Events
---
The BE YOU NOT THEM Music Festival
On the 15th and 16th July we had an incredible 100 service users and staff attend our BE YOU NOT THEM Music Festival at the centre. It was an unforgettable weekend of talented performers, including DJs, bands and singers.

---
Hiking for Happiness- every Thursday
Join us as we follow part of the Manchester Green Trail- you may have never seen it before, so help us explore!
We will be meeting at the Creative Together Centre and using public transport to get to and from the start point, which will change every week. You can meet us at the centre or at the start point, ready to ramble! At the end (or when you've done enough) you can trot off home, or join us on the bus back to Creative Together.
You can do the stages that are nearest to your service. You do not have to attend every walk.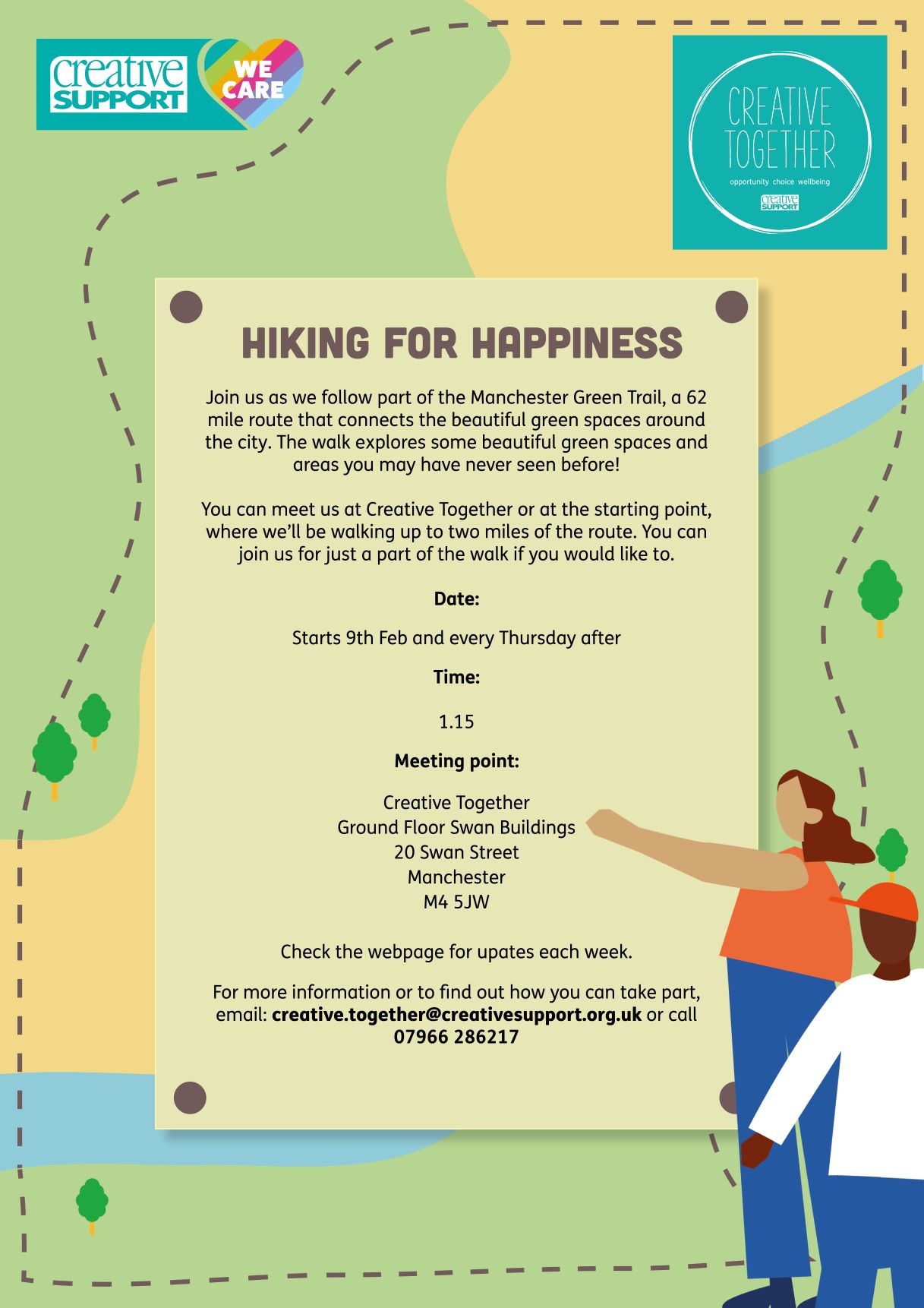 ---
Aimee's Hair Salon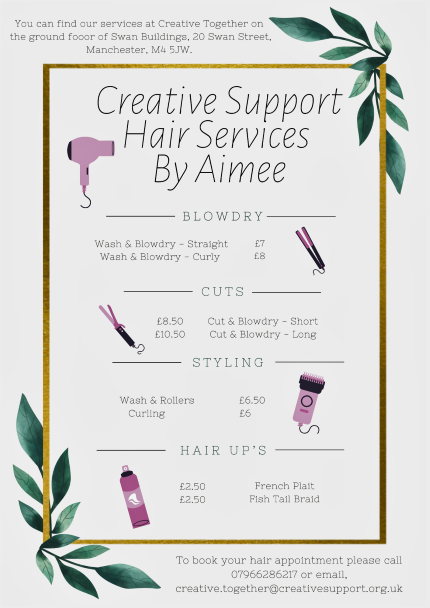 Aimee works every Monday from 10am-2pm, offering affordable haircuts and styles to members. "I enjoy watching people build in confidence after having their hair done. At the moment I offer haircuts, blow-dries and curling, but unfortunately at the minute I am not qualified in barbering.
I offer a 50% off discount on the first booking! To book an appointment you can call 07966 286 217, or email creative.together@creativesupport.co.uk asking to book with the discount code Aimee50. Keep an eye out for future emails about our healthy hair workshops!"
---
Past events
Over 100 service users and staff who came to the BE YOU NOT THEM Music Festival, for a two-day extravaganza of talented performers, dancing and laughter.
On the 7th March, we had an Open Mic Night at Creative Together to celebrate International Women's Day. We would like to thank every single person who joined on the night, who were supportive of the theme and welcoming people who visited for the first time.

In September, we had 'The Big Event', celebrating all of the members and the amazing work they do at the centre. Centre co-ordinators Zoe and Claire worked so hard to make it a jam-packed day of entertainment, including karaoke, open mic, poetry, lip-sync battles, and live drumming- it's safe to say there was plenty of laughter and dancing!