Creative Support's Allotment; Come on Down!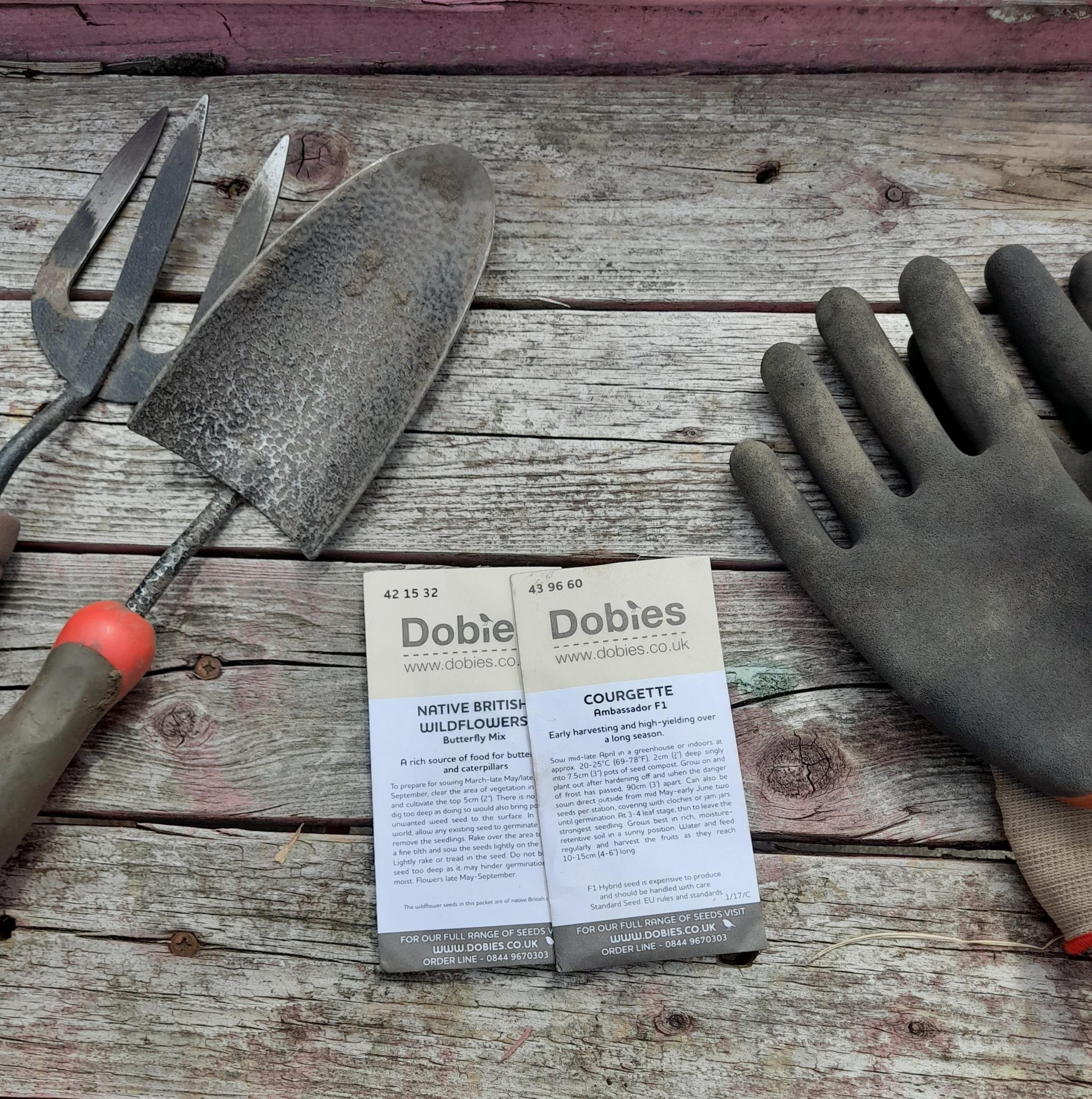 Did you know that Creative Support has its very own allotment, only a short walk away from Head Office in Stockport? Well we do, and we'd love for volunteers and visitors in Greater Manchester to come and help out and get their hands dirty! "This is a great opportunity to get involved and meet new people for both staff and the people we support," said Lucy, one of the leads running the allotment.
The Webb Lane allotment is ran and overseen by members of green-fingered staff from Head Office who are growing a wide range of fruits, vegetables, and flowers. In the ground currently is: rhubarb, raspberries, tomatoes, strawberries, a range of herbs including mint and rosemary, carrots, potatoes, parsnips, beans, pumpkins, and even a wildflower patch to help the land grow healthy and attract bees and other animals which help pollination. "It's a really lovely space," said Joanne, who also helps lead the allotment. "The planting process is magical. Things don't always work, and that's part of the fun to try again the year after."
There is lots of work going on at the allotment, and not just with the planting. At the moment, a new kitchen space is being built along with accessible toilets to make the space even more inviting and give people a space to spend more time in. Volunteers and visitors who want to get stuck in don't have to be gardening pros either- the team will help and you can learn as you go along. "People can do lots of things at the allotment," explained Joanne. "Our volunteers can get involved in a bit of everything. We're at a stage now where there's not much planting left to do, but we can make a start on the planting and preparation for next year. That includes, watering, weeding, and planting amongst lots of other things. Over the coming autumn and winter, the plan is also to replace our current large planters with nice new ones."
Research has shown that spending time in nature has a positive effect on your mental health. Local doctors have actually prescribed their patients with allotment time at Webb Lane, as explained by the allotment overseer Mike.
"Spending time at the allotment is a great way to also get some fresh air and spend time in nature. Seeing the allotment take shape and watching the seedlings grow into plants makes it all worthwhile. The end result is completely worth it; you get freshly grown fruits and vegetables which taste so much better than supermarket produce," said Joanne.
The allotment is open to both staff and people we support, and there is a special accessible gate right next to the plot which makes visiting and volunteering easy There is also a picnic table where you can enjoy your lunch on a sunny day, along with an indoor seating area with comfy chairs to hang out in if it starts to rain. "People we support are welcome to come and join us on the allotment on our Tuesday afternoon sessions which run from 1pm-4pm," explained Joanne. "If any staff would like to come and get involved we can set up after-work sessions. If you send me an email we can get it arranged."
Plus, keep up to date with the Webb Lane's allotment's going on via its Facebook page! You can click the direct link here, or search 'Webb Lane Allotment' on Facebook.