Creative Support Rocks 30!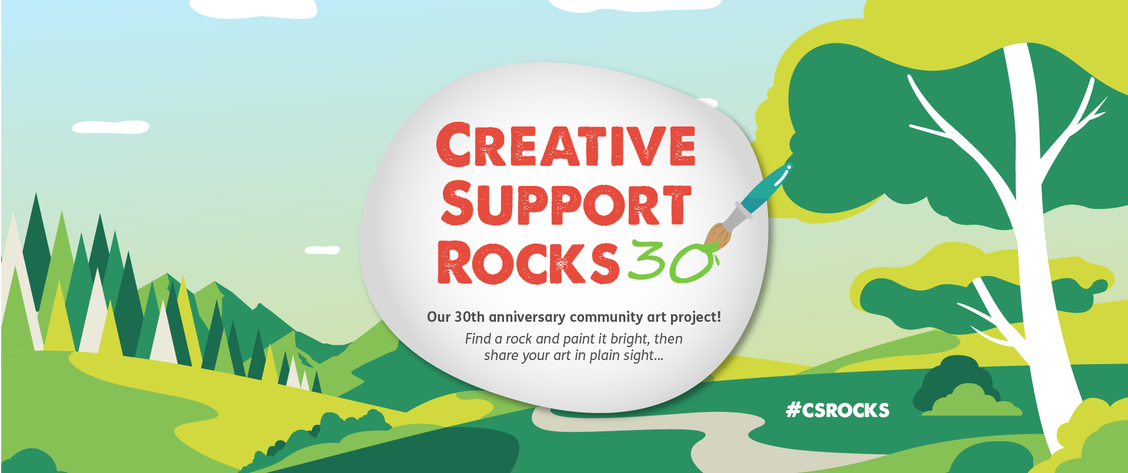 You know what rocks? Rocks!
To celebrate Creative Support's 30th anniversary in August, we're inviting you to take part in Creative Support Rocks!
---
Here is how you can get involved:
1. First of all, find that perfect rock in your garden or when out for a walk and bring it home.
2. Put your creative flair into designing your rock. You can paint it, paper it, colour it in – whatever you choose.
3. When you're happy with your beautifully designed rock, the next step is finding it a home. Find a spot in your local area, or take it on holiday or on a day out and leave it there to enjoy itself.
4. Snap a picture of where you leave your rock and let us know where it is so others can come find it!
5. When you've taken your artful rock picture, please either tag us on Facebook (Creative Support) or on Twitter (@crtvspprt) and use the hashtag #CSRocks so we can find it. You can also send it to our email, marketing@creativesupport.co.uk and we'll upload it for you.
---
If you're struggling to come up with your design and you're feeling 'rocky' then not to worry. The wonderful folks at Creative Together are hosting not one, not two, but three Creative Support Rocks sessions over the next few weeks to give you some rock 'n' roll inspiration.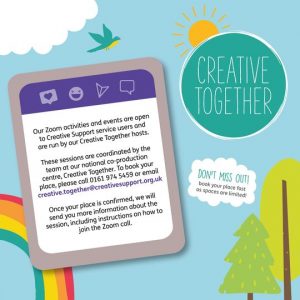 For the Creative Together Zoom timetable, click this link:
https://www.creativesupport.co.uk/creative-together/timetable-of-online-sessions/
---
Whenever someone send us a picture or tags us on social media, we'll be collecting their whereabouts to create a map so you can go and check out the other #CSRocks in your area. Don't forget to let us know if you find any other #CSRocks in the wild!
Who can find the most interesting place for their rock? We would love to see how inventive you get and see the special place you choose for your rock.
We hope to see all of your ingenious rocks out and about soon and thank everyone who takes part in making Creative Support's 30th anniversary rock.