Creative Stars Winners – April

Congratulations to our latest round of Creative Stars winners!
Our service user awards celebrate the people who shine brightly and do wonderful things for each other. We have four exciting category winners, who will receive a badge, £30 Love2Shop voucher and a certificate.
Congratulations to this month's round of winners:
---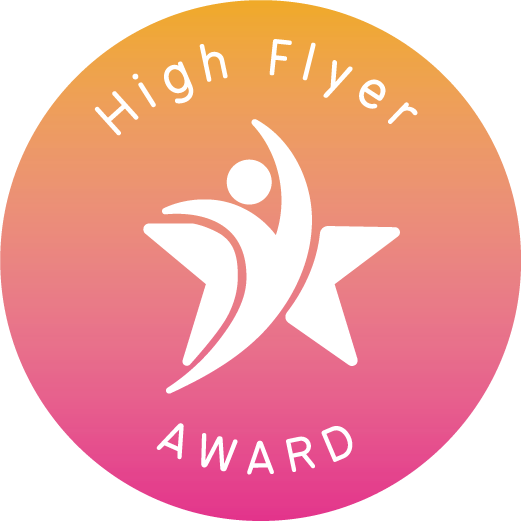 High Flyer Award
Tony Griffin, Warrington
This month's High Flyer is Tony, who has worked hard to change his life in so many ways for the better. A joy to be around, Tony is so polite and never grumbles, despite what he may be going through.
Tony has come such a long way and turned his life around. He used to not want to leave his flat or talk to strangers, and now he is learning to play bass guitar at a music group. He's also started going shopping by himself, quit smoking, and done a fantastic job developing his independent skills. Tony, you're a credit to yourself and an inspiration to others!
"Tony has improved 100% in the last year, he is a credit to himself."
---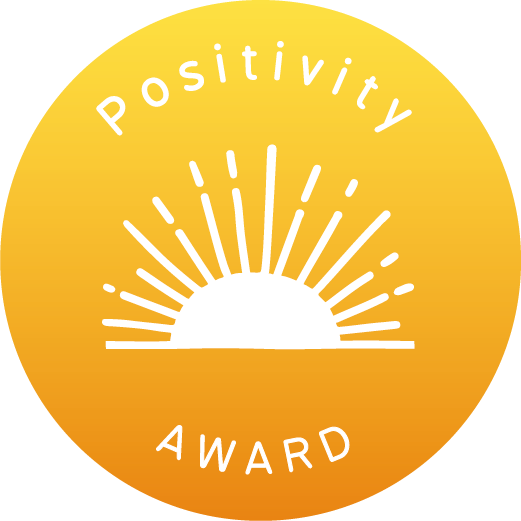 Positivity Award
Ed

wa

rd, Manchester
Ray of sunshine Edward is this month's positivity award winner, for bringing an optimistic 'can-do' attitude every single day.
Always ready to share a smile and encouraging word, his friends and staff members look forward to seeing Edward every day. Whether it's sharing stories from his hometown or dancing at their monthly open mic nights, everyone can count on Edward to put a smile on their faces and brighten up their day.
Over the last few years Edward's confidence has grown enormously, as he's made so many new friends and gained skills in sewing, art and writing. Edward always thinks of others and consistently
inspires those around him with his positivity.
"Edward is always optimistic and looks on the bright side in every situation."
---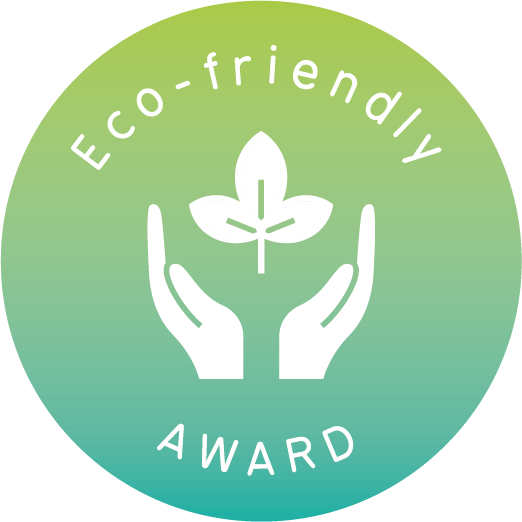 Eco-friendly Award
David, Morecambe
David is a recycling champion at his service, and always makes sure the boxes are sorted every day and ready to be recycled.
Responsible and organised, David takes his role very seriously and is the first to take the boxes out in the morning and bring them back once they've been collected. David is a true environmental activist and takes time to make sure everyone else is on board, encouraging his fellow tenants to do their part to help the planet.
Well done David, everyone wants to thank you for your hard work and dedication!
"David promotes recycling to everyone, and is keen to make sure that we all do our bit."
---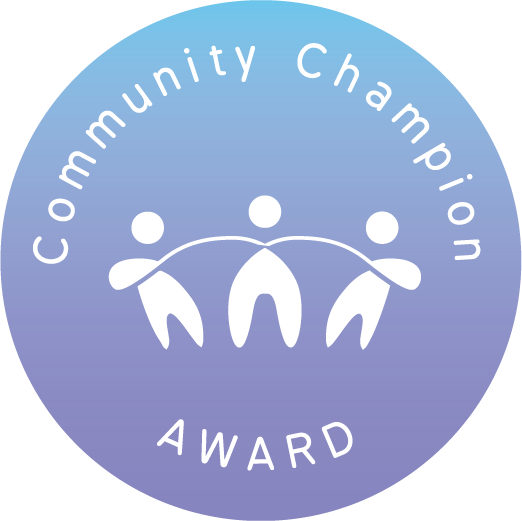 Community Champion Award
Jimmy Grant, Grimsby
Jimmy is now a two-time community champion, winning a second time round for his incredible efforts to fundraise for a local charity!
Jimmy has been working really hard to improve his physical health, taking part in swimming sessions once a week at his local leisure centre. Jimmy decided to do a sponsored swim to raise money to build the first disability-friendly park in Grimsby, and he raised an incredible £80.
This not only helped Jimmy with his personal fitness goals, but helped his community raise money for an amazing cause. He's now planning another sponsored swim to raise funds for nearby services to all have a holiday to Skegness together.
You should be so proud of your achievements Jimmy, you're doing a fantastic job to bring your local community together and achieve your personal goals.
"Jimmy and his friends have spent lots of time together, and are looking forward to a day trip in the summer."
---
Here are all of our amazing Creative Stars this month: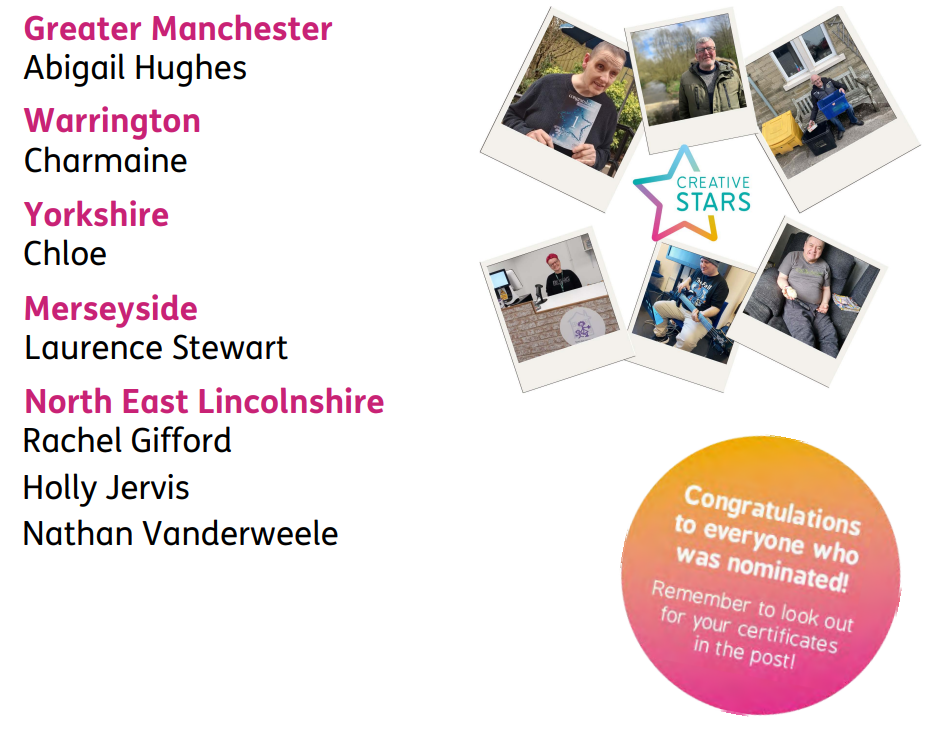 ---
Thanks to our Judging Panel 
Special thank you to Paul, Terry, Anne-Marie and Andrew from Leonora Street for hosting our Creative Stars Panel.
"Leonora Street really enjoyed themselves, it was wonderful to discuss other service users' achievements and the panel would be happy to judge again." Michaela Hailey, Senior Support Worker.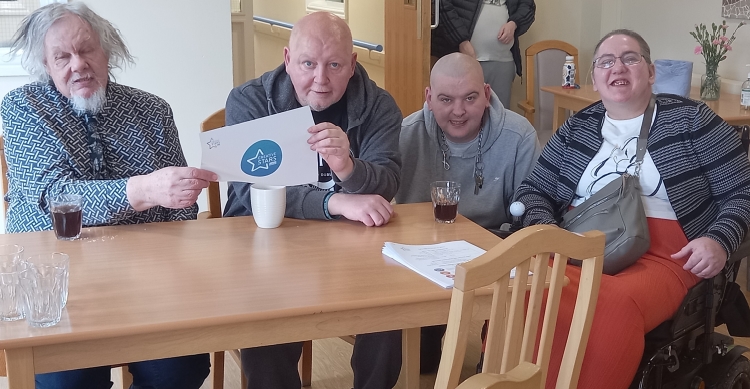 ---
Nominate
Nominations can be submitted by staff, volunteers, people we support and family members.
Our next round will close on the 31st May, so please submit before this date.
We can't wait to read your nominations, and we wish everyone who is nominated the best of luck!
You can find the nomination form on the staff area.