Black Excellence Showcase

During this year's Black History Month, we're proud to showcase Black Excellence within the Creative Support community. Throughout the month we will be highlighting the incredible contributions of our Black service users and staff.
---
The first three people we are celebrating are Amaka Ephreim, Modupe Animashaun and Kolawole Serrano (Kola) from our Salford and Leeds services. They were all nominated by their colleague Lois for the excellent work making the Pride Parade in Manchester an accessible event for the people they support.
Amaka and Modupe are Support Workers in Swinton. They arranged for two service users they support, Kate and Andre, to attend and meaningfully participate in the parade. Amaka and Modupe got straight into the festivities as soon as they arrived, decking themselves out with rainbow Hawaiian leis, glow sticks, flags and even sourcing a colourful bucket hat for Kate to make the event as fun and engaging for Kate and Andre as possible.
"Modupe kept our spirits up with her sheer joyfulness (and dancing!). Both Kate and Andre had a wonderful time and were so grateful that could attend, and got to go with such wonderful company! Thank you Amaka and Modupe, it was lovely to meet you & celebrate with you," said Lois.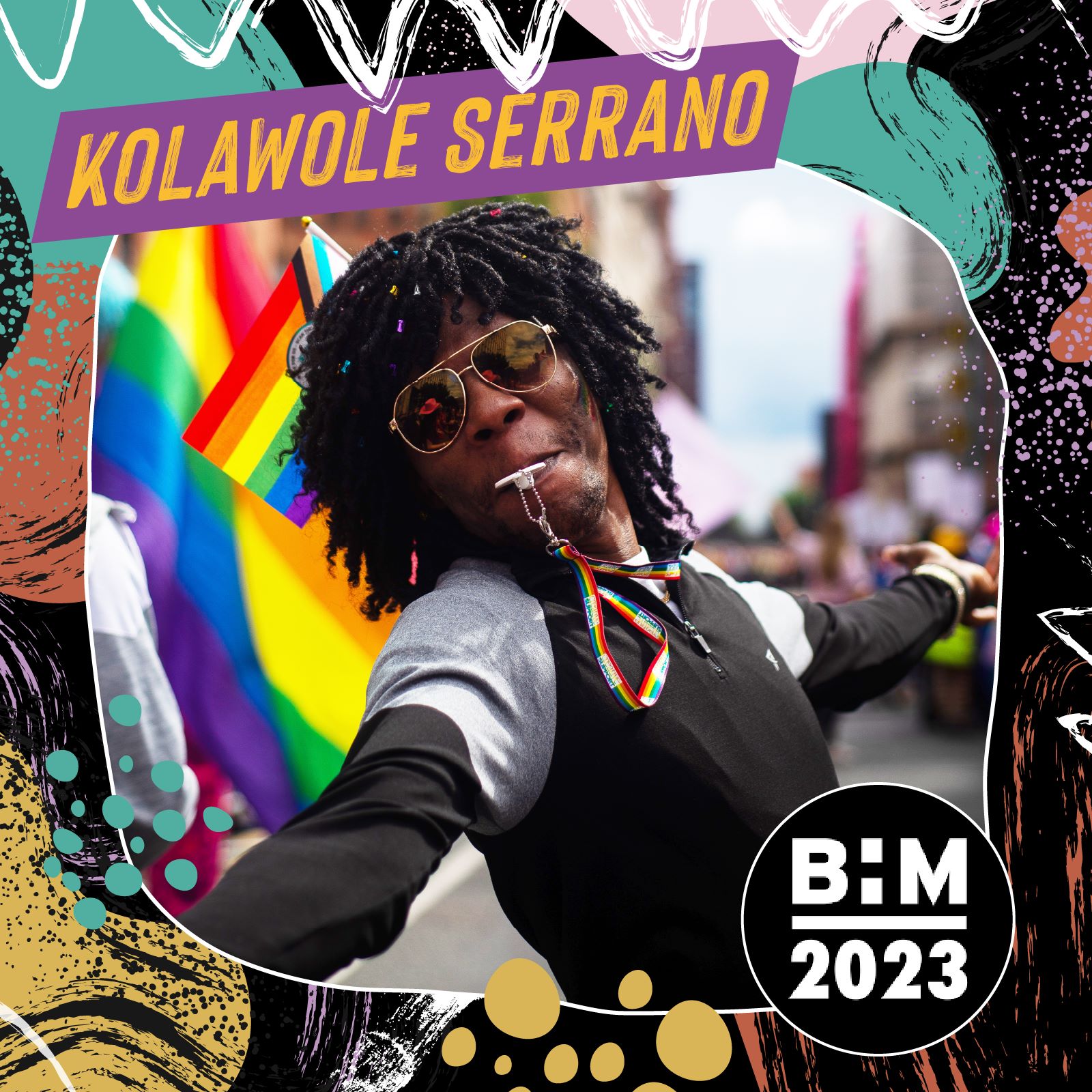 Kola travelled over from Leeds, locs adorned with gorgeous multi-coloured clasps and an energy that we couldn't have done without! Exuberant and energetic, it was clear that Kola had got some Pride practice in Leeds and was bringing that over to Manchester. Kola really supported all Creative Support service users, who had travelled from across the North, to participate and feel confident.
Kola said: "I really enjoyed the day and had a great time with Creative Support staff and service users! I met people I wasn't expecting to meet, and there were even some people there who worked on the TV. I feel there is still a sense of confusion around Black people being at Pride, but the best thing about Pride was meeting people who share the same ideology as me and being able to be open and free to do things that I can't do on my own."
Thank you so much to Amaka, Modupe and Kolawole for being an incredible part of our Pride celebrations this year!
---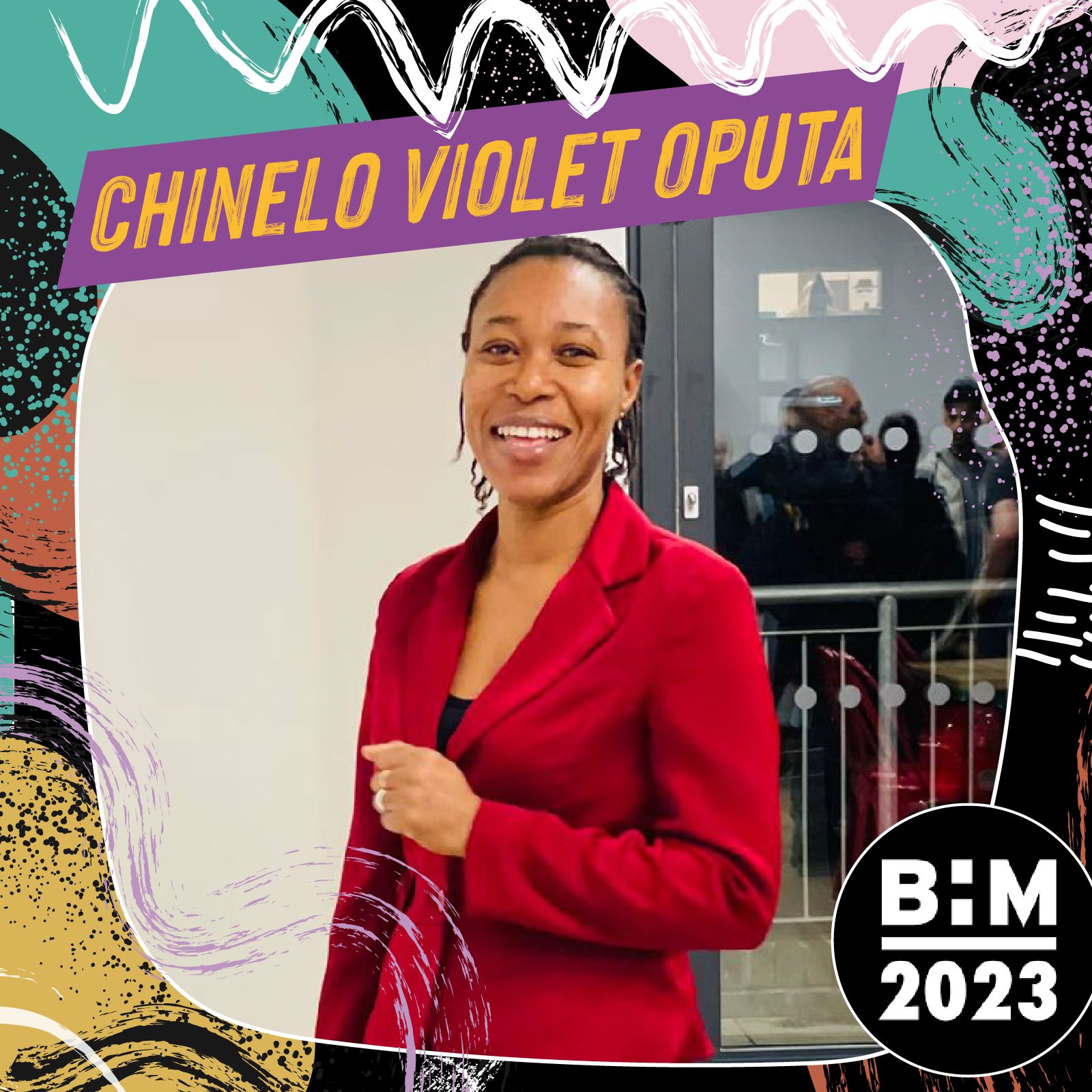 Next, we want to celebrate the amazing talent of Chinelo Violet Oputa, who is a Support Worker in Hull. Chinelo is an aspiring writer, graduating with a BA in English and Literary Studies from the University of Nigeria Nsukka, and is currently studying her MA in Creative Writing at Sheffield Hallam University.
Chinelo has written a poem inspired by Lilian Bader, who was one of the first Black women to join the British Armed Forces. Read her poem below:
Singing like a Nightingale
Sing like a nightingale wherever you are
Whoever. However you are, white or red;
Black! especially, you thorough-bred.
Tough is the race but you've come this far:
Unsung heroes, it's time to buzz benign.
Great have been your exploits, Salute!
You crawled. Trudged. Ran with one leg
Flew like a paper plane, emerging the egg
when colour blindness set you to mute.
Unsung heroes, it's time to buzz benign.
Sing like a nightingale wherever you go
Whoever. Whatever you be, king or commoner
All are made: everyone's a maker.
Colour blindness malady, humanity's foe
Unsung heroes, it's time to buzz benign.
What inspired you to write your poem?
I did some research into the Black History Month themes and saw that the theme this year is 'Saluting our Sisters', and I was fascinated by Lilian's work.
What do your colleagues, friends or family think of your poems?
I like to share what I write with my daughter who is 12. I also have some friends that do creative writing, and we get to critique each other's work!
What makes you proud to be Black?
There's something in the way that a Black person is raised, that gives us confidence in knowing that nothing breaks us.
Thank you for sharing your wonderful poetry with us Chinelo!
---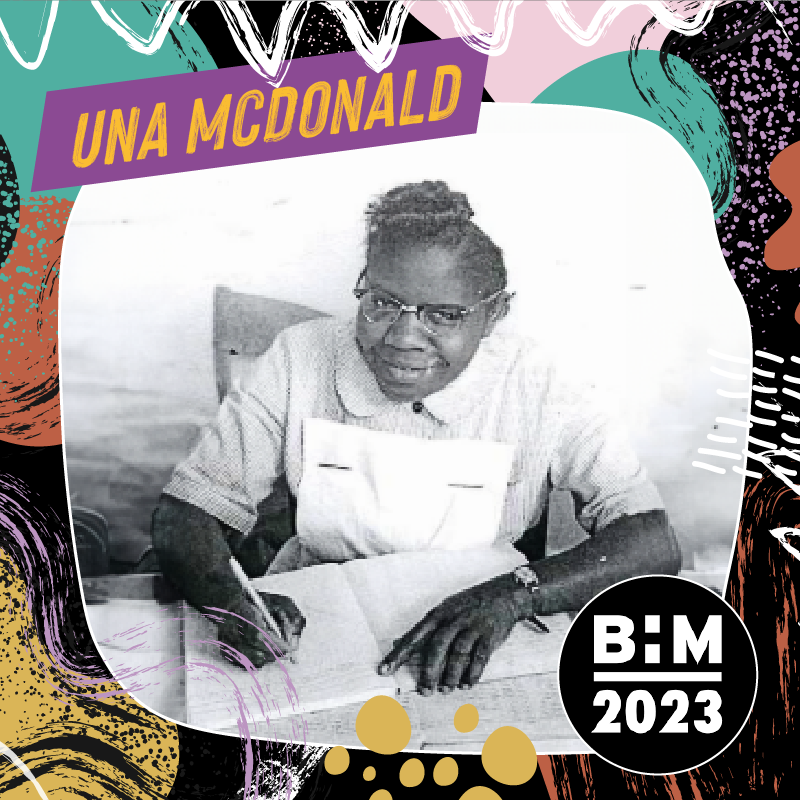 Our next showcase is celebrating Una McDonald, who we support in London. Una has had an interesting journey arriving in the UK nearly 65 years ago and has had many achievements during her nursing career.
Una was born in 1929 in Guyana and travelled to the UK as part of the Windrush generation. Arriving in 1959 at the age of 30, she was allocated to work as a nurse at St Mary's Hospital in London.
"I got a flight to Trinidad, and then we came by boat to dock in the UK. I made the journey with a friend, so we travelled together. I remember the boat was horrible- the sea was very rough which made a lot of people unwell."
The 'Windrush generation' refers to the thousands of people who arrived in the UK from the Caribbean via boat, from the HMT Empire Windrush in 1948, to all other ships that arrived in the UK until 1971. In 1948, the British Nationality Act gave people from British colonies the right to live and work in the UK to fill work shortages after the war. At this time the NHS was newly established, so many arrivals became nurses.
"I had a friend living in London, so I agreed that I was going to come to the UK to visit her," said Una. "She was working at St Mary's, and it was my first sighting of going to a hospital. Where I'm from we looked after our people differently."
While working the in the UK, Una achieved numerous qualifications, including being a Senior Registered Nurse and Stage Certified Midwife. In 1961, Una won the Nurses Handicrafts competition for her knitted doll clothes, and received a letter of congratulations and five guineas as a prize, which is equivalent to £5.25.
Here you can see photos of Una as a young nurse at the ward, writing notes and administering medication.
What was your first experience of the UK? What were you expecting?
It was cold! I come from sunshine and the sun was not shining. If I could have turned around and gone home then I would have.
What did you do to tackle the racism you experienced whilst being a Nurse?
I just ignored it. Without us where would they be? We had a hard time in this country. It was the Black nurses who worked hard. The Doctor would discharge any patients who were racist towards the Black nurses. Through hard work and determination our true colours will shine.
What do your friends and family think of your achievements?
My Mother was very proud, as I was the only one out of my family to be a nurse.
---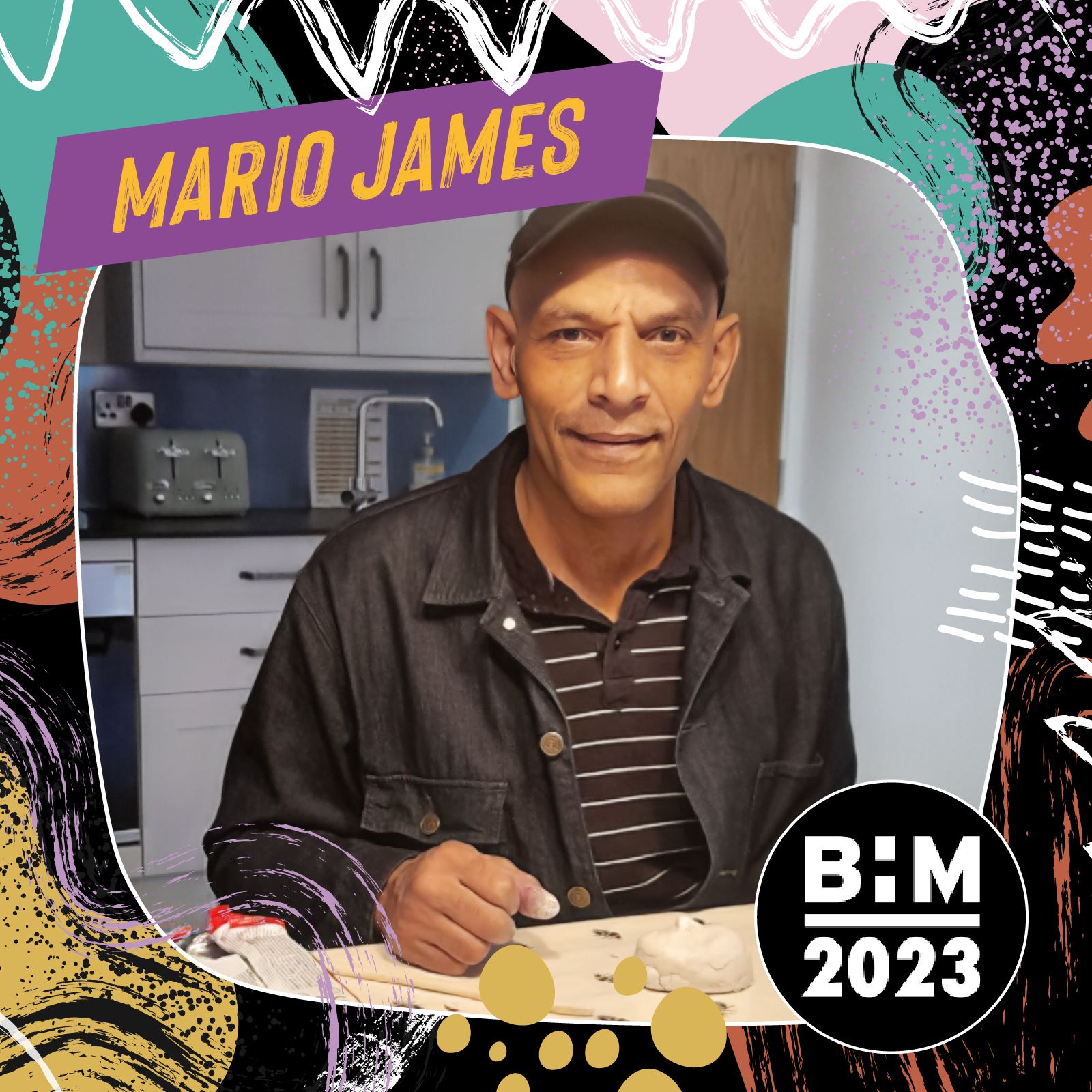 Next, we want to highlight the artistic talent of Mario James, who we support in Manchester, and celebrate the amazing artwork he creates. Mario's skills shine through all kinds of art, from sculptures to pencil portraits. His flat is adorned with canvases, papers, sketchbooks and even small pieces of pottery that he has painted and glazed. His artwork speaks for itself – it is diverse, exciting and thought-provoking. We chatted with Mario about his artistic journey and some of his inspirations.
When did you start making art?
I was in hospital for many years before coming to Creative Support. There was someone who would always come around and do artwork with us, helping us to do drawings and paintings. I used to make art every day and I really enjoyed it.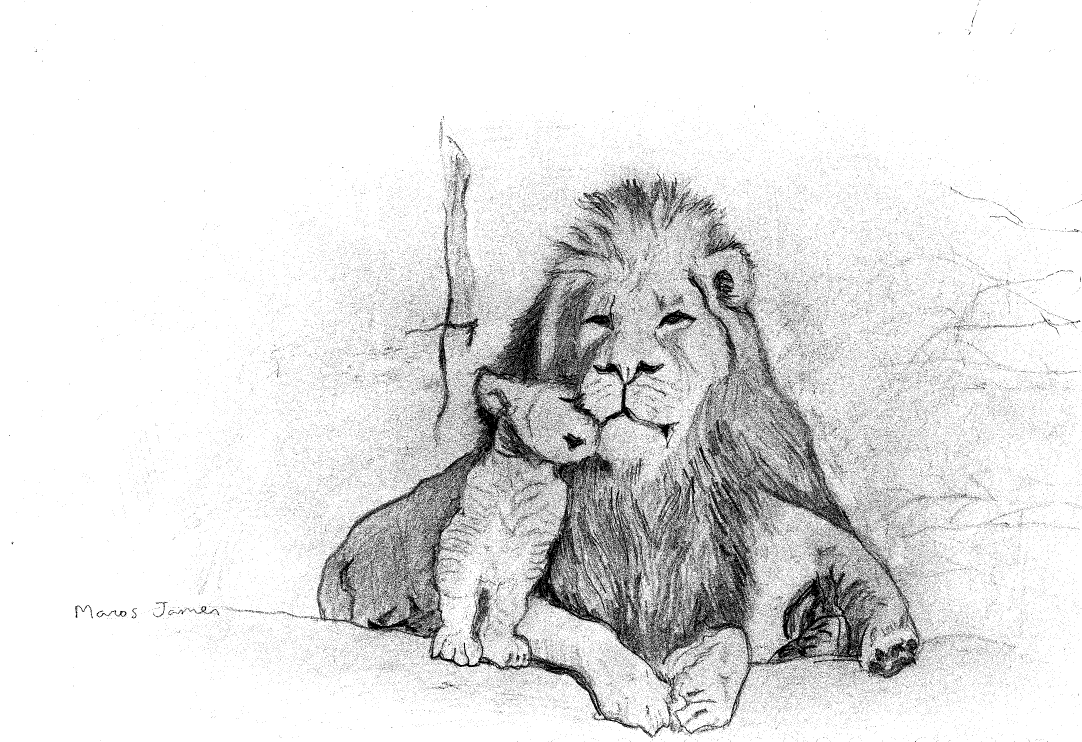 What inspires your artwork?
Art was my favourite subject in school when I was a kid, and as I got older my parents wanted me to be an architect. My mum was Greek and my dad was Jamaican, so because of my dual heritage it was my mum that taught me all about the Greek and Roman architecture. I've always been interested in it. The world has really changed since I came out of hospital. Because I like architecture, I noticed that all the buildings were different. As a Christian I enjoy creating things because I believe God was a creator. God made people from clay, and then he breathed life into them.
How does your art work make you feel?
It just takes me away from the boredom of my room, and it passes the time in my day. When I make art I feel relaxed, and it gives me something to do.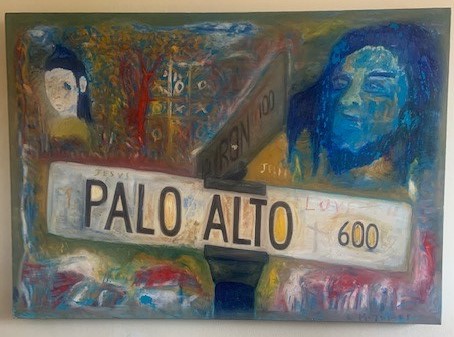 "Anyone who supports Mario will tell you that he is a creative genius, and they'd be telling the absolute truth! I firmly believe Mario could make his way in this world as a professional artist," said Lauren, Recovery & Coproduction Coordinator.
Thank you for sharing your incredible artwork with us Mario!