Big Idea, Volunteer; Benefits of Volunteering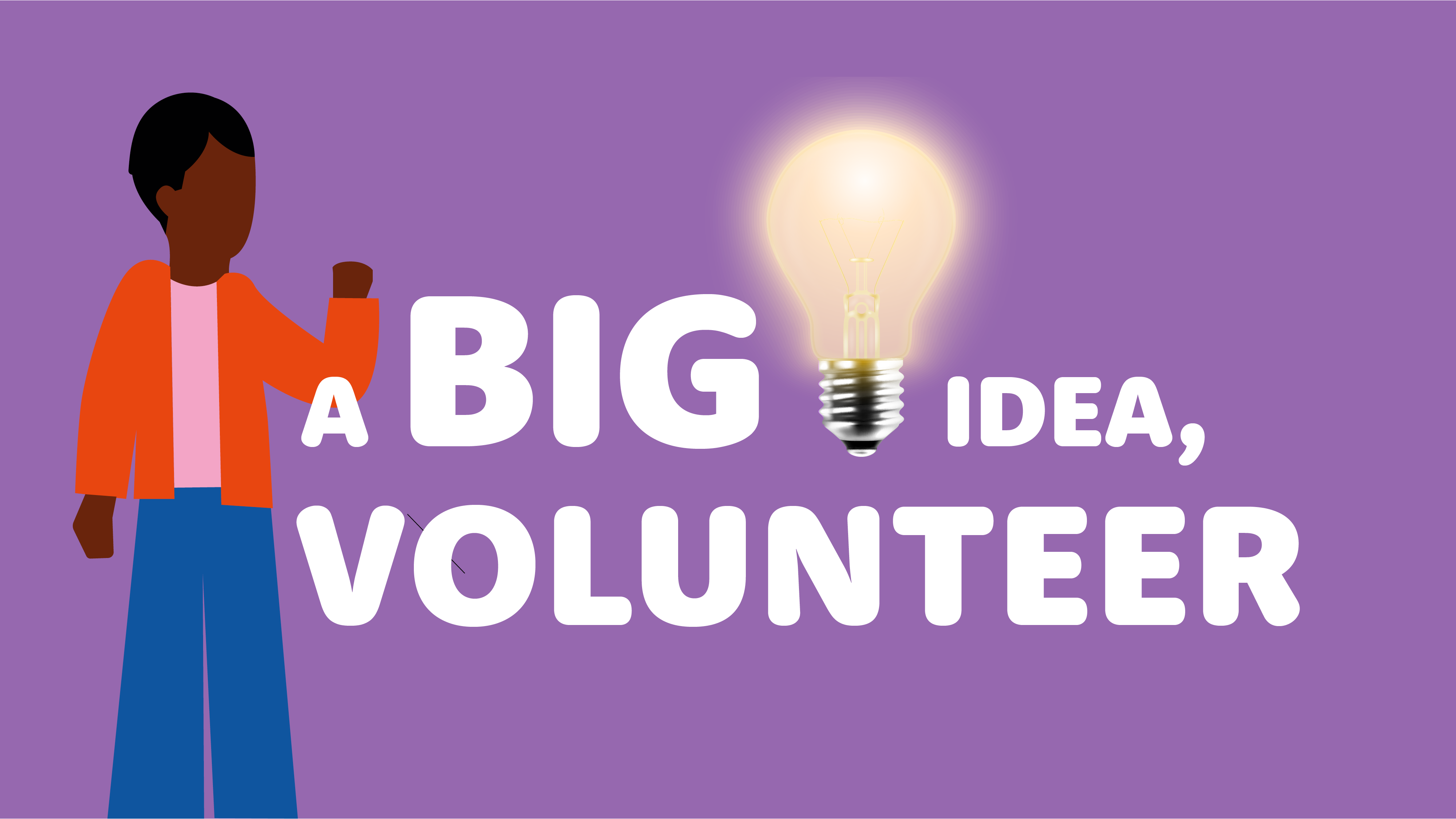 There are so many benefits to volunteering, from learning new skills to meeting new people, and there are some lesser known benefits too.
Lots of people who volunteer want to give back to their community and feel good knowing that they have done something positive. Did you know that the science backs this up? Volunteering has been shown to decrease stress levels, and also help lessen mental health needs such as depression and anxiety. When you volunteer, of perform a kind act, it activates the 'reward centre' in your brain, which releases happy hormones, and gives you a feeling of satisfaction.
Giving back to people in your local area is a benefit in and of itself. When you volunteer, you will end up helping more people than you think. For example, by picking up a volunteering shift at a foodbank, you will help to feed vulnerable people who really need it, and them seeing a friendly, non-judgemental face will go a long way. Many organisations and charities who actively recruit volunteers rely on people offering their time to keep them afloat so they can continue to do great and necessary work, and you can play a big part in that.
Some people volunteer to give themselves a purpose. If you volunteer full time, part time, or even once every so often, it can give you something to look forward to, and to keep you from feeling bored or stuck in a routine you're growing tired of.
Learning new skills is a big part of volunteering. A lot of people who choose to volunteer do so to improve or pick up skills to help them find jobs in that field. For example, working at a charity shop will help you grow your people skills, your organisational abilities, and cash handling- three very valuable things to lots of employers. You may also want to volunteer to gain work experience in a more niche field, such as in a library or at a football club, because they are personally interesting to you and you would like to know more about the work behind the scenes. Volunteering looks great on your CV for both the skills that you will have picked up, and for the act of volunteering itself as it shows your considerate and caring nature.
The benefits of volunteering are vast and can be personal to you- what you want to get out of volunteering is what you will achieve, and you will also be helping out others at the same time- it's really a win-win!
---
If you would like to learn more about volunteering, we have a number of volunteering positions available. Please email volunteer@creativesupport.co.uk to have a chat, or check out our positions here: https://www.creativesupport.co.uk/work-for-us/volunteer/