Anna's Blog – The Mental Health Units (Use of Force) Act 2018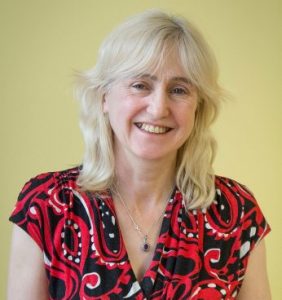 The announcement that the Mental Health (Use of Force) Act 2018 will finally come into force from March 31st this year is very welcome news. After years of delays since the initial consultations and announcement of the Act in 2018, the full details were recently published, and will create necessary accountability for the use of force in mental health units.
The Act, also known as Seni's Law, came about from the tragic death of 23 year old Olaseni 'Seni' Lewis. Seni was a Black man from South London who died as a result of excessive force by 11 police officers at Bethlem Royal Hospital in 2010. His family and supporters have fought for 12 years to bring this law into effect, to make sure that what happened to their beloved Seni could not happen again.
The Act lays out new internal processes in mental health units to better protect people under their care, and inform staff on the use of force. In practical terms, it will introduce methods to be used in the day-to-day support of people in the unit. This includes appointing a member of staff to oversee the implementation of the act, who will draw up policies for staff and the people they support on the appropriate use of force, and how to reduce its use.
The Act also introduces mandatory training for staff, which covers unlawful discrimination, harassment, victimisation, and showing respect for the person and diversity more generally. It will also include techniques for avoiding or reducing the use of force in units, along with highlighting the risks and impact of the use of force on a person. The training will involve people in the unit's care in the planning, development, and delivery of support in the unit.
Detailed records of any use of force must now be kept, and will remain on file for three years from the date it was made. These records must include details about the use of force, including the member of staff who used force, any efforts made to avoid using force, the reason for it, along with its date, place, and duration. Details about the person who was subjected to force will also be kept, including their mental disorder, whether this was justified in their care plan, if they have a learning disability or autistic spectrum disorder, and relevant characteristics (such as their race or their sexual orientation). If the person on the unit died or suffered any serious injury as a result of force, this must also be included in the record.
Statistics regarding the use of force by staff who work in mental health units will be published yearly by the Secretary of State, enabling further transparency of both individual units and the system as a whole.
This law also impacts on the police, requiring that any police officer who is assisting staff at a mental health unit must now use video recording. Their body cameras should be kept on at all times when possible.
Seni's Law is an important step forward on the road to improving the support and protection of people in mental health units. It will hopefully create more transparency and accountability in these units, and encourage staff and the police to use alternative and safer methods of helping people. We are hopeful that when the Act is rolled out, it will help to prevent more unnecessary tragedies like Seni's, and create a more person-centred culture that promotes reflective practice when supporting  vulnerable people with mental health needs.
---
If you have a story to share about your colleagues, the service you work for or the service users you support we would love to hear from you. Please contact our Communications Team via communications@creativesupport.co.uk