Anna's Blog – The Impact of Prepayment Meters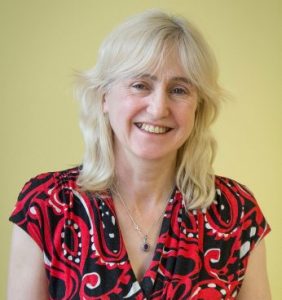 The cost of living crisis continues to impact on people across the UK. Recent changes to rules around energy bills, which came into force on 1st April, mean that costs are set to climb once again. Although many of us can take steps to limit energy costs due to the changing seasons, such as lowering the thermostat and no longer needing to turn the heating on, this will not help everyone.
The cost of living crisis affects all aspects of our lives and fuel poverty is a rising concern for all citizens but disabled people can be especially impacted. The energy needs of disabled people can be much higher, as essential and life-saving equipment such as ventilators, hoists, and mobility devices require electricity to run and can't be done away with.
Citizens Advice have warned that nearly half a million disabled people will be forced to switch to pre-payment meters. These meters cost more to run than a typical energy supply, and are inconvenient as require frequent top ups at shops or the Post Office to maintain electricity and gas supply. If people can't top up their meters, then their supply is cut off, and can leave vulnerable people in a dangerous place. Their houses are unheated, without access to hot food, with medication and food going off in their fridges; increasing the risk of physical ill health.
Plunging into fuel poverty causes not only the above physical effects, but can also cause significant mental distress too. Ofgem, the energy regulator for Great Britain, stated that energy suppliers "must take all reasonable steps to avoid disconnecting." This 'protection' therefore clearly doesn't go far enough. Citizens Advice insists that "fuel suppliers should carry out special checks to make sure the person they want to move to a prepay meter won't be disproportionately charged." Although energy companies say that they only fit pre-payment meters as a 'last resort', reporters at the i Newspaper have found that a million disabled people already live with these pre-payment meters in their homes.
The impact of enforced pre-payment meters cannot be understated. Disability News shared the distressing story of a disabled mother and her disabled daughter, who had struggled to cope with rising energy bill costs, resulting in fuel debt. She described how difficult she found it once her supplier switched her smart meter to a pre-payment meter without warning. "One evening, just before Christmas, my power went off," she began. "I assumed it was a power cut. I had no way to make calls, so my daughter and I were left in the dark all night with no heating, lights, or means of making food. I was really anxious. I went to my local Citizens Advice when the power didn't come back on the next morning. They spoke to my supplier and found out they'd switched my smart meter to prepayment mode. I explained I was on the priority services register. I also said I'm in a wheelchair and unable to access my meter, but none of it made a difference. I'm not reliant on my sister or her husband to go to the Post Office to help me top up my meter. Over Christmas I went without energy because the credit ran out and the post office was closed, so my daughter and I sat there cold, in the dark. How can I live like this?" Sadly, this story is not a singular occurrence, and there are a number of vulnerable people out there who have been subject to inhumane conditions due to circumstances beyond their control.
One in five households on a pre-payment meter are on disability benefits. To combat further exposure of disabled people to the anxiety and health risks associated with fuel poverty and insecurity, disability equality charity Scope has stated that there needs to be a 'permanent halt' to the installation of pre-payment meters under warrant while bills continue to soar out of control.
While the Government has proposed a change in the cost of fuel charged by pre-payment meters from July '23, the impact for the months up to that point remains unresolved, and there is a lack of data to prove that people on meters will be helped to not pay more. It is essential that more is done to help those on pre-payment meters, which are a relic of time gone by, rather than lining the pockets of energy companies who are reaping the rewards of spiraling energy costs. We hope to see more positive announcements about pre-payment meters and energy costs soon, as without quick action, we are sure to hear further harrowing stories from people with disabilities of fuel poverty and insecurity.