Anna's Blog – Scrapping the Vagrancy Act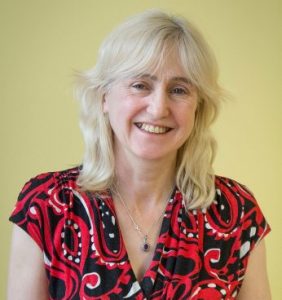 In 1824, the Government passed 'The Vagrancy Act', which made homelessness, rough sleeping, and begging illegal and punishable by time in prison. The Act was implemented following the Napoleonic Wars in 1815, when returning soldiers were discharged and left without money or employment. This forced many people into sleeping rough or in makeshift camps in major cities, reliant on begging for survival. The Act was intended to remove people from the streets and discourage begging, but instead was used to criminalise people who had no alternatives.
Since the Act was passed, campaigners have fought to remove it from law. Hundreds of people have been arrested year-on-year under this law, with nearly 600 people arrested in 2020 alone. After years of pushbacks, the Government recently announced that they are set to scrap the Act in the upcoming Police, Crime, Sentencing and Courts (PCSC) Bill. This is obviously welcome news, but as the current rising homelessness levels indicate, there is still more to be done.
The amount of people becoming homeless or forced into rough sleeping has risen year on year in England since 2017. In 2018, the number of homeless households was approximately 207,600, and by the end of 2021, this figure rose to 227,000. True figures can't be documented as rough sleeping counts will never be completely accurate, and the real number will be higher.
The pandemic has hit all of us hard, but especially those who were already only a few stages away from becoming homeless. With substantial job losses, rising cost of living crisis, and other factors, more and more people are having to turn to rough sleeping. According to a survey from housing charity Shelter and YouGov, almost 40% of UK households are only one paycheck away from potential homelessness.
Some people are also more likely to become homeless if they suffered trauma as a child. According to a 2021 study on adverse childhood experiences (ACEs), researchers found that around 89% of people who are homeless experienced at least once ACE, and around 54% experienced over four.
The PCSC Bill is yet to be fully passed by Parliament, and as such it means that the details surrounding the Vagrancy Act remain somewhat unclear. In documents associated with the Bill, including its amendments from the House of Lords, it states that a police officer now has to consider "whether the person could be referred to public authorities or charitable or other persons, for help in addressing the problems that cause them to be involved in begging or sleeping rough." This means that instead of immediately arresting someone for being on the streets, that they should instead be offered help and routes into further support.
This help is critical as many people who sleep rough experience poor physical and mental health, violence and trauma. According to the national homelessness charity Crisis, the average age of death for people experiencing homelessness is 45 for men and 43 for women. People sleeping on the street are almost 17 times more likely to have been victims of violence, and over one in three have experienced some form of violence whilst homeless. Homeless people are also nine times more likely to take their own life than the general population.
Homelessness is not a criminal activity, but a failing of society to protect vulnerable people from harm. Whilst we appreciate that the repeal of the Vagrancy Act is a step in the right direction, there is still more to be done to better support people who sleep rough or beg. It is our hope that repealing the Act will also go some way to lessening the stigma and shame surrounding homelessness, and will  encourage further investment in early intervention and services for people who currently have no alternatives.
---
If you have a story to share about your colleagues, the service you work for or the service users you support we would love to hear from you. Please contact our Communications Team via communications@creativesupport.co.uk