Anna's Blog- Racial Disparity in Maternal Healthcare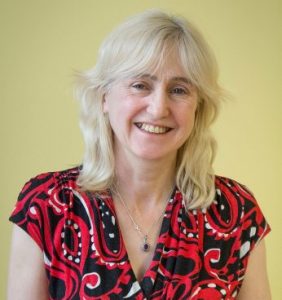 Good maternal healthcare is integral to ensuring the best possible outcomes for expecting mothers and their children. The UK's maternal care is overall considered 'very safe' by organisation MBRRACE UK, but sadly not for everyone. There is a significant racial disparity between maternal healthcare for Black women, who are four times more likely to die during, or up to six weeks after, pregnancy.
FiveXMore, a grassroots organisation committed to changing Black women's and birthing people's maternal health outcomes in the UK, found in their 'Black Maternal Experiences Survey' that: "Maternal outcomes for Black women are significantly worse than for white women. Not only are Black women four times more likely to die during pregnancy, labour, or postpartum, but they are twice as likely to have their baby die in the womb or soon after birth and are at an increased risk of readmission to hospital in the six weeks after giving birth."
This disparity extends beyond maternal deaths too, with many Black women experiencing inadequate and racist medical care throughout their pregnancy, during birth, and in their post-natal care too. FiveXMore surveyed over 1,300 Black or Black mixed heritage pregnant people who accessed the NHS between 2016-2021, and found that the negative experiences far outweighed the positives. They collated the responses into three main areas of concern: attitudes- being dismissed or subjected to racially discriminatory language; knowledge- professionals showed a poor understanding of anatomy and of clinical presentation in babies of Black women; and assumptions- assumptions about pain tolerance, education level, and the relationship status of Black women. These concerns are widely experienced by Black women, and contribute to a traumatic pregnancy experience, both during and afterwards.
Looking specifically at the 'knowledge' and 'assumptions' concerns regarding a lack of understanding of anatomy and accurate healthcare, there has long been a historic misunderstanding of Black healthcare in terms of pain amongst other issues. A study from 2016 investigated the claim that Black people experience less pain than white people during medical procedures, and found that Black people are systematically "undertreated for pain relative to white [people]". They also looked at, and debunked, the myth that Black people have "thicker skin" and that Black people are biologically different. While some races are predisposed to certain medical conditions, when it comes to pain and skin thickness, this fallacy is racist and can do a lot of harm to people who will suffer for it. The researchers found that "individuals with at least some medical training hold and may use false beliefs about biological differences between Black people and white people to inform medical judgements, which may contribute to racial disparities in pain assessment and treatment."
Many Black or mixed heritage people who received ill-informed care have subsequently experienced medical trauma and face residual effects from it. Black women are up to twice as likely to have a severe pregnancy complication compared to white women. Harvard University found that 'lack of access to care and poor quality of care play a role in the disparity' and Professor Langer, Director of the Women and Health Initiative, 'thinks there's a bigger problem. "Basically, Black women are undervalued," she said. "They are not monitored as carefully as white women are. When they do present with symptoms, they are often dismissed."
Tennis champion Serena Williams' experience was highlighted in the Harvard University article, as she experienced complications giving birth to her daughter Olympia, but 'medical employees initially dismissed her concerns.' In an article written by Williams for CNN, she detailed the "slew of health conditions" which plagued her during and up to six weeks after giving birth to Olympia. Williams had a pulmonary embolism, complications with her c-section wound because of it, and a large hematoma in her abdomen which resulted in her spending "the first six weeks of motherhood in bed." She then goes on to explain why hers is not an uncommon story, and that "Black women in the United States are over three times more likely to die from pregnancy or childbirth-related issues. But this is not just a challenge in the United States. Around the world, thousands of women struggle to give birth in the poorest countries. […] Before they even bring a new life into this world, the cards are already stacked against them." Williams ended her article on an impassioned plea for the world to do more: "Every mother, everywhere, regardless of race or background deserves to have a healthy pregnancy and birth. You can demand governments, businesses and health care providers to do more to save these precious lives. In doing so, you become part of this narrative- making sure that one day, who you are or where you are from does not decide whether your baby gets to live or to die."
Organisations like FiveXMore are doing incredible work by uplifting the voices of Black and mixed heritage people and sharing their experiences. Their petition to parliament in 2021, requesting more to be done in this regard, gained significant traction, with it taking the floor in mid-2021. This petition resulted in the formation of a new Government taskforce to 'level-up maternity care and tackle disparities' in February 2022. This taskforce will investigate the root causes of racial disparity in maternal healthcare by: improving personalised care and support plans for mothers; addressing how wider societal issues impact maternal health; improving education and awareness of pre-conception health; increasing access to maternity care for all women and developing targeted support for women from the most vulnerable groups; and empowering women to make evidence-based decisions about their care during pregnancy and to support people to make informed decisions during labour.
The Government's commitment to enacting change and improving the support and care for Black and mixed heritage people throughout pregnancy is welcome, but it's clear that more needs to be done. The prejudicial and racist treatment Black and mixed-heritage people are receiving is leading to their pain and suffering, if not their deaths, and this is unacceptable. Everyone deserves fair access to good healthcare, and treating people as individuals should be the way forward, rather than letting outdated perceptions and uncompassionate practices lead the way.