Anna's Blog – How the Nationality and Borders Bill Affects Victims of Modern Slavery
The Nationality and Borders Act became law on the 27th April, after being passed back and forth through parliament for several months. The Act contains many controversial proposals that will affect the treatment of refugees and victims of modern slavery, making it more difficult for vulnerable people to receive support.
Modern slavery is the illegal exploitation of people for personal or commercial gain, such as forced labour, debt bondage, and drug trafficking. Many people are unaware of the significant scale of victims in the UK, and across the world. Numbers are rising year on year, with over 12,000 people referred for support in 2021 across the UK, but there are estimated to be around 100,000 victims per year according to The Centre for Social Justice.
What many people don't realise is just how many places you could meet people trapped in modern slavery- it could be your local shop, nail bar, car wash, farm or construction site. In 2017, a Bristol couple were arrested for forcing dozens of people from Slovakia to work at their car wash, spending their earnings on gambling and cars. In the same year, 11 members of a Lincolnshire family were jailed for violently exploiting at least 18 people to work on their farm. The family targeted homeless people and men with learning disabilities, keeping them in caravans without running water or toilet facilities. The National Crime Agency's Vulnerabilities Director notes "As you go about your normal life, there is a growing chance you will come across a victim."
The Nationality and Borders Act will remove support for people who have taken part in criminal activity, but almost half of victims of modern slavery in the UK last year were forced to commit crimes, meaning they will now be ineligible for support. The bill also introduces a 12-month time limit, known as a 'reflection period', for victims to come forward with evidence. Being a victim of modern slavery is extremely traumatising, so it is unlikely people will feel able to come forward within this year-long time frame. Damaging the credibility of victims for their silence is unethical, harmful, and only adds to a hostile immigration environment. Rather than treating victims as criminals who will be afraid of coming forward for fear of being deported we need to create a system that supports and protects vulnerable people.
When passing through the House of Lords, the Lords voted to remove several of the clauses, including the 'reflection period' and criminal record disqualification. They also requested to introduce a minimum of 12 months leave to remain the UK, but all of these amendments were rejected by the Commons. Even after people are recognised as victims, it doesn't mean their migration status is automatically resolved. This is especially dangerous for children, who have no additional protections. In 2019-2020, only 17 out of 754 (2%) child victims of modern slavery in the UK were granted discretionary leave to remain, where hundreds were deported back to their home countries.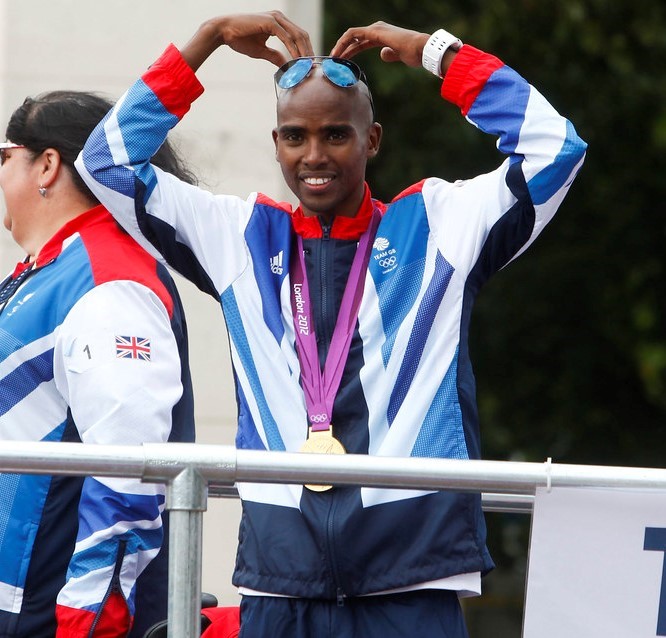 Recently, Olympic athlete Sir Mo Farah revealed that he was brought to the UK as a victim of child trafficking, and forced to work as a domestic servant. The Home Office responded, saying they wouldn't take action against him for gaining citizenship under a false name. Anyone who has been trafficked and forced to work as a child slave should not have to worry about being prosecuted, and it shouldn't take fame and recognition to be granted safety in the country they live in.
This bill has many clauses that will only aid in blocking victims from support, and make it more difficult for these vulnerable adults and children to be identified. The fear of being detained as illegal immigrants may prevent people who have experienced years of abuse, such as the victims described in Bristol and Lincolnshire, from coming forward to access the support they need. It took Sir Mo Farah 30 years before coming forward about his traumatic past, which far exceeds the 12-month 'reflection period'. The way this bill responds to victims is a failure, and the inclusion of modern slavery in immigration law only furthers hostility towards asylum seekers, who escape difficult conditions in search of safety. We have a responsibility to protect the traumatised victims of slavery, no matter where they come from or how they arrived.