Anna's Blog- Dementia and the Importance of Dignity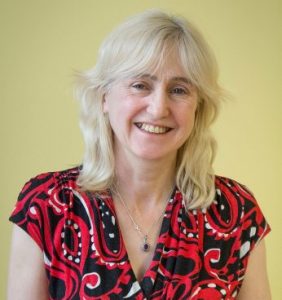 There are currently over 900,000 people living with dementia in the UK, and this number continues to rise year on year. One person will develop dementia every three minutes, and one in 14 people over the age of 65 will develop dementia in their lifetime. We proudly support people with dementia across many of our services in the UK, and know that ensuring they are cared for in a person-centred and dignified way is of utmost importance to ensuring their health and happiness. Unfortunately, a recent BBC investigation found that many people with dementia are experiencing undignified care when being treated in hospital, especially relating to their continence.
One of the major issues flagged in the BBC Radio File on 4 investigation, is enforced continence practices which go against people's individual choice and capabilities. 'Dementia: The Final Indignity' shared stories from people with dementia who have gone into hospital for treatment fully continent, and have left incontinent due to the development of a 'pad culture', where  staff put people into continence pads despite their ability to independently go to the toilet.
These practices can cause significant impact for both the person with dementia and for their loved ones and carers. Continence practices like this are also potentially harmful, as shown in an accompanying article to the Radio 4 investigation titled 'Dementia patients not allowed to use toilet'. This article features the story of a 90-year-old woman named Violet who was admitted to hospital following a fall, and her daughter Heather who had gone to visit her. "The bed was soaked in urine. The continence pad between her legs was also soaked in urine, the door wide open, no underwear on," Heather said. "My mum was a very proud woman, she wouldn't have wanted to be seen like that." Violet's health later deteriorated after she developed an inflamed groin and rash stretching up to her stomach, caused by "prolonged exposure to urine" and she passed away not long afterwards. Heather said: "I don't really know how to put it into words about the dignity in care. I just feel like she wasn't allowed to be given that dignity. And that [happens] a lot with dementia patients. I think they just fade away and appear to be insignificant when they're not."
Unfortunately, this practice can impact individuals with dementia in a variety of settings during any periods of hospital admission. ShirleyAnn Tingey, one of our Registered Managers in Cumbria who is a person-centred planning lead at an older person's service, supports many people with dementia. "Our residents are always assessed for pads and we know the devastating effect it can have on them when they return to us from hospital wearing pads unnecessarily. One resident came to us in tears as they were so distraught."
Dr Katie Featherstone, who did much of the research featured in the BBC Radio 4 programme, found that many of these issues stemmed from a 'pad culture' in hospitals. This is "the everyday use of continence pads […] regardless of their continence, but also regardless of their independence, as standard practice."
Forcing people to use continence pads can also impede on their health post-hospital, as people with dementia can often forget how to confidently go to the toilet once pads have been used for an extended period of time. "It can have real implications for people later on. It might be difficult for families to care for somebody if they have to care for incontinence as well. And it might mean that people become institutionalised," Dr Featherstone explained. Institutionalised here means leaving home care and going into a care home. This can cause people much distress as they'll be leaving a place of comfort, filled with memories, and be apart from their loved ones.
Thankfully, there are organisations who are working to put a stop to poor continence care in hospitals. The all party parliamentary group for bladder and bowel continence care who spoke to File on 4, said that they wrote to the Health Minister back in April to say that continence care is being overlooked. They want a "Government funded audit to review current practices and provide more specialist training." The Department of Health and Social Care responded to Dr Featherstone's findings, and said that they are troubled that her research has found that the improper use of continence pads is widespread. To take a stand against this pad culture, they have established the national 'Bladder and Bowel Health Project' and issued a practical guide for NHS staff regarding the best possible continence care.
It's so important to maintain people's self-worth at all times and to promote their independence. It's sad that people's preferences aren't being factored into their care. Continence care is incredibly personal and removing people's independence in such a way due to an embedded culture or 'for ease' is unacceptable and does not align with best care practice. Too many people have suffered from pad culture, and I'm grateful for the strength of people who have stood up and shared their personal stories. Whilst guidance and resources from Government is to be welcomed, I believe that CQC as the regulator should enforce better standards of continence care. I also urge clinicians and hospital managers to take urgent action to stop this bad practice and to safeguard people with Dementia from needless suffering.