Safety in the Community

Safety in the Community
It is important to remember when you're out and about to keep yourself and others in the community safe. There are lots of different ways to keep out of harm's way and help to protect others, including being aware of your surroundings and how you're feeling, as well as keeping your personal belongings safe in your front pockets or zipping them up in your bag.
If you do ever feel unsafe or somebody else is making you feel unsafe while you're out and about, do your best to ignore the person and try to find a place of safety, such as a local shop or library where you can ask a staff member for help. Alternatively, if you see a police officer or a community officer around, you can go up and tell them what is happening and why you feel unsafe so they can do their best to support you or resolve the situation.
Your safety is extremely important, but the safety of others around you is important too. If you ever see someone who has hurt themselves, needs an ambulance, fire engine or the police, this is an emergency. You can call 999 or find someone who can call them for you. Explain what is happening to 999 and they will send someone to help you straight away.
If we all look out for each other, it will build a strong and supportive community so always remember to speak up if you feel unsafe.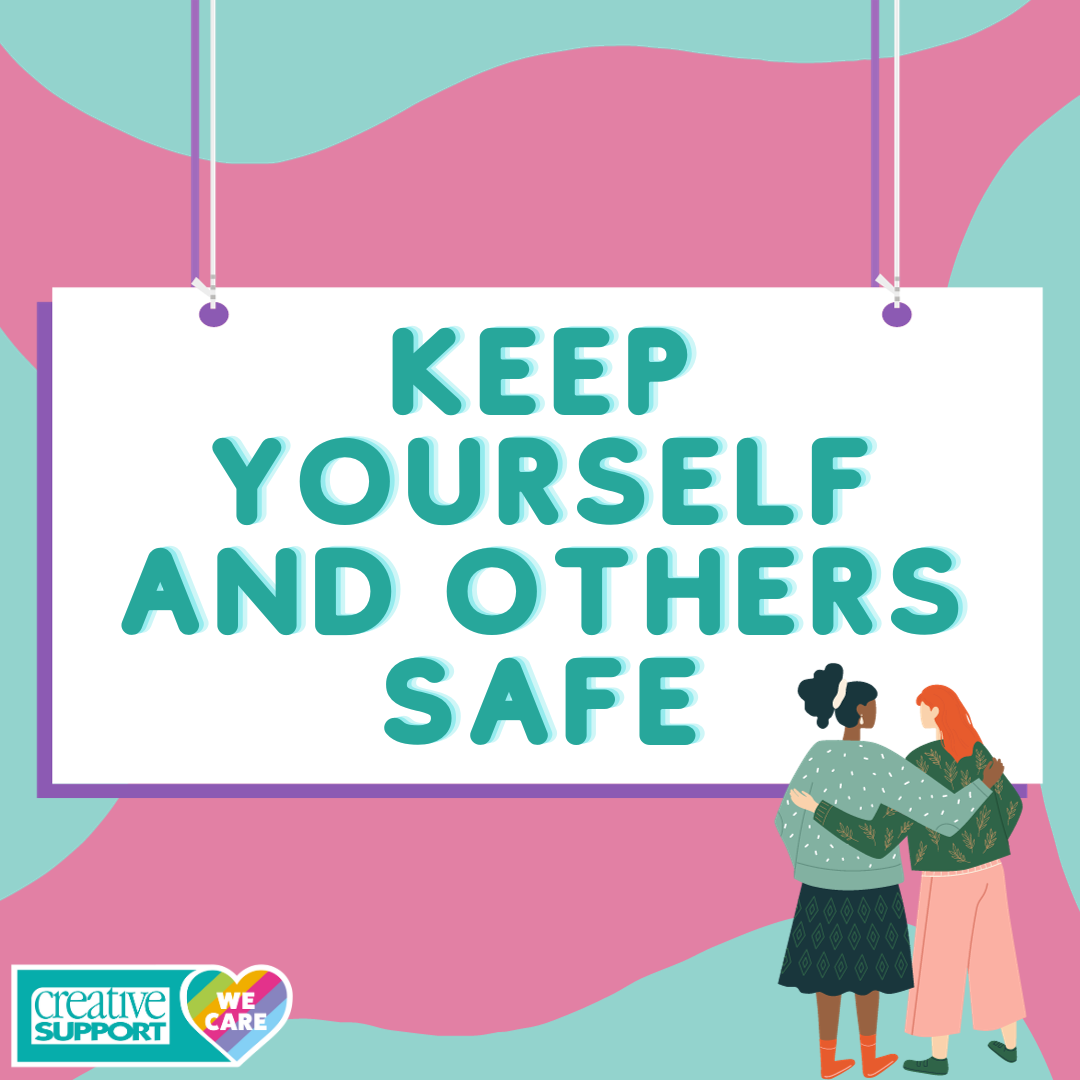 Don't forget to take a look at Septembers page in the journal, write down your thoughts and any other tips you have to keep yourself safe! We'd love to see your completed pages so please email them to us at Communications@creativesupport.co.uk