To mark Mental Health Month at Creative Support our CEO, Anna Lunts, looks at the lack of parity between mental and physical health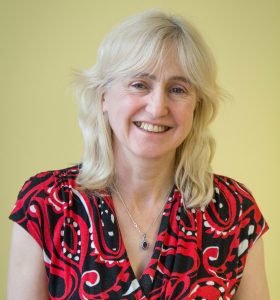 The health and Social Care Act 2012 created a new legal responsibility for the NHS to deliver 'parity of esteem' between mental and physical health. Seven years on and the Government is still a long way short of ensuring people with mental health issues receive an equal standard of care to those with physical health problems.
Imagine, for example, if it were common practice for cancer patients to be treated hundreds of miles away from their home, isolated from their family and friends. There would, rightly, be an outcry. Yet, for patients with mental health issues, shortages of in-patient care means they are routinely sent to hospitals on the other side of the country.
A few months before her 18th birthday Katie was sectioned under the Mental Health Act. She was sent 160 miles away from her home in Wokingham to a hospital in Norwich to continue treatment for anorexia.
"I remember when I got there lying on my bed for four hours and just crying. I didn't want to eat, I didn't want to move," Katie told the BBC.
"The fact that it was so far away meant that there was probably a four-month delay in my recovery. It felt like my entire reality, everything I had ever known, had been ripped away."
Katie's mum, Hazel, made the eight hour round trip to see her daughter every weekend for seven months:
"Having young people or adults placed great distances from their home doesn't just impact the patients, it impacts their family massively. Your mind goes into overdrive thinking about how she's doing and how she's coping."
Being an in-patient in a mental health hospital is tough enough without the added pressures of being hundreds of miles away from children, partners, siblings, parents and friends. Without that support network recovery, as Katie says, is likely to be harder and take longer.
Along with the shortage of appropriate hospital places there are also some serious questions about the quality of some provision. Inspectors have found 28 privately run mental health units to be "inadequate" in the past three years. The Care Quality Commission (CQC) has rated 16 independently run mental health units as inadequate so far this year. It put four others in the same category last year, and eight in 2017.
Between March 2018 and February 2019 – the latest period available – the NHS spent £109m on placing mental health patients outside of their local area due to a lack of bed space. On average 80% of placements were in private mental health care units, funnelling money away from stretched NHS services.
Cygnet is a specialist mental health provider operating more than 150 facilities across the UK. The majority of their patients are funded by the NHS, those with autism and a learning disability who spend months or years there. Cygnet ran Whorlton Hall in Durham, which I wrote about in July after a BBC Panorama Programme exposed staff abusing people with a learning disability and autism https://www.creativesupport.co.uk/annas-blog-whorlton-hall/
Three of the 28 units criticised by the CQC are run by the Priory Group, which in April was fined £300,000 over the death in its care of 14-year-old Amy El-Keria
Prof Wendy Burn, the president of the Royal College of Psychiatrists, says we seem to be learning nothing from scandal after scandal:
"We must have a thorough understanding of what is repeatedly going wrong and what needs to be put in place to ensure that this vulnerable group of people, some of whom are detained under the Mental Health Act, receive the high standard of care that they deserve," she said.
Good quality local mental health care is essential. What better advocates for patients than family and friends? Not only do regular visitors keep patients connected to the outside world, they also provide a critical eye over the quality of care.
The Government agrees it is unacceptable for patients to be sent away from their family and friends for treatment and has committed to 'ending inappropriate out of area placements by 2020-21.'
Given the scale of the challenges involved, improving outcomes among people with mental health problems and achieving parity will require serious investment. As things stand you're more likely to be placed close to home if you're a prisoner, guilty of murder, than a mental health patient needing vital treatment.