The latest edition of our Creative Life magazine is out now!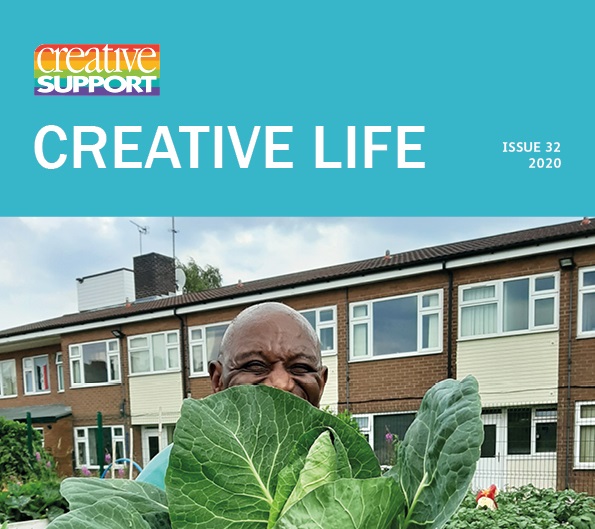 This year has been an immensely challenging time for us all as COVID-19 has put strain on services, communities and families. In spite of this, the Creative Support community has come together, showing great resilience, innovation and resourcefulness.
In this edition of Creative Life we wanted to celebrate the positive and inspiring stories and activities that have taken place during this time.
You can read all about people getting busy in their gardens, from the Tameside Allotment which has produced some fantastic vegetables, to the Doncaster Gardening Competition and the complete garden makeover at Durham Road, County Durham.
Take a look at our wellbeing and healthy eating sections to give you ideas on how to achieve a healthier lifestyle and read the inspiring stories of our healthy eating hero's, Tara, Ian and Kelly.
If you are looking for some inspiration in the kitchen, check out Mustafa's recipe for slow cooker chicken stew or Stephen's creamy and comforting mushroom risotto.
Click here to read the latest edition of Creative Life
If you would like to request a physical copy of the magazine please email marketing@creativesupport.co.uk and we will get them sent out to your right away.
Send us your stories!
Creative Life wouldn't be the same without the amazing contributions from the people we support, our staff and services. If you have an interesting story, adventure or project you would like to share or you'd like to showcase your art or writing, please get in touch. We'd love to hear from you!