Tenants count down the weeks for holiday of a lifetime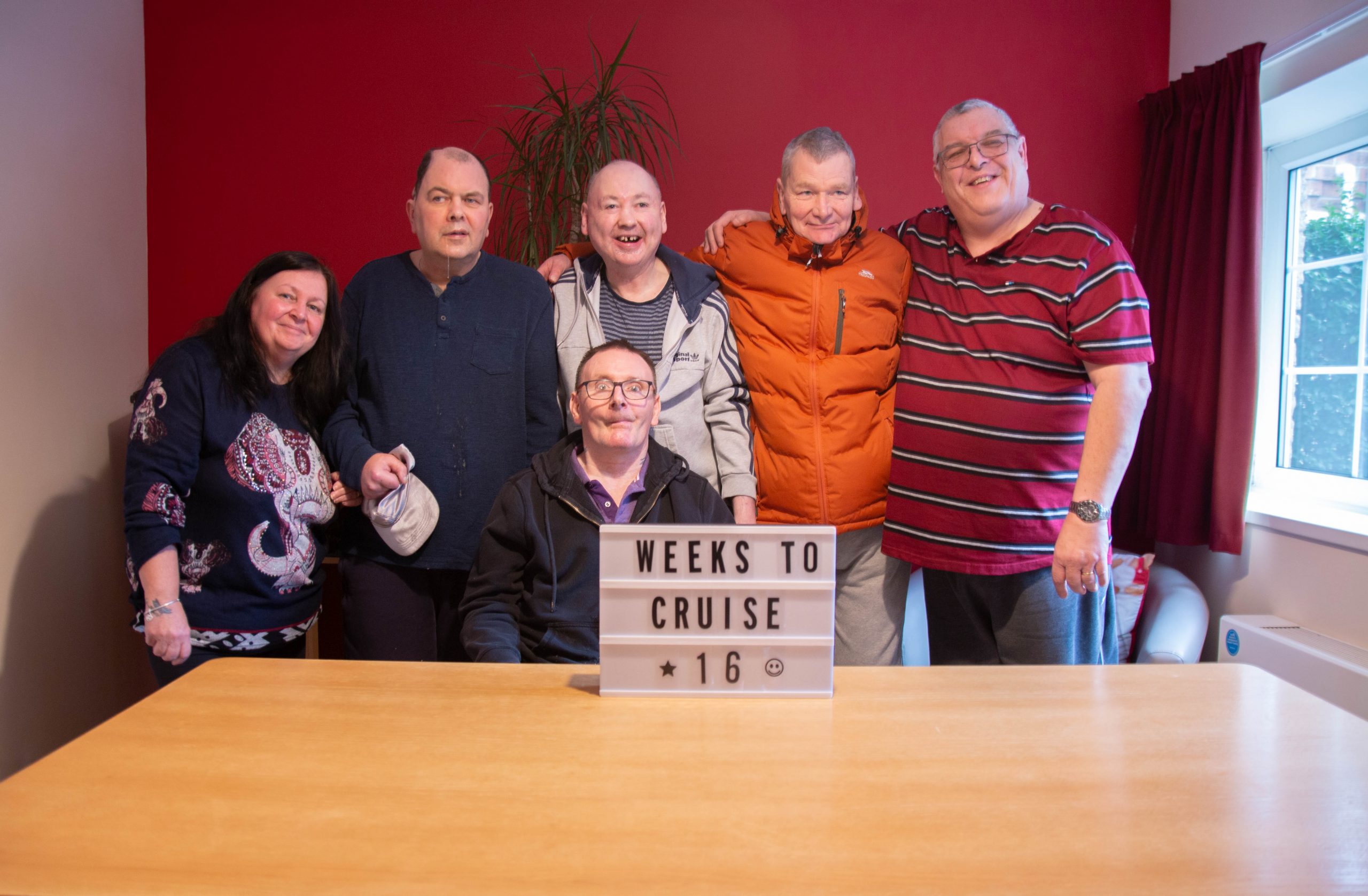 Four tenants from a supported living service in Grimsby have been planning a holiday abroad for over two years.
Now they are counting down the weeks until June when they set sail from Southampton on a luxury cruise to Portugal and Spain.
The tenants, who all have an acquired brain injury, have been going on holiday together for three years in England with support worker Paul Cole and service manager Fran Pearson.
"We've been going on holiday regularly to Blackpool and Butlin's but we wanted to go abroad. Benidorm always came up so that was what we were aiming for – a week in Benidorm," said Fran.
"Then we started looking at it, we did some planning, we went along to the local airport, they had a show there and we got brochures and leaflets and then I did bring into the conversation about a cruise. We sort of said, 'what is it you want from your holiday?'  And everyone enjoys going to shows, they enjoy music, they enjoy eating."
Once all the tenants agreed on the cruise Fran and Paul arranged an overnight trip on a barge as a trial run. Despite terrible weather, everyone enjoyed a night on the boat so they went ahead and started organising the cruise.
"There's a lot of planning. A lot more than people think. There's all the risk assessment that needs doing. There's all the appointees that you have to see to make sure they agree to it, the families have to agree to it. It's been over two and a half years in the making," said Paul.
Now the cruise is just a few months away it's a talking point in the house and Paul says all the planning is coming together:
"Everyone is talking about it. It's the actual excitement of seeing the looks on their faces. Money can't buy that. It's an adventure for all of them."