Superfit Christina shortlisted for Manchester Sports Award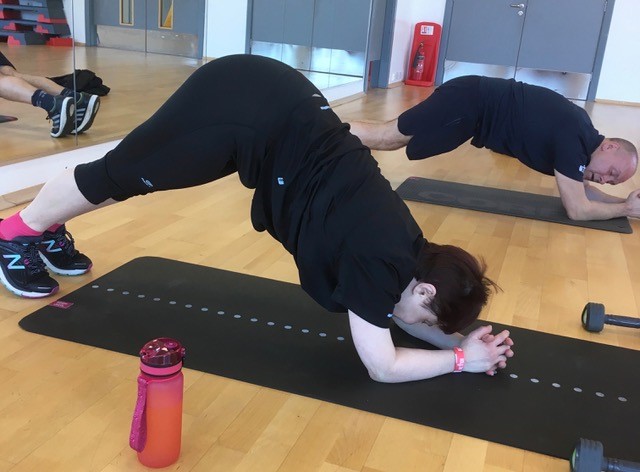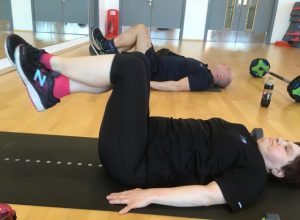 Creative Support service user Christina Kitromilides has been shortlisted for a Manchester Sports Award.
Christina was first nominated by her gym instructor Mike Dolan, at Arcadia Leisure Centre in Levenshume. Now she's made it to the final three in the Changing Lifestyles Recognition category and has been invited to a glittering presentation gala at the Hilton Hotel this Saturday (October 19th).
"The participation and lifestyle change has had a massive positive effect on Christina, her counting has improved, her knowledge of expectation and goals has increased and her dedication is fantastic," said Mike.
"If you tell her to do 10minutes on the rower, she does 10 minutes. Her knowledge of how to use all the machines has improved and she is able to configure the machines to deliver her required workout. She thrives from being in the group circuit session and is often put in charge of recording everyone's data.
"Christina is a prime example of 'never give up.' Her drive and enthusiasm has a radiant effect when she is in the gym and she lives life to the full. No matter what hurdles she faces, she does it with a big smile on her face and determination in her heart," added Mike.
Christina first started working out after her sister, Fredericka, became concerned about her health and fitness.
"I was getting really worried about Christina. She had had a difficult year and had started comfort eating. When we went out together I noticed her breathing was difficult if we were walking anywhere," said Fredericka.
"I decided to take her to my local gym and she really took to it. After her induction she wanted to go again and now she goes every week.
"She hasn't looked back since that first gym session. It's like she has a new lease of life – I can hardly keep up with her," added Fredericka.
The Manchester Sports Awards is an annual event established 10 years ago to celebrate community sport and recognize those who go the extra mile to deliver sporting excellence.
Media Enquiries
Sally Wheatman
Communications Officer
Telephone 0161 236 0829
Email: Sally.wheatman@creativesupport.co.uk
Notes to Editors:
Creative Support Limited is a Registered Society under the Co-operative and Community Benefit Societies Act 2014, providing a range of person-centered services for people with mental health needs, learning disabilities and other support needs. Founded in 1990, Creative Support has gained an excellent reputation for its dynamic approach, strong values, and commitment to quality. The organisation is one of the largest national not-for-profit providers of prevention and care services in the country, working in 66 local authority areas, employing 5,600 staff and supporting 7,000 people.