Share your stories for Alzheimer's Awareness Month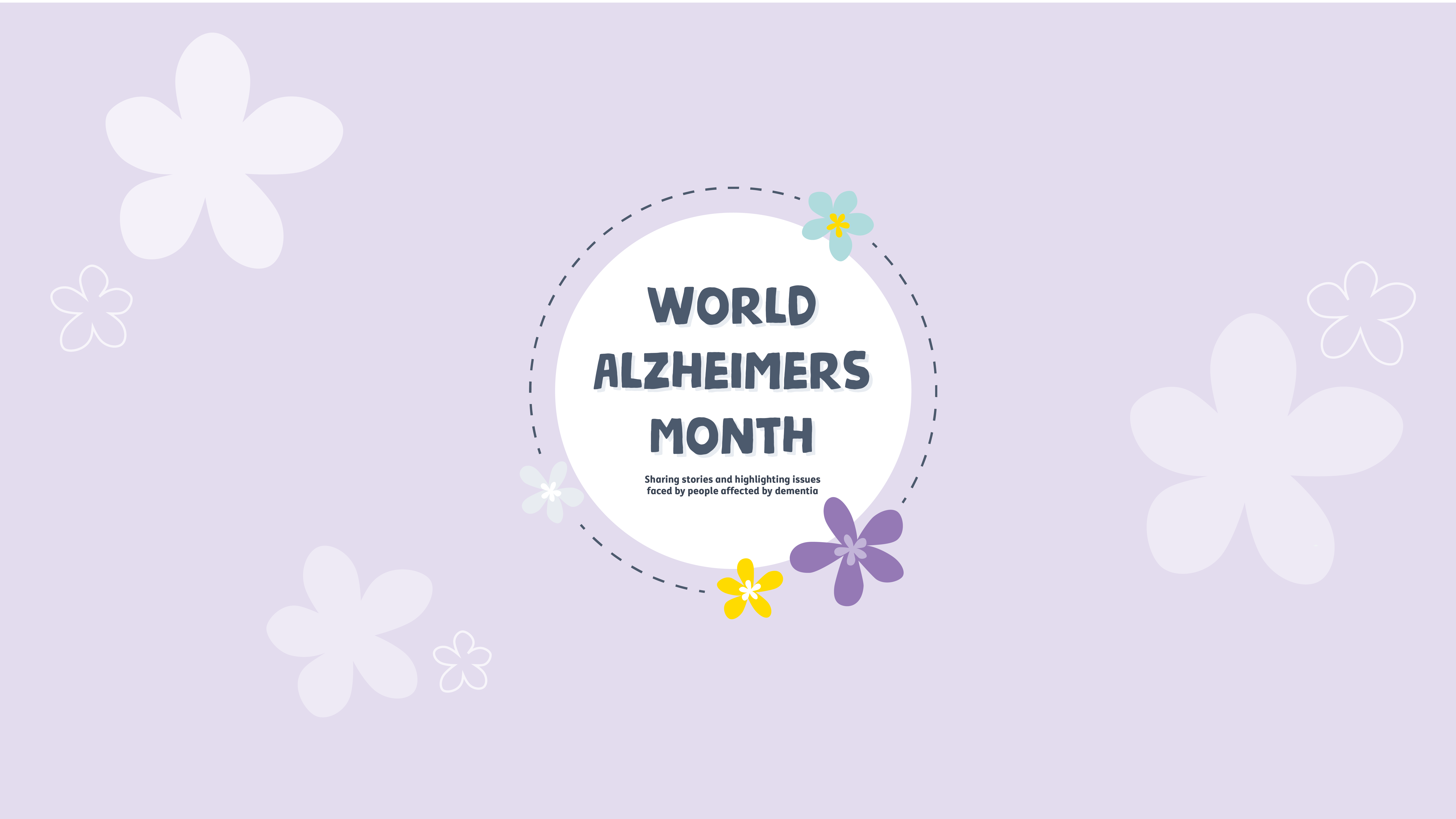 This September is World Alzheimer's Month, and here at Creative Support we are taking part to raise awareness and empower the people in our community who live with Alzheimer's. Just by taking the time to talk and learn more about Alzheimer's, we can challenge harmful stererotypes and shine a spotlight on the everyday issues faced by those affected.
Alzheimer's is a type of dementia, and makes up between 60-80% of dementia cases. There is a common misunderstanding that these terms are interchangeable, but they both affect people differently. Dementia is the general term for symptoms such as a decline in memory, reasoning, or thinking skills. It's important to know the difference between them so that we treat people as individuals and empower them with the right support and understanding.
Alzheimer's is a condition which affects the nerve cells in the brain, causing it to shrink. It is the most common cause of dementia in the UK and affects approximately one in every 14 people over the age of 65, and one in every six people over the age of 80. With this figure increasing year-on-year as people live longer, it's really good to be informed about how it affects people and how to support people with a diagnosis.
We're calling for staff, service users, families and friends to get involved with our campaign and to share your stories and experiences so we can share people's real life experiences. If you have anything you'd like to share, or you're happy to be contacted by us, then please send us an email at be.involved@creativesupport.co.uk, or contact us via Facebook or Twitter (@crtvpprt).