Sergio Aguero's boots kick start football fundraising at the Butler's Arms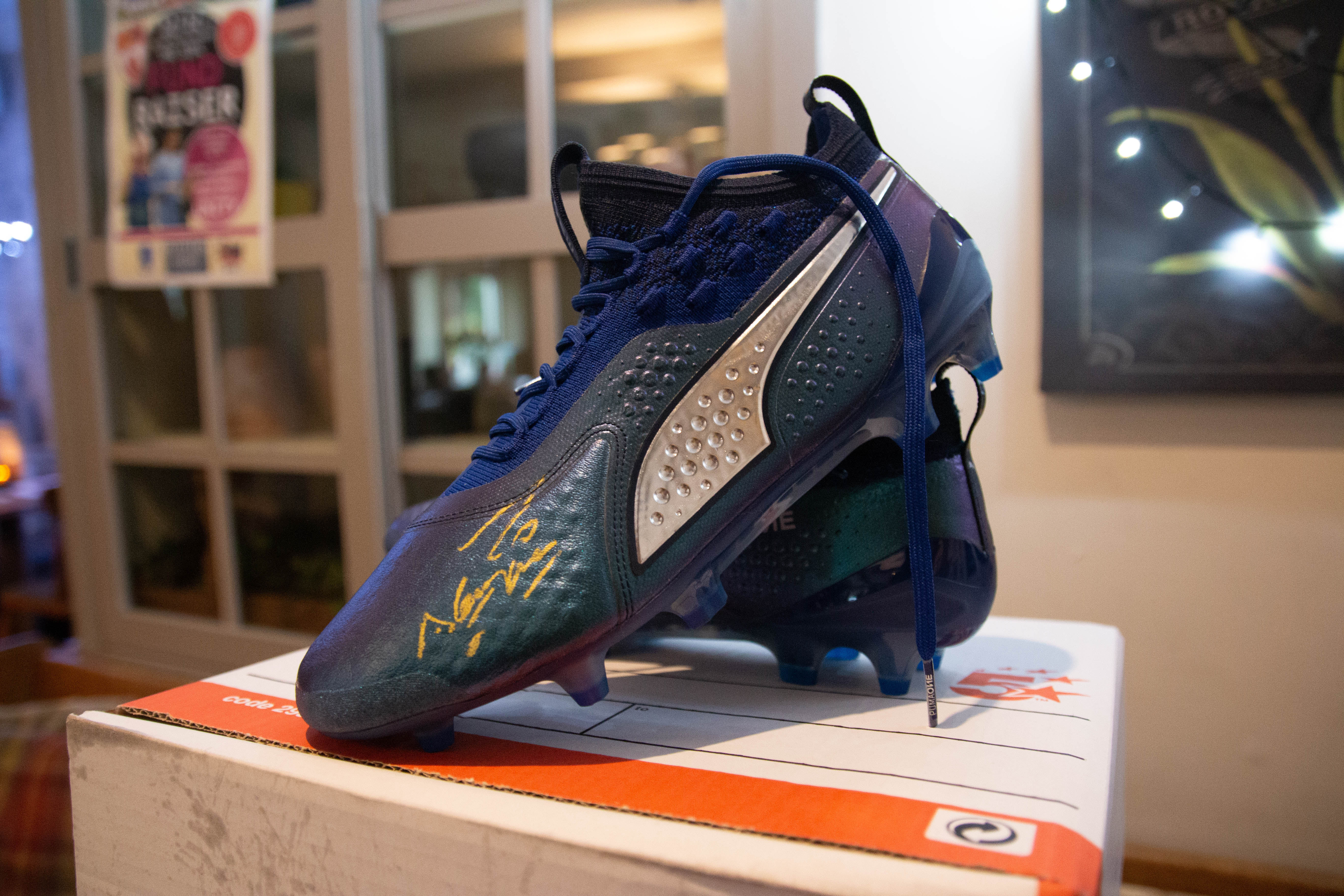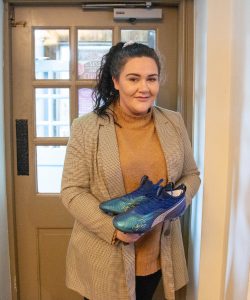 The Creative Support Social Inclusion Football League held a huge charity raffle this week with Manchester City striker Sergio Aguero's boots as top prize.
Players, friends, family, supporters and sponsors of the League gathered at the Butler's Arms in Pleasington for the prize draw on Thursday (December 12) which has raised around £1,600.
The Argentinian player donated the boots to the not-for-profit organisation to help them raise money to improve the lives of the people they support. They were amongst dozens of raffle prizes donated by local people and businesses.
As well as hosting peer support courses, coaching qualifications and community events, the Social Inclusion Football League has also created two peer-led projects – Blokes United and Girls United. These two groups offer football and social opportunities in an inclusive and supportive environment for those experiencing social isolation or the early signs of depression and anxiety.
Elizabeth Lund, who works for Lancashire Users Forum, one of the first to see the potential of Blokes United, won the first prize in the raffle.
"I'm really thrilled to have won. My son Alex, is a huge City fan and he'll love these boots. It's not just about winning the boots, though, I'm so pleased to be here to see how far Blokes United have come," said Elizabeth.
"Our organisation supports groups who provide volunteering opportunities and help people with their recovery in the community. We saw the importance of what Blokes United were doing and we were one of the first groups to support them with a grant," she added.
The football league began almost ten years ago when Creative Support was awarded the Social Inclusion contract by Blackburn with Darwen Borough Council and Paul Hardman, who is a mental health practitioner, set up a weekly, inclusive football session.
"Hundreds of people who would not have had the chance to play football are now playing because of the league. We literally started off with five players but the league is here because we saw a need for it and it continues to grow," said Creative Support's Debra Gago, who manages the Blackburn service.
Paul Davies, who volunteers with Blokes United, says funds raised from the raffle will help sustain the league, "It means we'll be able to develop the project and continue to help the lads. We can have up to 200 people playing football in a week. It gets people back into playing, that's what happened to me, I had stopped playing but got back into it because of the league and Blokes United," said Paul.
"You see people physically looking better because they're getting more active but mentally too, you see people growing in confidence," he added.
Money raised from the raffle will go towards the cost of pitch hire, equipment and kit. The idea is no one will be excluded. If they can't afford to pay for kit and boots, for example, the league will help provide them.
Media Enquiries
Sally Wheatman
Communications Officer
Telephone 0161 236 0829
Email: Sally.wheatman@creativesupport.co.uk
Notes to Editors:
Creative Support Limited is a Registered Society under the Co-operative and Community Benefit Societies Act 2014, providing a range of person-centered services for people with mental health needs, learning disabilities and other support needs. Founded in 1990, Creative Support has gained an excellent reputation for its dynamic approach, strong values, and commitment to quality. The organisation is one of the largest national not-for-profit providers of prevention and care services in the country, working in 66 local authority areas, employing 5,600 staff and supporting 7,000 people.