Outdoor music sessions hit the right note with Creative Support's tenants in Scunthorpe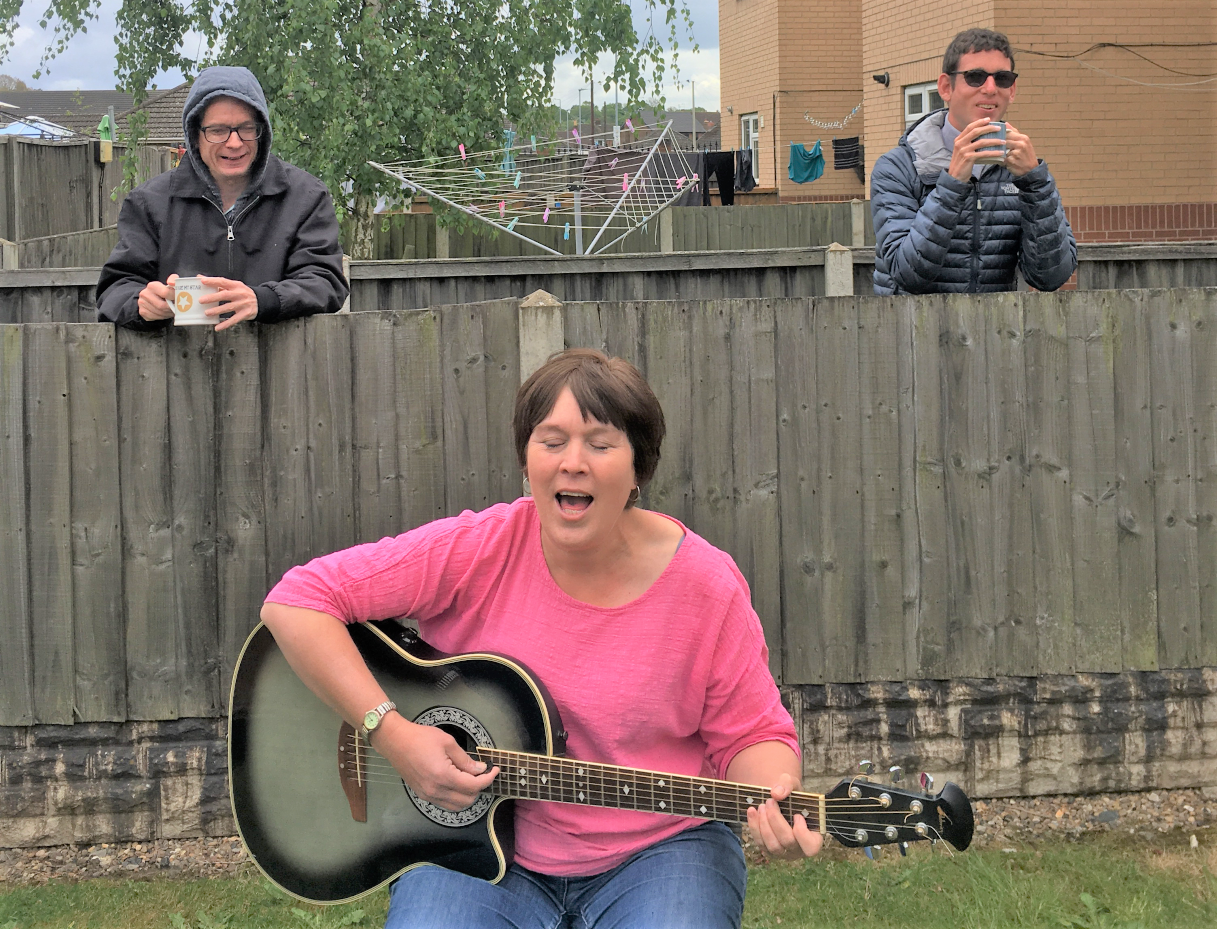 When the new social distancing rules came into place Karen Smith had to stop her popular music sessions for people with a learning disability and/or mental health needs.
Regulars missed the weekly singing and guitar playing at Creativities in Scunthorpe so much that Karen came up with the idea of holding the singing sessions in the service user's gardens.
The first music group was held in the garden at Hebden Court so people could enjoy the music while staying socially distanced. It was such a success that Karen has been in demand for her garden-based music sessions.
"Karen's music sessions at Creativities are extremely popular. Everyone loves them. People pick the songs they want and Karen always makes sure she plays their favourites," said Creative Support's Area Manager for North and North East Lincolnshire, Diane Ewen.
"Word got around to other services how much enjoyment this was bringing to both the staff and service users and how it was raising people's moods and spirits and other services then asked if it would be possible to run sessions there," said Diane.
"I don't think there are enough hours in the day for Karen. She's now doing two sessions a week in one garden and two in another and she's also a support worker for us. She's such an asset and very much in demand," added Diane.
Karen has just received a Special Commendation in the Creative Support Exceptional Staff Awards. The awards were set up to acknowledge staff for their flexibility and hard work during the current Coronavirus outbreak.
Creative Support is a national not-for-profit organisation promoting the independence, inclusion and wellbeing of people with care and support needs.
---
Media Contact
Sally Wheatman
Sally.wheatman@creativeSupport.co.uk
Mobile 07894984794