Our CEO's blog this week is inspired by LGBT+ History Month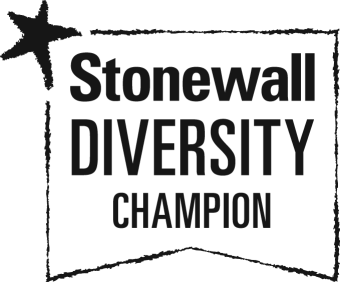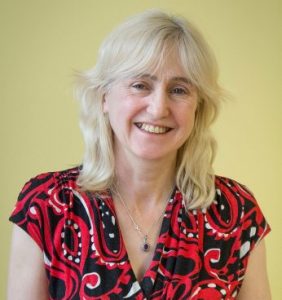 A same-sex couple made history last week by becoming the first to marry in Northern Ireland following a long campaign to bring the Province in line with the rest of the UK.
Robyn Peoples and Sharni Edwards were among hundreds of couples who registered to be married following a change to the law.
It seems fitting that the couple should marry in February, LGBT+ History Month. I remember when Thatcher's Government introduced Section 28, banning the discussion of same sex relationships in the classroom and banning gay literature from libraries.
We've come a long way since then but whilst the law now recognises equality for the LGBT+ community, public opinion has often been slow to catch up. At Creative Support we have always fostered an inclusive environment and in the summer of 2018 we worked closely with staff to establish the LGBT+ Network. This group has been instrumental in guiding the organisation towards a workplace recognised by the charity Stonewall.
Public opinion has shifted hugely on same-sex relationships over the past decade. People aged 16-24 are five times more likely than those aged over 65 to identify as gay, lesbian or bisexual. National statistics show that in 2016 the majority of people in the UK (64%) were accepting of same sex relationships. Yet homophobic attacks are on the rise and people who identify as LGBT+ also report lower levels of well-being than heterosexuals, according to the Office of National Statistics.
Leading police officers accept that homophobic crime is still significantly under-reported and current statistics do not accurately reflect actual levels of abuse. Prejudice and discrimination based on sexual orientation and gender identity is a factor in the everyday lives of LGBT+ people and while that continues there is still work to be done.
Our LGBT+ Network describes an inclusive environment as one where you can talk openly about your orientation or identity without killing the conversation. Where a member of the LGBT+ community can be as open about their lives and relationships as someone who is straight. I feel we are close to achieving that at Creative Support.
In Northern Ireland the legal hurdles have been overcome but social attitudes often move more slowly. For some it may be hard to imagine that same sex marriage will be universally welcomed in a region of the UK historically blighted by religious dogma but I'm encouraged by a recent Ipsos MORI poll that found that over 70% of adults in Northern Ireland believe that same sex couples should be allowed to marry.
Speaking to the BBC just before her marriage, Robyn Peoples said: "Our love is personal but the law which said we couldn't marry was political. We are delighted that, with our wedding, we can now say that those days are over."