Our CEO, Anna Lunts, reflects on the treatment of some people with learning disabilities in mental health units following a damning report
---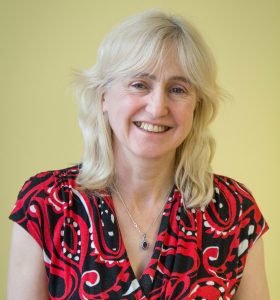 "Bethany at this very moment is locked in a room 10 feet wide by 12 feet long. There is nothing in that room with her other than a mattress, four inches thick, covered in plastic. When I visit my daughter I have no contact, no physical contact. There isn't even a hatch in the door that I can hold her hand or talk to her through. It is horrifically cruel and this is because she is autistic. She is not a criminal at all in any way."
Jeremy, Bethany's Dad speaking on BBC Radio Four's Today Programme last week following the publication of a damning report on the treatment of people with autism and learning disabilities in mental health units.
The Joint Parliamentary Committee on Human Rights condemned the 'horrific reality' of conditions and treatment under which many people with learning disabilities and autism are held 'inflicting terrible suffering on those detained and causing anguish to their distraught families.'
Evidence to the enquiry was so stark and consistent that the committee says it has lost confidence that the system is doing what it says its doing and it says the regulator's method of checking is not working. It is left to the BBC and journalists like Ian Birrell to expose abuse at places like Winterbourne View and Whorlton Hall.
"With the right support package in the community Bethany could have that door open now and come home with me. The people that are putting these packages of care together are failing the patient and the families and we are left to resorting to public media and exposing our children and their behaviours and it's horrific," said Bethany's Dad.
The report's first chapter sets out a series of distressing witness testimonies to the inquiry. As one young man with a learning disability described: "I did not know what was happening. Looking back at it now, it does not feel real. It feels like some sort of nightmare. It was not a safe place. It was not a treatment room. I got no assessment or treatment done. There was no care. I was just put in this room, and I lay there and went to sleep."
The committee heard a harrowing account from one mum whose son's arm was broken in a restraint, "His arm was wrenched up behind his back until the bone snapped. He was then not taken to accident and emergency for 24 hours, even though his arm was completely swollen."
Whilst another told how her son was kept in isolation: "My son was kept in seclusion for up to nine hours at a time. The rule was that he could not leave until he was quiet. With his anxiety and sensory presentation, there was no way this was possible. He started to bang his head against the wall and would bite the wood in the doorframe out of desperation."
Many parents of young people with a learning disability or autism will recognise the 'grim,' predictable pathway to inappropriate detention which the committee describes: early family concerns raised with the GP or school lead to lengthy waits for assessment and diagnosis, the family struggles on alone, trying to cope. Then some trigger like a home move or a parent falling ill, unsettles the young person and their condition deteriorates. The child is taken away from their home and the familiarity and routine so essential to them, often many miles away and placed with strangers. Desperately concerned parents are treated as hostile and as a problem. This is the scenario which prevents many parents from seeking help in the first place.
A regime of restraint and solitary confinement creates a disturbing cycle which the young person finds impossible to navigate. Any plans for them to return home are shelved and a short-term assessment turns into months or even years.
The committee recommends a number of actions. Amongst them the creation of legal duties on clinical commissioning groups and local authorities to ensure the right services are available in the community. This is crucial if we are to put an end to the suffering of people like Bethany who is still being held in seclusion despite the high profile campaigning of her father. We need to invest in the right type of housing and support so people like Bethany can return to a happy, fulfilled life within the community close to family and friends. I can hardly begin to imagine the pain felt by her family who have no way to embrace her, comfort her or reassure her that everything will be ok.
As Harriet Harman, chair of the committee said: "It has been left to the media and desperate, anguished parents to expose the brutal reality of our system of detention of people with learning disabilities or autism. We must not look away. The horrific reality is of whole lives needlessly blighted, and families in despair. What we saw does not fit our society's image of itself as one which cares for the vulnerable and respects everyone's human rights. It must not be allowed to continue."