Our CEO, Anna Lunts, dedicates her first blog of 2020 to thanking Creative Support staff for all their hard work
Social care is a demanding sector and at times these demands can seem overwhelming but unlike so many other jobs, personal contributions really make a difference to the lives of the people we support. The actions of team members like Claire, who realised how difficult Christmas would be for one service user. He took the time to email us to express his gratitude for her kindness:
"I just want to say that the visit I had from Claire on Christmas Eve and the visit I had from her leading up to the festive season had a profound impact on me, helping me to cope with another Christmas of isolation," he said.
"Thank you Claire for your compassion and sensitivity in helping me by adapting to my needs at this vulnerable time for me. These seemingly small gestures of kindness and understanding have helped me to face my depression and isolation at Christmas and have had an impact on me equal to providing a life ring to a drowning man. They certainly helped me stay afloat this festive season."
I am very grateful to Claire and all those who have worked over the Christmas period. I hope all our hard-working staff were also able to enjoy some quality time with family and friends. Along with that heart-felt email, I've also received lots of photographs of our service users enjoying the festivities and would like to thank our staff for all they've done to help the people we support enjoy Christmas and the New Year. I know it takes a great deal of planning to make it a special time for everyone.
This time of year, for me as for so many people, is a time of reflection. A time to assess and process what has happened in the previous year. To consider what has been successful and what hasn't worked quite so well. As the month progresses, I'm planning for the year ahead and making sure Creative Support continues to build on our reputation for strong values and our focus on quality.
Of course, with an organisation the size of Creative Support, the process of review is a continuous one. My team and I are keen to replicate the ways of working that, over years of experience, we have discovered to be effective, efficient and enhance the lives of the people we support. But we are always looking at new and innovative ways of working and I'm hugely proud of the way our organisation has evolved and adapted over the years.
One thing I love about January is hanging my Creative Support calendar on the kitchen wall. Each year we run a competition for people to enter their artwork and photography to be used in the calendar. The standard and creativity of the work received makes it difficult to choose which pieces should be included. This year was even tougher than usual. I think you'll agree the artwork is exceptional.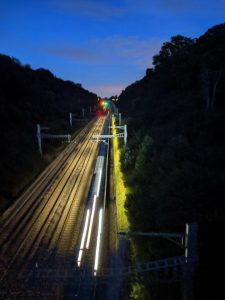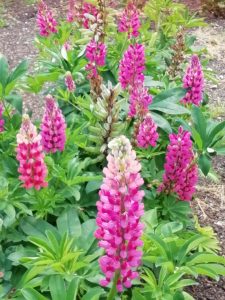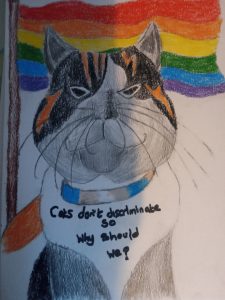 We are always keen to hear from you about the many achievements in our services across the country. Please do keep us informed by emailing the marketing team marketing@creativesupport.co.uk or our communications officer sally.wheatman@creativesupport.co.uk
Finally, I would like to wish our growing Creative Support team and everyone we work with a very happy and rewarding 2020.