Inspired by nature – artists at the Laurels exhibit their work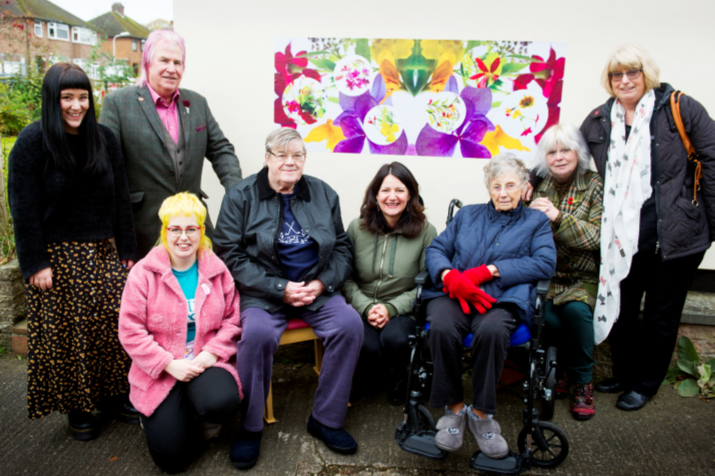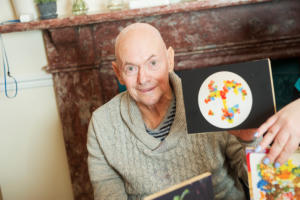 Talented artists at the Laurels Residential Care Home have been displaying their work to family and friends at a special exhibition.
The exhibition, held on Saturday (November 9th), marked the end of a 16-week residency by artist Gill White at the Carlisle home.
The residency was designed and developed around the latest studies into arts and dementia. It has focused on 'in the moment' experiences rather than reminiscence which research suggests can significantly improve the health and wellbeing of those diagnosed with dementia.
"It's to make sure people are enjoying themselves and going into that nice head space that you do when you do art. It's a nice feeling when people around you are making things, you can have a nice day dream and go into another head space," said Gill.
"Nature was our inspiration in the first week so we took everyone outside and they captured their own little bouquet and we came back inside to put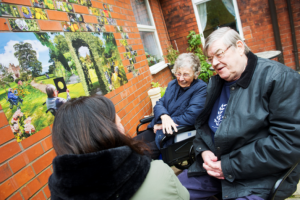 them on circular mounts and got some lovely compositions. They're beautiful and all really, really different. So that helps people to make decisions and it's good for people to be outside and exploring like that.
"We have worked every week on building people's confidence in making artistic decisions. You can see how people flourish when they have a lot of attention, one-to one is the best but small groups work well. You can see how people grasp things easier if they have more attention," Gill added.
Now the art work will be displayed permanently inside and outside the Laurels
Media Enquiries
Sally Wheatman
Communications Officer
Telephone 0161 236 0829
Email: Sally.wheatman@creativesupport.co.uk
Notes to Editors:
Creative Support Limited is a Registered Society under the Co-operative and Community Benefit Societies Act 2014, providing a range of person-centered services for people with mental health needs, learning disabilities and other support needs. Founded in 1990, Creative Support has gained an excellent reputation for its dynamic approach, strong values, and commitment to quality. The organisation is one of the largest national not-for-profit providers of prevention and care services in the country, working in 66 local authority areas, employing 5,600 staff and supporting 7,000 people.