National Coming Out Day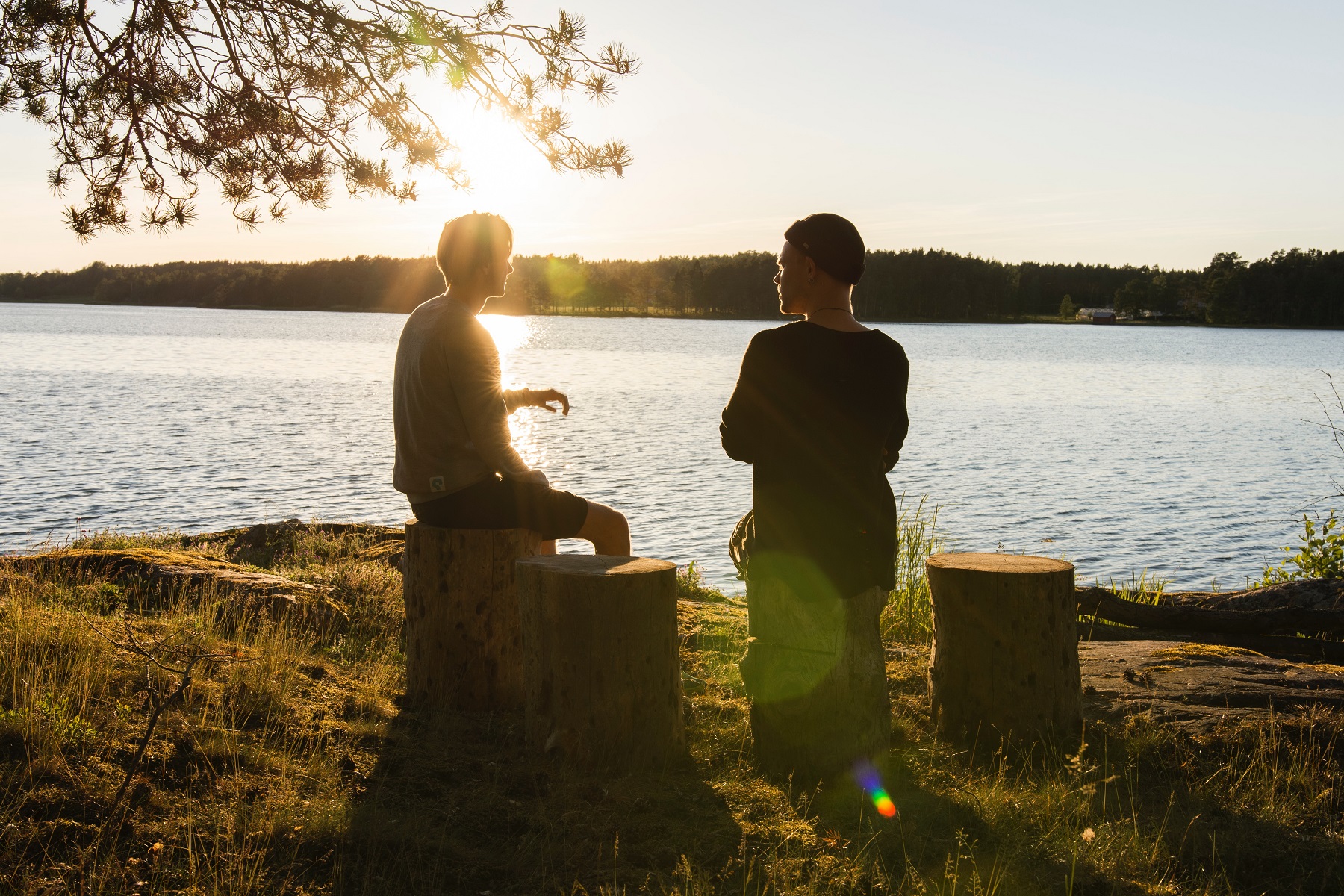 From the LGBTQ+ Network
October 11th is National Coming Out day, an annual day of awareness intended to support LGBTQ+ people to "come out" and share their sexual orientation or gender identity with someone, such as telling a loved one that they are Lesbian, Gay, Bisexual, Trans* or any other identity under the Queer umbrella.
The foundations of National Coming Out day are rooted in the desire to improve the lives of LGBTQ+ people by fostering better visibility. However, some people find the day overemphasises the importance of coming out. No one can argue that coming out isn't a brave act, and it can be extremely positive and a freeing experience for the person, but everyone is different and coming out is a choice not everyone chooses to make.
This year, the LGBTQ+ Network want to use National Coming Out day as an opportunity to discuss how complex coming out really is and what it means to people as individuals. We reached out to LGBTQ+ Network members to see what their take is on 'coming out'.
When the time is right for you
One of the members of the Network said:
"The concept of coming out is often misunderstood because it's sometimes seen as a one-time thing, but in fact, it's something we do repeatedly. We come out to our new co-workers, new family members, and more. And in some situations, as we grow we come out again as we learn more about ourselves on our journey through life.
"In October 2008, I was casually making conversation with my mother's then-partner (now her husband/my stepfather) and it popped up in the conversation about his brother, who was openly gay. At the time, it was just spontaneous that I mentioned my sexuality to him, and if he could confide in my mother as I was unsure of how receptive she would be. Later that same evening, I met my mother, him, and my grandmother who were fully accepting of my sexuality and only wanted me to be happy.
"My advice to anyone on coming out is there is no set time when you should feel you have to come out. Life is for figuring yourself out and you will feel at what stage when it's right for you as the journey is yours to forge. Each is unique and we do not know what the future holds, whether we come out by our own accord, through a chance encounter of event, or that we just accept those feelings as part of our true selves and move forward."
Part of everyday life
Another person shared:
"I find it extremely frustrating when people ask me questions like: 'How old were you when you came out?' as if it was one big event where I stamped "I'm Gay" onto my identity and I never had to talk about it again. In reality, I came out first to my closest friends, then again to my wider friendship circle, again to my parents and again to my extended family. I started uni and came out to my flat mates, my course mates and even some of my lecturers. I entered the workplace and came out to my colleagues and my managers. I changed jobs and did that all again. When I got a concussion, I came out to the doctor in A and E who asked if there was any chance I could be pregnant. Then I realised that as well as being gay, I'm also non-binary and so I did the whole thing again. I even came out to my post man the other day when he asked why my title was 'Mx' on my package.
"Every time I walk down the street holding hands with my partner, I effectively come out to everyone I pass. Coming out is not a one-time event and to reduce it down to such diminishes the struggles experienced by LGBTQ+ people who constantly encounter new environments and must question: will my queerness be acceptable here? If we want to live in a society which truly understands and values the authentic LGBTQ+ experience, we need to be honest about the fact that 'coming out' is not a coming of age or a right of passage. It is ingrained in our every day life and can often lead us to question whether we are going to be safe- which many LGBTQ+ people are not."
They pointed out that according to Stonewall, there are still 72 countries which criminalise same-sex marriages and eight countries which punish homosexuality with the death penalty. "In over half the world, LGBTQ+ people aren't protected against discrimination and the majority of governments deny trans people the right to change their name and gender. Putting the pressure on someone to come out therefore puts the burden on the person to make themselves vulnerable, rather than on society to create a safer space for everyone of all gender and sexualities."
They also highlighted that it's important to consider how difficult or detrimental coming out can be to people who experience multiple discrimination. "The risks associated with coming out are further amplified for people who are LGBTQ+ people of colour, or people who are disabled. It's important to appreciate the ways in which protected characteristics can create added pressure to the coming out process."
Expectations
Another member of the LGBTQ+ Network said:
"I don't like the whole idea of 'coming out' as an LGBTQ+ person. If I was heterosexual, there wouldn't be any expectation to announce that to my friends and family, but since I'm not, there's a strange societal pressure to tell people that I'm 'different' and that shouldn't be the case. I am out as pansexual to my immediate family and most of my friends, but it isn't something I tend to talk about generally especially since I'm not dating anyone at the moment, I don't really think it's an important thing for most people to know about me.
"However, as I am also a non-binary person, I do find myself having to come out over and over again to most people I meet purely so I don't get misgendered. So in that respect I don't feel like my 'coming out' was any kind of event, it's just something I have to do so people know who I am and how they should address me."
Receiving support
Another member of the LGBTQ+ Network explained how it felt to come out for them: .
"When I came out as Bisexual and Asexual, it felt like taking the weight off of my shoulders. Especially with my mum, she knew what Bisexual was but not Asexual. When I explained, I thought she might disapprove, but she was fully supportive and actually happy that I came out.
"It was harder for me to come out as Asexual, mainly because there is so much misinformation out there about it. People think 'they haven't met the right person' or that 'ace people don't want to be in love' or that we 'never experience it', none of which are true. The truth is that I want to fall in love, but it takes more than having sex to fall in love with someone. When I came out on social media, I had so much support from my followers and friends, and it made me feel confident and courageous to talk about it since that post."
"My advice for someone on coming out is that it is okay to come out as who you are. No matter what people say to you, you should never be ashamed or scared that people won't understand. Once you come out, you will feel more confident to say it again, and again!"
If you feel safe and ready to come out, National Coming Out day could be a great opportunity for you- and remember, you don't just come out once, you come out multiple times and it's up to you who you share this with! If you don't feel ready yet, or you don't feel the need to come out, then that is an equally valid decision. Please remember that there is no correct or incorrect way to be LGBTQ+; we are all on our own journeys and they are just as valid, important, and brilliant as each other.