Manchester Pride Parade 2019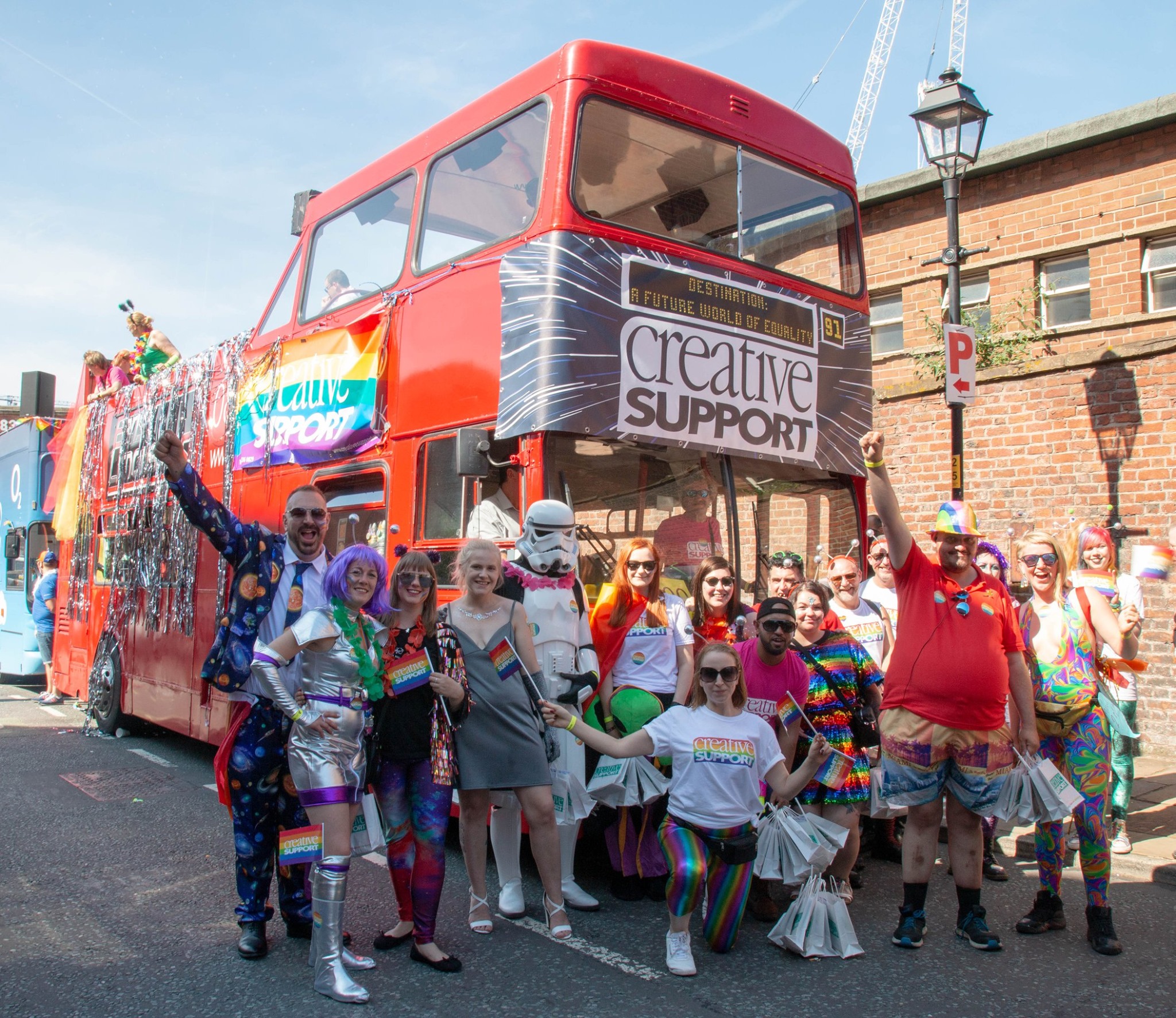 On Saturday 24th August, Creative Support took part in the Manchester Pride parade 2019. Over 200 organisations came together to celebrate Manchesters LGBT+ community. Our Creative Together centre in Manchester designed and made their own costumes as well as making decorations for our open-top double-decker bus which took us around the parade, all based on this years theme – Deep Space Pride: A Future World of Equality.
Pride this year was particularly special as it marked the 50th anniversary of the Stonewall Riots. Everyone had an amazing time celebrating together. Here are a few of our favourite pictures from the day.