Days before the country goes to the polls Creative Support's CEO, Anna Lunts, looks at the political promises for social care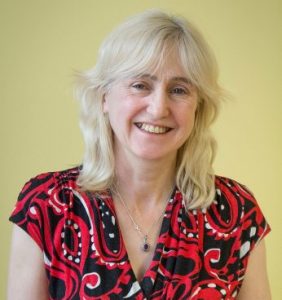 In his first speech as Prime Minister Boris Johnson boldly stated his intention to resolve one of the greatest policy failures of the last 20 years.
"My job is to protect you or your parents or grandparents from the fear of having to sell your home to pay for the costs of care," he said.
"And so I am announcing now – on the steps of Downing Street – that we will fix the crisis in social care once and for all, and with a clear plan we have prepared to give every older person the dignity and security they deserve."
Theresa May's solution to the social care crisis, dubbed the dementia tax, were badly received by the public at the last election and were quickly shelved. Earlier in this election campaign the current Secretary of State for Health, Matt Hancock, said Mrs May's plans had been 'wrong.' However, the Conservatives have yet to offer an alternative. Instead, they have suggested future discussions with other parties to build a "cross-party consensus" on reform, following years of disagreement among politicians on how best to pay for social care.
The Conservative manifesto offers £1 billion a year extra to fund the system in England. But experts say it would cost at least an extra £8 billion just to get back to the standard of adult social care provided nine years ago. In response to Whitehall cuts local authorities have been tightening their eligibility criteria which means around 1.4 million people who need support get none or not enough.
The Labour Party has promised a National Care Service with free personal care at the point of use in England. This, they say, will be funded not by forcing people to sell they homes or by persuading people to take out insurance schemes, or through an over 45s income tax. It will be paid for through general taxation.
Research released by Age UK has revealed at least 74,000 older people in England have died, or will die, waiting for care between the 2017 and 2019 general elections.
Some politicians treat social care as a 'nice-to-have' optional extra. It is not. For older people, those with a learning disability or autism or those with mental health needs or a physical disability who Creative Support work with across the country social care is not an optional extra. It is vital to allow them to access the everyday things that most of us take for granted – work, social events, relationships, shopping, living in the community, holidays and hobbies.
Successive governments have failed to grasp the nettle and make the tough, often unpopular decisions, that will ensure good quality social care is available for everyone who needs it. Pledges to increase the tax burden are rarely well-received but the reality is we must raise money to provide a social care system befitting of one of the six richest nations in the world. Whether it be through general taxation, specific taxation for older workers or through people selling their homes to self-fund, we must accept that the growing need for social care, has to be paid for.