Introduction to our 30th anniversary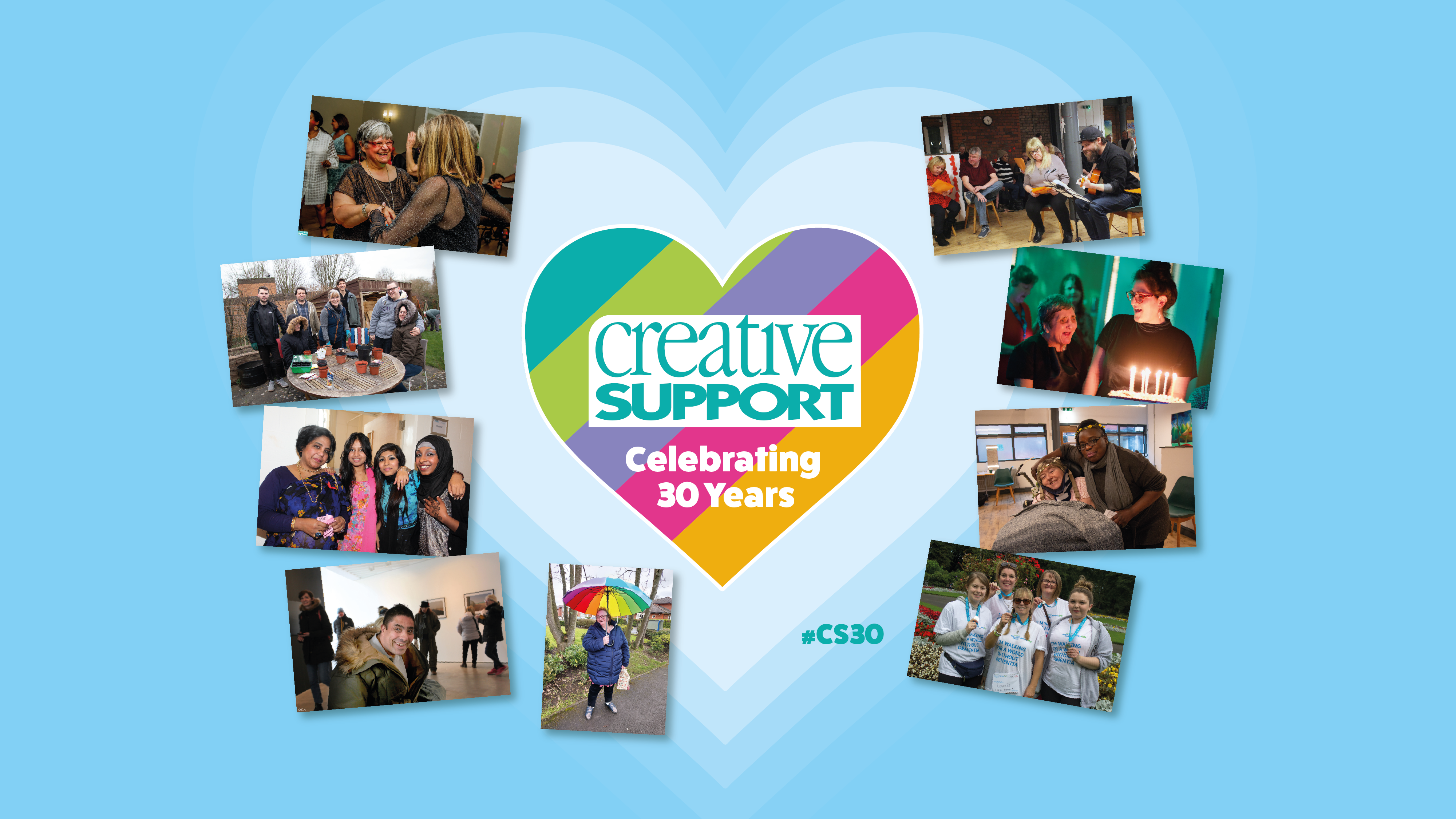 Turning 30 is always a big moment in someone's life, and this August marks Creative Support's 30th birthday so we hope you can join us to celebrate reaching the big three-oh!
From humble beginnings in a little shared office in Manchester with two employees (one being our CEO Anna Lunts) to now, with 5,000+ staff delivering person-centred support in over 65 local authorities. We could not be prouder of our journey and all of the people who have made every year so special.
This month we'll be kick starting a year of festivities and we hope you'll join in to celebrate with us. We'll share more information on how we'll be celebrating each month closer to the time, so there will be plenty of opportunities to get involved.
Throughout August, we'll be sharing amazing stories from our staff and service users around the country. They will be talking about their time with Creative Support and the things that they've achieved, so keep your eyes peeled for these.
You'll also be happy to know that our latest issue of Creative Life is set to hit the shelves soon! This 30th Anniversary edition is packed to the rafters with interviews, good news stories, pictures, activities, information and more. We will be sending these to services all over the country, but if you would like to request one for yourself, please contact Marketing via email on marketing@creativesupport.co.uk, over the phone on 0161 236 0829, or via letter to:
Marketing Department,
Creative Support,
Wellington House,
131 Wellington Road South,
Stockport,
SK1 3TS
On top of this, we have also launched our community art project – Creative Support Rocks. This nationwide rock-designing competition is open to all of our wonderful service uses to decorate a rock, find a gorgeous spot, and take a picture to share with us. Whether you're a rocking decorator or a rock spotter scouring the country, we hope you'll join in and get rocking! For more information on how to get involved in this, please click the link here.
If this wasn't enough already, we have also compiled a video taking you on a journey through the history of Creative Support. There will be some familiar faces, loads of pictures, and plenty of nostalgia, so make sure to check this out when it goes live.
We want to thank you all so much for being part of the Creative Support family. Whether you've been with us for 30 years or three months, you are a part of our history and we wouldn't be what we are today without you.