In her blog this week our CEO, Anna Lunts, returns to the scandal of mental health patients sent miles from home for treatment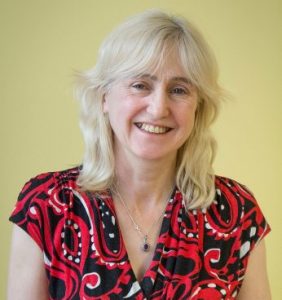 The shortage of appropriate mental health beds is a topic I've covered before in my blog and will no doubt return to in the future. https://www.creativesupport.co.uk/to-mark-mental-health-month-at-creative-support-our-ceo-anna-lunts-looks-at-the-lack-of-parity-between-mental-and-physical-health/
It's a subject I feel passionately about and whilst I was fully behind the move from institutionalised care in the late 1980s there is a real danger we may have gone too far. The Royal College of Psychiatry believes we have. Research commissioned by the College and released earlier this month suggests we need as many as 1000 extra in-patient mental health places on top of the 18,400 beds we currently have.
In the late 1980s there were more than 67,000 places in mental health hospitals. Many of those hospitals were in grim, Victorian buildings no longer fit for purpose. It became widely accepted that, for most mental health patients, good quality care and support within their own communities would lead to better outcomes.
The Department of Health has pledged to end inappropriate placements, miles away from family and friends by 2021 but the Royal College of Psychiatry research suggests that progress has stalled with between 700 and 800 patients in out of area placements at any one time.
For Simon, being sent far away from his wife and new-born baby was a 'nightmare.' The 49 year old told the BBC he was sent to Harrogate, 80 miles away from his Derbyshire home, when he became severely depressed and suicidal six years ago. His wife had just given birth to their daughter when he became ill. He was in hospital for 14 weeks.
The father of four, who now works as a lived-experience educator for Derbyshire mental health trust, said: "It was a nightmare being so far away. My community psychiatric nurse couldn't come up to Harrogate. The strain on my family was horrendous. My wife was trying to cope with having a new-born baby at a time when I was not just severely ill but physically absent. They wanted to visit me regularly in hospital but it was a two-hour drive, so that was impossible to do often."
Marjorie Wallace, chief executive of the charity Sane, says the drive to cut bed numbers has been "relentless" and caused "widespread distress and neglect".
"Far too many people contacting us are being shunted around the country like unwanted parcels," she said. "We believe this has led to ever more patients left at risk of self-harm and suicide."
The NHS has always maintained it has plans in place to boost community mental health care and the truth is we need mixed provision both in hospital and in the community. Crisis support like that provided at our Liverpool Light Service is also vital. https://www.creativesupport.co.uk/i-was-so-scared-of-dying-i-wasnt-living-my-life-in-her-blog-this-week-our-ceo-anna-lunts-tells-the-story-of-young-woman-supported-by-the-liverpool-light/
Some £2.3bn of the extra £20bn that will be available to the NHS by 2023 has been earmarked for mental health and out-of-hospital services in particular, which officials say will reduce the demand on hospital beds in the coming years.
But there is still a need for quality mental health in-patient provision as part of a spectrum of service delivery. There is a limit to what can be achieved safely and effectively within the community for some people who are acutely ill and there are people who will benefit from a short term stay within a hospital setting as part of their pathway to recovery. These don't have to be large scale hospitals, though, they can be small, local, homely facilities, with a welcoming therapeutic culture, close to family and friends.