In her blog this week our CEO, Anna Lunts, looks at the long-term impact of austerity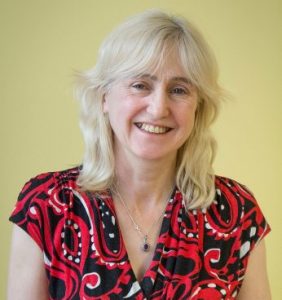 Apprentice star Claude Littner, Lord Sugar's straight-talking, right hand man, caused outrage last week when he suggested, on Twitter, that a nurse forced to use food banks should work longer hours or take an additional part-time job.
Claude said he was trying to find a practical solution to a nurse facing financial hardship. But it's hard to imagine how anyone who has worked 13 hour nursing shifts, would think the answer could possibly be more work.
The Conservative-led Government's response to the aftermath of the 2008 banking crisis and the subsequent publically funded bail-out, was austerity. The following ten years of failure to invest in public services, swingeing cuts to benefits and falling incomes has left millions struggling to make ends meet.
Most people on an average wage have between 20 and 25% less spending power today than they had ten years ago.
According to the Trussell Trust, which runs two-thirds of the UKs foodbanks, a record number of 1.6 million 3-day emergency food parcels were given out to people in crisis during the last financial year, a million of those went to children.
The raft of cuts began in 2013 with the bedroom tax. The idea was that people with a spare room, faced with a shortfall in housing benefit, would move to smaller properties. But many people were unable to downsize because of the shortage of one or two bedroomed properties. They were forced to pay the shortfall of around £20 a week out of already stretched budgets. Many fell into arrears and were evicted.
The Local Housing Allowance is how housing benefit is worked out if you rent from a private landlord. In Manchester the rate is £456.39 a month for a one-bedroomed property. A quick online search shows this would cover the rental cost of only a handful of properties with tenants on benefits or low wages left to fund the gap.
Shelter, whose figures include rough sleepers and people in temporary accommodation, estimate that overall around 320,000 people are currently homeless in Britain.
The benefit cap was originally introduced by the coalition government as a device to supposedly "restore fairness" to the benefit system by limiting total household benefit income to no more than the average working family earnings. Most people affected by the cap are families with children and those living in areas with high private rents. Ministers consistently hold their line that there is no clear link between extreme poverty and the welfare policies that have cut tens of billions of pounds from the benefit budget. However, what we are clearly seeing is that people are struggling to eat and pay their rent because of the growing gap between low wages and benefits and the actual cost of living.
Emma Revie, chief executive of the Trussell Trust says, "Ultimately it is unacceptable that anyone should have to use a food bank in the first place. No charity can replace the dignity of having financial security. That's why in the long-term we are urging the government to ensure benefit payments reflect the true cost of living and work is secure, paying the real living wage, to help ensure we are all anchored from poverty."
Figures released by the Trussell Trust suggest that the roll out of Universal Credit has had an impact on the use of foodbanks with a 17% increase in the number of people forced to resort to emergency food hand-outs in areas where Universal Credit is fully operational. The issues around Universal Credit have been well-documented, not least the five-week wait, online only access and sanctions.
Britain is one of the wealthiest countries in the world the fact that so many people are unable to feed themselves and their families is a national scandal.
The legacy of austerity is homelessness, hunger, record NHS waiting times, large class sizes, fewer police officers, social care in crisis, record amounts of personal debt and growing numbers of people suffering from stress and other mental health issues. What we have seen over the last ten years is our country becoming more divided and less compassionate. The cost of austerity has been a heavy one, borne by the most vulnerable – children, people with disabilities, older people and those on low wages.
"It is patently unjust and contrary to British values that so many people are living in poverty," said Philip Alston the UN investigator on extreme poverty and human rights when he published his damning report this time last year.
It's hard to disagree when he concludes: "British compassion for those who are suffering has been replaced by a punitive, mean-spirited and often callous approach."