In her blog this week our CEO Anna Lunts looks at the impact of using isolation in schools
Warnings last week from the Centre for Mental Health, about the serious impact of putting children in isolation for long periods, feel as though they should belong to a bygone era.
The practice of sending children who 'misbehave' into isolation booths, forced to look ahead at a blank wall with no interaction with other pupils or teachers for up to six hours at a time, sometimes for several days, sounds Dickensian. Yet, this practice is now so widespread that is has become normalised. It takes a report from a mental health charity and a subsequent investigation by the BBC before the stories of youngsters and their parents are heard.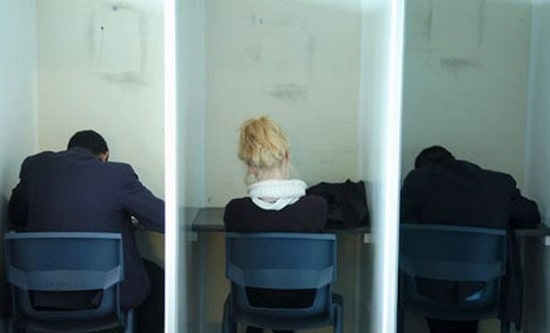 The Victoria Derbyshire show highlighted last week how one young female student became so despairing about repeated periods in isolation that she tried to take her own life. Staggeringly, when she returned to school she was, once again, sent into isolation.
One mother, her words voiced by a member of the production team, told BBC Radio 4's Today Programme how the practice had destroyed her son's confidence and left him with a limited education:
"The first week he got his first isolation, it might have been something very trivial like wearing a hoodie in the dinner hall, so I didn't think that much about it and then there appeared to be quite a trend. It became weekly. …Months down the line these isolations were getting more and more frequent… I can't imagine, as an 11-year-old what it would be like being stuck in a booth for six hours. It must have been horrendous," she said.
"It breaks my heart. He's a completely different child. I don't recognise him from, the 11 year old boy who started there to the 15-year old angry boy that he is today. He's not had an education, he's spent a third of his education in isolation. He's got no direction. He's got no confidence in authority or adults. He sees adults as enemies now. It's heart-breaking. Four years he's not had an education. Where's his life going to be now?  He finishes school in four months. I'm scared for him I don't know what his future is now, I really don't.  I feel so sad," she added.
The Centre for Mental Health https://www.centreformentalhealth.org.uk/ says using methods like this creates a vicious circle of what the schools deem to be unacceptable behaviour and punishment. The charity says that schools are putting children's mental health at risk, particularly youngsters who may have had previous trauma. Thousands of young people in England have received some sort of restrictive punishment. A BBC News investigation found that in 2017 more than 200 pupils had spent at least five days in a row separated from other pupils.
The very foundations of Creative Support are built on unconditional positive regard. Surely this can be translated into a classroom setting? Who knows what may be happening in a child's life on any given day. They may not have eaten breakfast that morning or dinner the night before, they may be living in temporary or poor housing or about to be evicted, they may be a young carer or have experienced trauma.  We know that children with special educational needs are disproportionately represented among those who have been in isolation.
The Department for Education says it will publish 'clearer and more consistent guidance' on exclusions later this year. Let's hope that guidance will recommend an immediate end to this cruel and outdated approach to managing behaviour.