In her blog this week our CEO, Anna Lunts, highlights the appalling treatment of some older and vulnerable people during the Coronavirus outbreak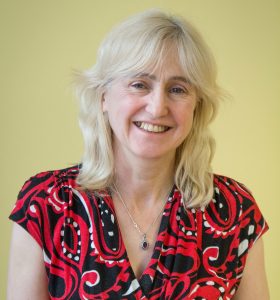 The Health Secretary Matt Hancock has announced a comprehensive action plan to support adult social care. The move comes after mounting criticism from a range of organisations including a scathing letter sent to the Department of Health and Social Care from the Association of Directors of Adult Social Services (ADASS).
In a three-page attack on government strategy, ADASS  said national delivery of protective equipment to care homes had been "shambolic", the government had fallen short on testing of care staff and residents and it had provided "contradictory messages" about how to shield vulnerable people.
ADASS said the delivery of PPE through a centralised system was not working. It said early deliveries were "paltry" and more recent drops had been "haphazard".
Many care homes have said they have received only 300 face masks from the national stocks, which in a reasonably sized home can be used in just one day. There have also been reports that orders from abroad have been confiscated by Borders and Immigration officers for re-direction to the NHS.
Care home managers have reported having to battle, unsuccessfully in many cases, for residents to receive hospital treatment. Admission to hospital should be based on clinical need not age. Previously we have expressed concern that older people and vulnerable people with disabilities were being denied treatment or being pressurised not to seek treatment.
The Scottish Health Secretary, Jeanne Freeman, has just apologised as evidence has emerged of GP practices in Scotland writing to vulnerable patients warning them that they may not receive life-saving treatment for Covid-19. The Scottish Daily Mail reports that one 61 year old woman received a letter stating that one of the reasons she would not receive treatment was that she was a smoker. Others have stated that they were pressurised to sign 'DNR' (Do Not Resuscitate) notices and were terrified that if they needed to go to hospital they would be left to die. This discriminatory treatment of vulnerable people is completely unacceptable and has no place in a civilised society. Older and disabled citizens who require health care should not be afraid of seeking treatment when they need it or made to feel like an inconvenient burden on the NHS.
The Government's neglectful approach to supporting care homes to protect their residents from infection and untimely death is increasingly exposed and it is my view that some of this stems from the poor regard given to social care and those vulnerable people that need it.
The way the pandemic has been managed up to now means that end of life care is being  provided for large numbers of people by poorly paid and often ill-prepared care workers with no testing in place to help them assess and minimise the risk. Yet there is no parity of investment between social care and the NHS – social care is the badly neglected poor relation.
Since the ADASS letter was sent and leaked to the media, the Government has announced a new social care strategy including making testing available for all care staff and residents and a new online delivery system for PPE linked to the NHS supply system.
I'm pleased the Government has eventually listened to those on the front line of social care. But if they are to show a genuine commitment to testing they should set up mobile units outside care homes so staff and residents can be quickly and easily tested. As it stands care workers, who are lucky enough to get an appointment for a test, are sent to drive-through centres often miles from where they live and work with no access via public transport.
The Government's centralised distribution of PPE has not been effective or efficient. Creative Support has set up 50 PPE hubs across the country to store, distribute and monitor supplies and make sure they are available to the services that need them most. We have also been providing small packages of PPE to other organisations who are waiting for their own supplies to be delivered.
In the midst of this widespread criticism of the Government's approach to social care during the crisis, Matt Hancock announced a new badge scheme for social care workers. I understand this recognition will be appreciated by many. Being publically acknowledged as key workers will, for some, help to validate the huge contribution they are making during this crisis. Whilst I applaud any attempt to raise the profile and value of social care this is a gesture that will not save lives; it will not protect lives of vulnerable people. What will do that is a widespread programme of testing for all front line staff and the comprehensive distribution of PPE – both of which have now been promised.
As Julie Ogley, President of ADASS said: "We now have a national strategy; the challenge is to implement it. Any strategy will ultimately be judged by actions it produces, not words it contains. This is a welcome first step towards recognising, prioritising and enabling colleagues working across social care to do their critical work to keep us all safe. We owe it to them to implement it in full."