In her blog this week our CEO, Anna Lunts, celebrates the many achievements of the people we support
---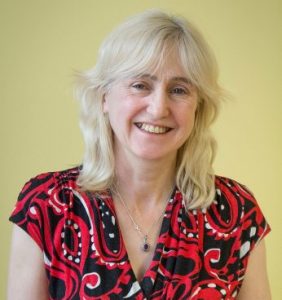 At Creative Support we love to celebrate the successes and achievements of our tenants and the people we support.
Each month we run service user awards to recognise those achievements, both big and small. This month Michael from Bury was chosen by our panel of judges as the top prize winner. He was one of 16 people nominated – everyone in their own right achieving personal goals from losing weight, giving up smoking and keeping fit, to transforming gardens, volunteering and helping others.
Michael was nominated for championing an allotment project and for encouraging staff and other tenants to get involved. He has been generous with his time and knowledge and has boosted the confidence of other tenants and staff. Michael also works hard to be environmentally friendly recycling tyres to plant potatoes in and reusing plastic bottles to water the plants.
The allotment has been an asset to all the tenants. Working outside on a joint venture to grow and harvest vegetables has been therapeutic for them and Michael's enthusiasm and drive has been instrumental in making the allotment project such a success.
So often people with a learning disability are defined by their disability. The focus is on what people can't do rather than on their achievements, their hopes and dreams and the quirks that make us all human.
At Creative Support we do all in our power to challenge those misconceptions. Our Opportunity, Choice and Wellbeing reviews are about actively involving people in making decisions about their lives and what support they need. We discuss 'fun and joy,' 'relationships' and 'trying new things.'
A group of people with a learning disability in Doncaster have been working with our artist in residence, Tess Farley, around those themes along with a 'sense of home' and 'feeling valued.' The result was a wonderful play based on their favourite things and their 'superheroes' which they performed, with huge pride, in front of friends and family.
At the Laurels, our care home in Carlisle, residents taking part in a 16-week programme run by artist Gill White are about to display their art at a special exhibition. They have created some beautiful work, using photography, collage and digital art, inspired by nature.
In December we will be holding our Celebration Gala at the Manchester Macdonald Hotel. It's a much anticipated annual event and an opportunity for staff, trustees, our tenants and the people we support to come together to mark the many achievements of the previous year.
It also places the focus on all the amazing things people can do. From the man with an acquired brain injury who we helped back on his feet – literally – so he could walk down the aisle at his son's wedding, to the poet who we supported to learn to write again, our role is to encourage and facilitate so ambitions and aspirations are achievable.