"I was so scared of dying I wasn't living my life' – In her blog this week, our CEO, Anna Lunts, tells the story of a young woman supported by The Liverpool Light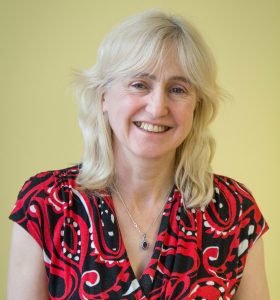 Throughout October the focus of our activities and events at Creative Support is on mental health awareness. The theme on our social media sites and on our website is also about tackling the stigma around mental health issues. As part of that, I wanted to use my blog this week to write about one of our mental health services in Liverpool that has been a huge success.
Liverpool Light is an out of hours mental health crisis service run by Creative Support in partnership with Liverpool City Council. The space, on London Road, offers a safe and secure environment for people in crisis to de-escalate, recuperate and begin their recovery.
I can best explain the important work carried out at the service by telling you about Keyleigh who has attended Liverpool Light regularly for the last ten months.
Keyleigh suffered a rapid decline in her mental health after a life-threatening medical condition was missed by hospital staff. The high school physics teacher had always suffered from anxiety but had managed it well until what medics dismissed as a panic attack turned out to be sepsis.
In 2017 Keyleigh became physically unwell. After an operation to have her tonsils removed she had a massive haemorrhage:
"When I came out of hospital in March last year I was actually better. I was clinically well and physically ok but I was mentally scarred. I couldn't distinguish the difference between panicking and being physically ill," said Keyleigh.
Half-way through her six-month stay in hospital Keyleigh had been discharged. She was told she was well and her increased heart rate was because she was panicking.
"I was at my Auntie's and I really thought I was going to die. My uncle came home and checked my heart rate – it was 156. He and my Auntie took me to hospital but were told I was having a panic attack and sent away.
"We were driving back home and I got a phone call from the hospital telling me to go back. They had checked my blood test and I actually had sepsis."
Keyleigh was later told she had been just hours away from death. Since then she has been struggling to differentiate between anxiety and panic and physical illness.
"For me, in my head, if someone says I'm panicking or I'm anxious, to me, it means I'm dying. I was either calling ambulances or going to A&E or was going to the hospital and sitting outside in my car. Sometimes I would sleep in my car all night."
During this time the receptionist at Keyleigh's GP surgery gave her a leaflet for Liverpool Light. From her first visit, Keyleigh found the support she needed to help her get back to being the successful professional she once was.
"I came once before Christmas and then came regularly after Christmas. I would come through the door in my pyjamas thinking I was dying. There were periods when I was coming every single day. I shouldn't really have been but it was better I came here than went to A&E.
"A lot of the people who work here have got some sort of experience and they understand. John is really helpful and really good. He understands because I know he knows how I feel. I feel reassured by him and I trust him. The staff can empathise with you, they just seem to get it and I started to trust it was a physical symptom of panicking rather than a physical symptom of getting really sick.
"I felt safe coming here and I felt that I could trust them and I felt like they understood and they weren't just giving a text book definition. They recommended things for me to do like coping strategies, breathing strategies, distractions, how to slow myself down and self-soothe so I realise it is a panic attack."
"I was so scared of dying I wasn't living my life. I thought it was the end of my career. I thought this anxiety and trauma would never, ever go away and I thought this was it for me, I would never work again. I thought I would never have a nice, normal life. I thought I had lost everything but its turning back around now. It's taken about a year but I think things are finally turning around now."
I am so grateful to Keyleigh for sharing her story with us. I think the clear message is don't be afraid to ask for help. With the right support, at the right time Keyleigh is now well enough to begin a phased return to work. She has sorted out her home and her finances and is beginning to socialise again. She's also planning a holiday to Norway. I'm extremely proud that Liverpool Light and our committed staff there have been instrumental in helping Keyleigh get her life back on track.