Original manager retires after dedicated career at Creative Space Centre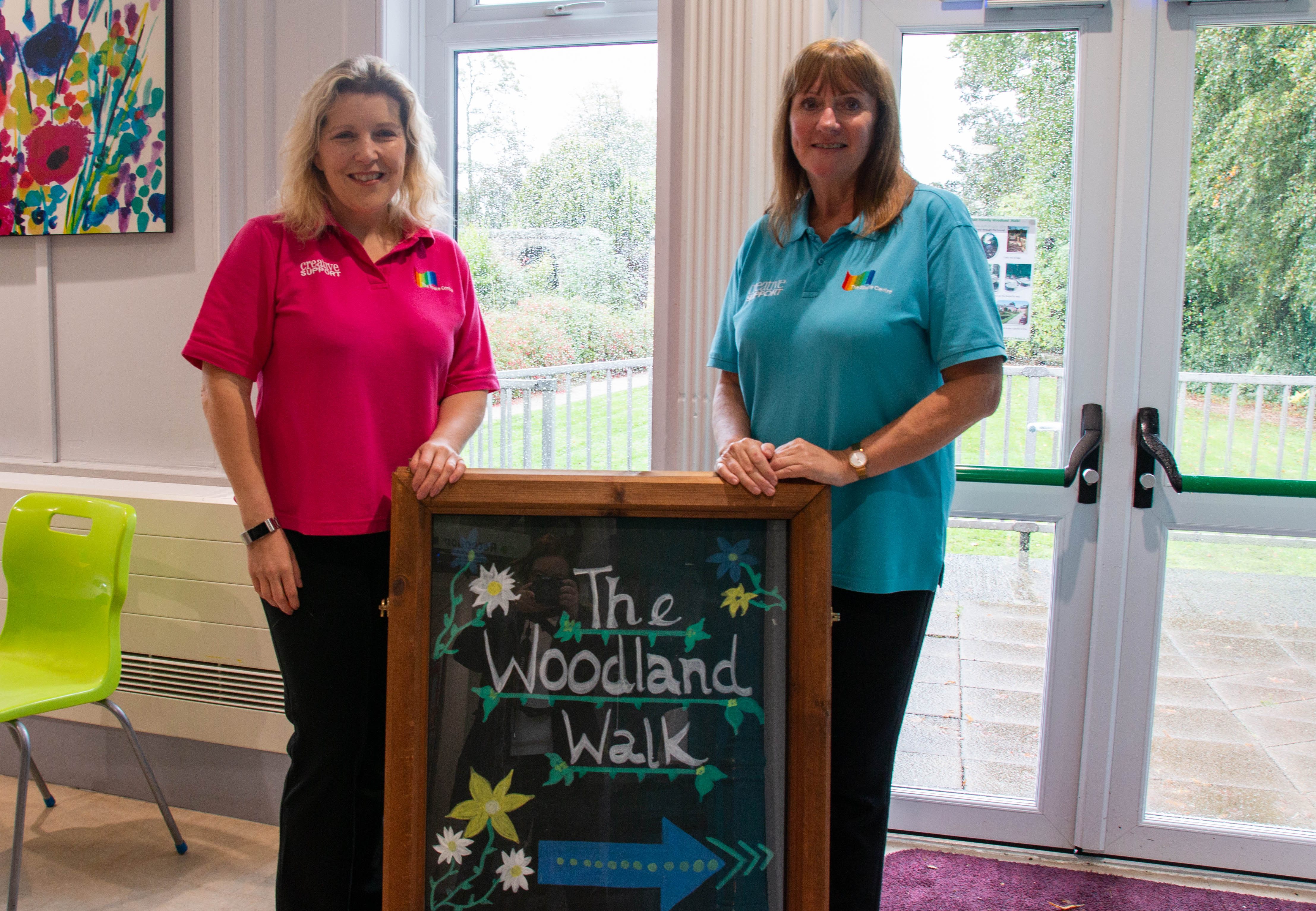 The original Creative Space Centre manager, Alison Birch, has retired after devoting 27 years of her career to the Preston-based centre.
Alison qualified as an Occupational Therapist in 1980 and went into paediatrics working in a variety special schools. She also worked with children at The Willows Child Development Centre which eventually became the Creative Space Centre. Much of her work involved helping children to improve their hand/ eye co-ordination and also working in the development and provision of special seating, aids and equipment.
In 1993 Alison became manager of The Creative Space Centre responsible for the smooth running of the centre, training staff and carers to use the multi-sensory room to its best effect and developing new equipment and session ideas. She also used her expertise to advise other organisations on how to design and develop their own sensory rooms.
In 2004 Alison qualified as a Person-Centred Counsellor which supported her role at the centre, working with clients and ensuring any developments were led by their needs.
"I have been at the Space Centre since it opened in 1993 and am still passionate about the benefits to those with special needs," said Alison. "I have seen fantastic results from children speaking for the first time to those with profound disabilities being able to use the little movement they have to control some aspect in their world.  Perhaps best of all is seeing the pleasure shared by families and friends visiting the centre."
Alison's lasting legacy to the Creative Space Centre is a sensory woodland walk. Speaking during the official opening last month she said, "I'm so, so thrilled with it. It's been five years in the making and it's even better than I'd hoped.
"I am sad to be leaving but am immensely proud of what we have achieved and it is just a joy to see all the groups benefitting from the fabulous facilities. I would also like to express my gratitude to Anna Lunts and Creative Support for all their skills and support," she added.
Creative Space Centre Manager, Jane Robinson, said: "Alison has been an integral part in the success of the Space Centre and she will be missed by all our staff and the many people who use the centre on a regular basis."
Although Alison will no longer be involved in the day-to-day running of the centre she will still provide advice and expertise on a consultancy basis. A Silver Birch tree has been planted on the Sensory Woodland Walk in her honour.
Caption: Alison Birch (right) with current Creative Space Centre manager, Jane Robinson
Sally Wheatman
Communications Officer
Telephone 0161 236 0829
Email: Sally.wheatman@creativesupport.co.uk
Notes to Editors:
Creative Support Limited is a Registered Society under the Co-operative and Community Benefit Societies Act 2014, providing a range of person-centered services for people with mental health needs, learning disabilities and other support needs. Founded in 1990, Creative Support has gained an excellent reputation for its dynamic approach, strong values, and commitment to quality. The organisation is one of the largest national not-for-profit providers of prevention and care services in the country, working in 66 local authority areas, employing 5,600 staff and supporting 7,000 people.