Dedicated support workers earn gold award after rescuing ruined holiday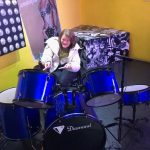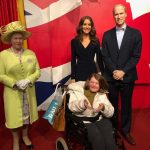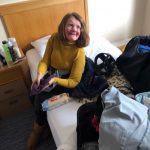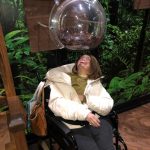 Two support workers have been presented with Creative Support's top staff award, Achieve Q Gold, after rescuing a holiday blighted by poor accommodation.
Suzanne Burns and Gill Parker had been helping two of the people they support to plan a five-day break in Scotland for months.
But when they arrived, after a four hour drive from Yorkshire, they found the caravan they'd booked was not what they had hoped for.
"We'd been planning the holiday for a long time. Both the ladies we support had decided they wanted to go to Scotland. I had stayed at this site before and it's a lovely place but this time the accommodation wasn't good," said Suzanne.
"All the cushions were wet, there was no seat in the shower, the beds were like children's bunk beds, the floor wasn't carpeted and there were raised screws sticking out on all the thresholds. It was really unsuitable for all of us.
"They didn't have any other accommodation so we had a meal in a nearby motel and Gill drove all the way back home."
The four arrived back in Rastrick, near Halifax, around 10pm. Undeterred, Suzanne and Gill were back in work early the next day to try to salvage the holiday.
Another support worker at the service had managed to book a three-night stay in Blackpool so the four were soon back on the road.
"We came in early and headed off the next day," said Suzanne. "They were delighted to be going and we had a lovely time. We were out all day, every day. We went to the circus, the wax works and the zoo and went out for meals in the evening."
Suzanne said she was delighted to receive Achieve Q Gold: "It's really pleasing that people have recognised the hard work we did that day, it's absolutely lovely. I love my job but this encourages you to carry on doing what you're doing," she said.
CEO of creative Support, Anna Lunts, said: "The award judges were so impressed with the level of compassion, dedication and hard work Gill and Suzanne demonstrated. They were also amazed by their tenacity and resilience in driving all the way home and planning a second holiday."
The Creative Support Achieve Q Awards reward good practice that is aspirational, compassionate, hardworking, inclusive, effective, value-based and empowering.