Creative Support gardeners dig deep to supply food banks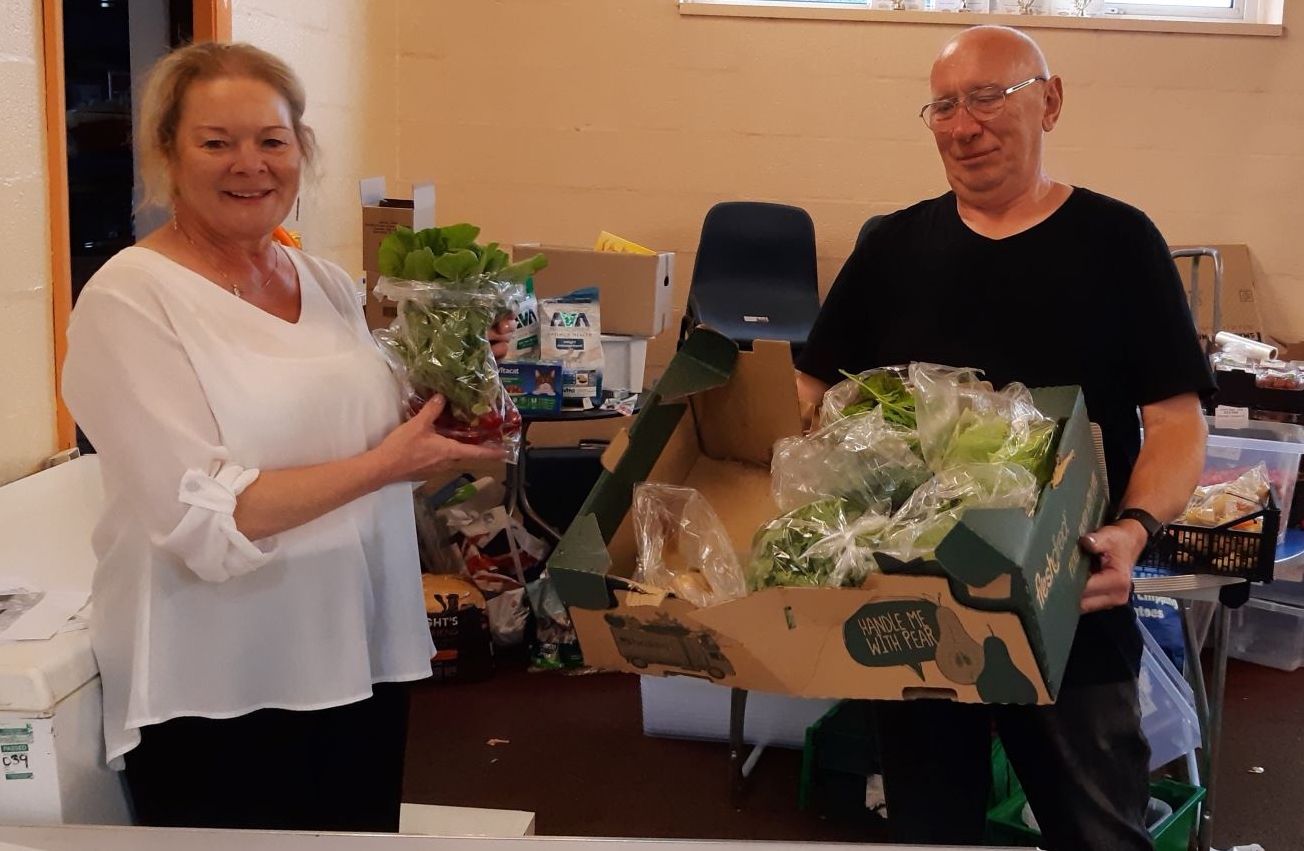 Creative Support's long-standing Sandy Lane Gardening Group has been diversifying to provide fresh produce to food banks during the Coronavirus Pandemic.
The group was established 11 years ago by Creative Support service users and others with mental health issues, to design a garden haven at the Sandy Lane project in Accrington. In just 10 months they had built raised beds, a greenhouse and a summer house. Over the following three years they maintained and developed their own garden and also created accessible gardens for others with mental health issues, a learning disability or mobility issues.
They received the Queen's Award for Voluntary Service as a result of this work and the council offered them the use of a large polytunnel at Gatty Park in Accrington. They were also given the lease on a 70-foot greenhouse at the park.
Now the group is using all their resources to grow more than 100 tomato plants along with Kale, spinach, onions, peas, courgettes, broccoli, celery, peppers, chillies, cucumbers and salad leaves. It's a huge commitment according to one of the group founders, Gerry.
"The watering alone takes four hours a day and we have a limited number of volunteers who can attend during the current restrictions. We've drastically increased our out-put to directly supply two food banks and the Hyndburn Hub to provide fresh food for people who are shielding".
"We had been growing plenty of things but not really doing much with it so we started to grow veg to help other people. It's great for the self-esteem for everyone in the group to be doing something to help others," said Gerry.
Despite the success of the group over the last decade, they are currently facing a funding crisis because of the pandemic.  Much of their funding comes from selling hanging baskets, planters, benches, gardening aprons and carrying out projects in the community but because of the coronavirus restrictions, they have been unable to do that this year. The group has received funding towards the cost of maintaining progress from the Windfall Fund, the Eric White Foundation, Accrington Lions and others but they face a £500 shortfall. If you or your organisation would like to help please contact Gerry gerryb2348@gmail.com