Creative Support CEO says the most vulnerable will be the hardest hit by a no-deal Brexit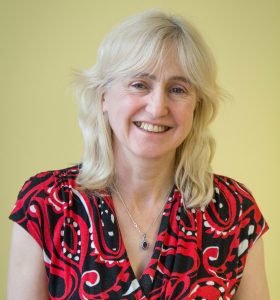 Tuesday 10th September 2019
National care provider Creative Support has warned that people with disabilities, older people and those on low incomes will be the worst affected if Britain leaves the EU with no deal.
"The availability of food and other essential goods and services is difficult to predict after 31st October. There is a very real possibility of disruption to supplies of imported fresh, perishable food leading to sharp price rises," said CEO Anna Lunts.
"It's the people who are on low incomes and those who can't shop around who will feel the impact the most. People will inevitably have poorer diets. We're also concerned that any disruption to fuel supplies around the country will hit vulnerable people like those who rely on home care services," she added.
Speaking as Creative Support launched its Brexit contingency plan, Ms Lunts said, although she was still hopeful that a no-deal Brexit would be avoided, it was prudent to have plans in place should the country crash out of the EU at the end of October.
"Creative Support operates exclusively within the UK, providing health and social care to adults resident in England only and there are no major concerns about the organisation's ability to continue operating as a business after we leave the EU," she said.
"However, it may be the case that EU nationals who are either supported or employed by Creative Support are adversely affected by a "no deal" Brexit. That would depend very much on individual circumstances but we have advised the small number of EU citizens who work for us to apply for the Settlement Scheme and we have contingency plans in place to cover any staff shortages there may be," she added.
The Department of Health and Social Care has advised all adult social care providers to plan for a no-deal Brexit around seven main areas:
Supply of medicines and vaccines
Supply of medical devices and clinical consumables
Supply of non-clinical consumables, goods and services
Workforce
Reciprocal healthcare
Research and clinical trials
Data sharing, processing and access
The Government has asked pharmaceutical companies to make sure they have a minimum of six weeks' additional supply in place. It says it has plans in place to ensure medicines continue to move freely into the country even in the event of a "no deal" withdrawal.
But in a joint letter to the prime minister, the heads of 17 royal medical colleges and charities said there was "a very real possibility that life-saving medication and devices" will be delayed from reaching the UK due to hold-ups at the border.
"Despite reassurances from the Government, we fear shortages in medicines, medical supplies, fresh food and disruption to fuel supplies," said Ms Lunts. "We do have contingency plans and our dedicated teams of support workers and managers will do everything they can to minimise the impact on the people we support. However, we call on central government to provide clear direction to local authorities, in their statutory lead role for emergency planning, to make arrangements for the rationing or prioritisation of essential medical supplies and fuel, in the event that this is needed."
ENDS
Media Enquiries
Sally Wheatman
Communications Officer
Telephone 0161 236 0829
Email: Sally.wheatman@creativesupport.co.uk
Notes to Editors:
Creative Support Limited is a Registered Society under the Co-operative and Community Benefit Societies Act 2014, providing a range of person-centered services for people with mental health needs, learning disabilities and other support needs. Founded in 1990, Creative Support has gained an excellent reputation for its dynamic approach, strong values, and commitment to quality. The organisation is one of the largest national not-for-profit providers of prevention and care services in the country, working in 70 local authority areas, employing 5,600 staff and supporting 7,000 people.