Creative staff adapt community room to overcome Coronavirus restrictions
Staff at a supported living service in West Berkshire have created a range of activities for service users who can't access the community because of coronavirus restrictions.
Support workers at Pelham House in Newbury have set up their own community centre for the people they support who can no longer take part in their regular activities and groups.
The large communal area has been set up to provide a pool table, table tennis, puzzles and arts and crafts. Tenants have also been tending their large garden and staff  have set up an outdoor games area.
Pelham House provides supported living for 16 tenants with a learning disability and is run by national care provider Creative Support. Service Manager, Michelle Greenfield, said: "Most of the people we support here have activities out in the community every day so they found the restrictions quite hard. It's been difficult for everyone to adapt but for people with a learning disability it's especially hard. Creating a community centre has helped keep some normality and routine for them.
"We've made a station for each activity so people can practise social distancing. The community centre has given them something to focus on. Everyone has had to make adjustments but it's nice for them to have something going on."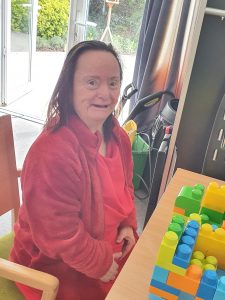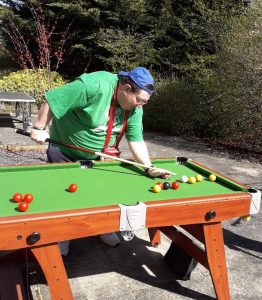 Media Contact:
Sally Wheatman email: Sally.wheatman@creativesupport.co.uk