Creative Space Centre fundraising phone call from Santa!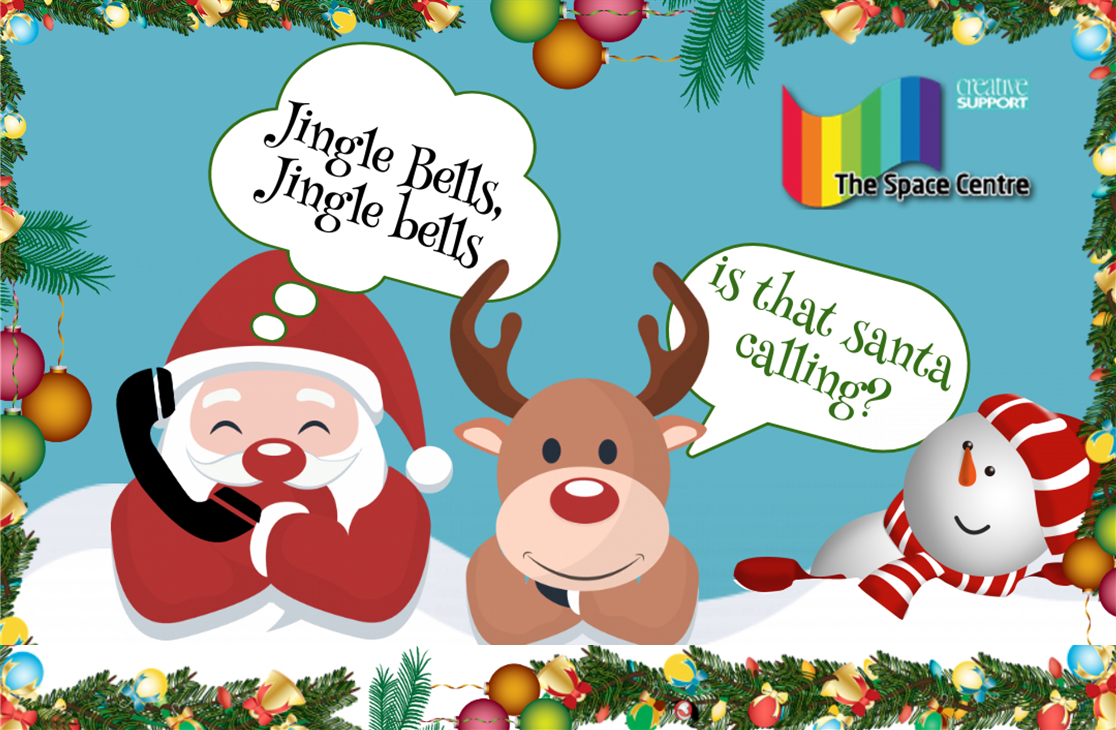 Looking for a way to make this Christmas extra special for the little ones this year? Amaze your loved ones this Christmas by receiving a personalised phone call from Santa Claus!
The Creative Space Centre, the UK's largest multi-sensory centre in the UK, is giving children the opportunity to speak to Santa on a personalised phone call. The calls cost £5 for one child and £7.50 for two children (a maximum of 2 children per call).
All monies raised will go towards purchasing new equipment for the centre and repairing and maintaining the existing equipment. The Creative Space Centre is such a specialist niche area, making it very expensive to run so we are grateful for the ongoing support of the public to keep the centre open.
To book your call with Santa please visit:
https://www.justgiving.com/fundraising/creative-space-centre
Once a donation is paid, please Andrea on mailto:spacecentre.fundraising@gmail.comwith your donation reference so that a registration form can be emailed out to personalise your child's experience.
For more information on the Creative Space Centre please visit: https://www.creativespacecentre.org/