Charity match reaches fundraising goal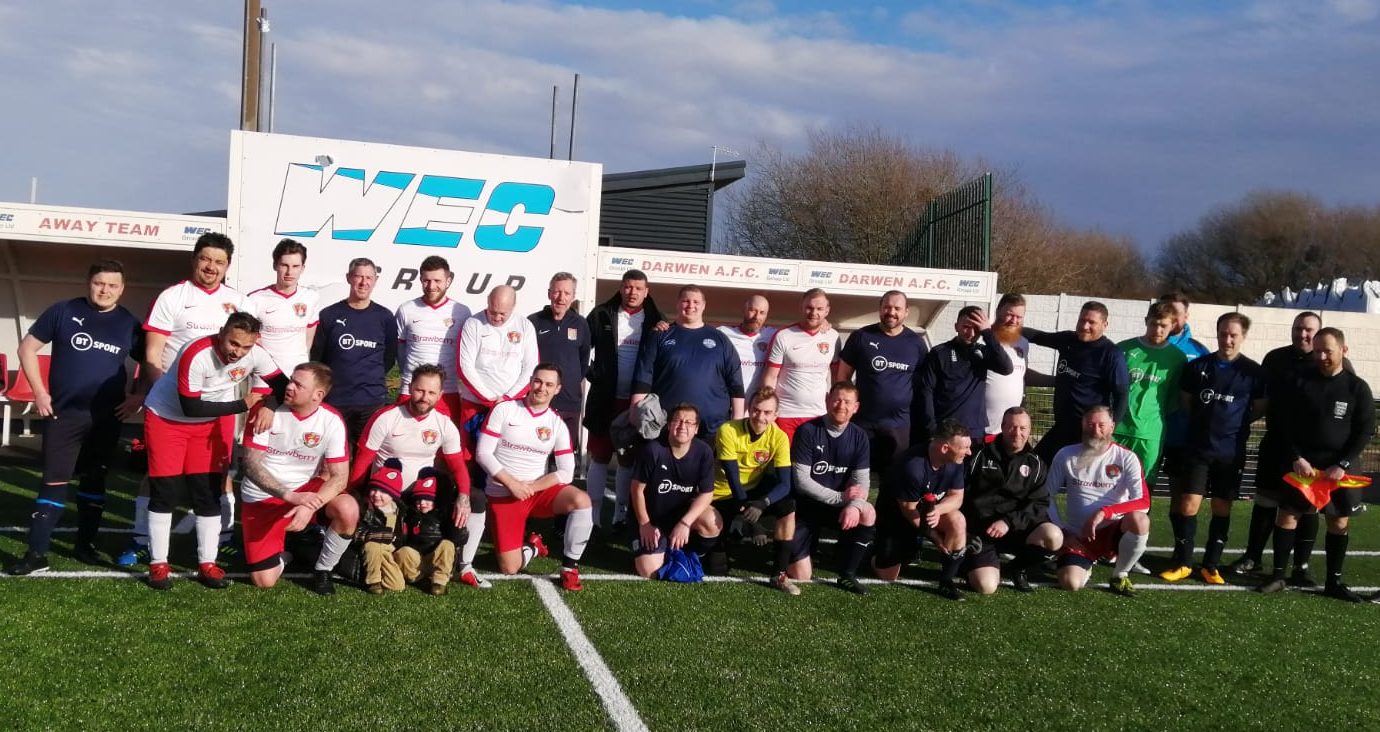 The Creative Support Social Inclusion first 11 hosted a charity match against AFC Yorkies from Hull last weekend (Sunday 16 February).
The match ended in a hard fought 3-1 defeat for the home side but was a big win for local group Snowdrop Doula.
The game, held at AFC Darwen's Stadium, raised over £260 for the organisation that provides support during and after pregnancy for families across East Lancashire.
"We chose Snowdrop Doula as they were one of a number of organisations that offered to help one of our footballers and his young family with clothes and other baby essentials," said Creative Support's Paul Hardman, who runs the Social Inclusion Football League.
"We also had a 40 second silence prior to kick off to remember those who have taken their own lives to raise suicide prevention awareness," added Paul.
As well as hosting peer support courses, coaching qualifications and community events, the Social Inclusion Football League has also created two peer-led projects – Blokes United and Girls United. These two groups offer football and social opportunities in an inclusive and supportive environment for those experiencing social isolation or the early signs of depression and anxiety.