Caped crusaders put on heroic performance in Doncaster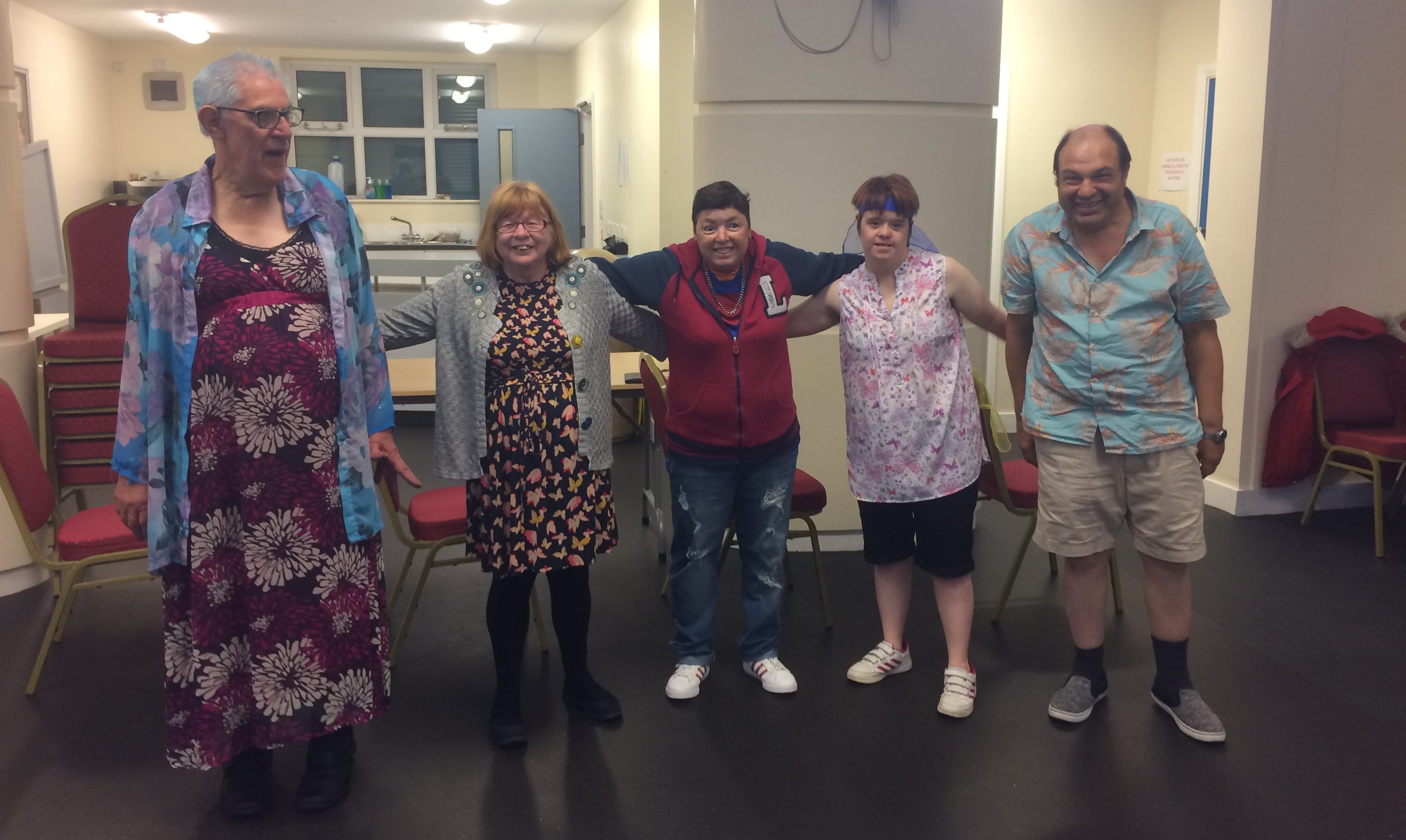 Service users in Doncaster have been exploring a range of themes through theatre with Creative Support's Artist in Residence, Tess Farley.
The project encouraged the group, from the Doncaster Learning Disability Service, to explore their own circumstances and experiences through expressive arts.
They explored a range of themes including health, relationships, fun and joy, power and choice, learning, trying new things, sense of value and sense of home.
The workshops began with Tess getting to know service users through theatre exercises and games. During the sessions members of the group talked about their hopes and dreams, who their heroes were and different relationships they had.
The group needed a theme for their play and after some discussion decided to focus on 'superheroes.' They all wanted to show case their favourite things and who the 'superheroes' were in their lives.
They performed their play to friends, relatives, support staff and other service users at the Grove Court garden party.
"It was empowering to see a group of amazing people develop in confidence to perform the story of their heroes and past experiences," said Leanne Paterson, Area Manager for Doncaster Learning Disability Services.
"At the end of the performance the room erupted with applause and all the actors stood up very proudly as they took their bow," she added.
Following the performance the group met for a final workshop and everyone was presented with a certificate of achievement.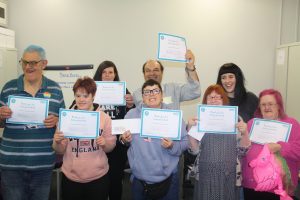 Media Enquiries
Sally Wheatman
Communications Officer
Telephone 0161 236 0829
Email: Sally.wheatman@creativesupport.co.uk
Notes to Editors:
Creative Support Limited is a Registered Society under the Co-operative and Community Benefit Societies Act 2014, providing a range of person-centered services for people with mental health needs, learning disabilities and other support needs. Founded in 1990, Creative Support has gained an excellent reputation for its dynamic approach, strong values, and commitment to quality. The organisation is one of the largest national not-for-profit providers of prevention and care services in the country, working in 66 local authority areas, employing 5,600 staff and supporting 7,000 people.