Bi Visibility Day
Today marks Bi Visibility Day, a day to raise awareness, share insight and experiences, and celebrate people who are bisexual. To mark the occasion, Creative Support's LGBTQ+ Network have shared their bisexual heroes from throughout history and discussed their lives, what they mean to them, and the importance of bi visibility in the media.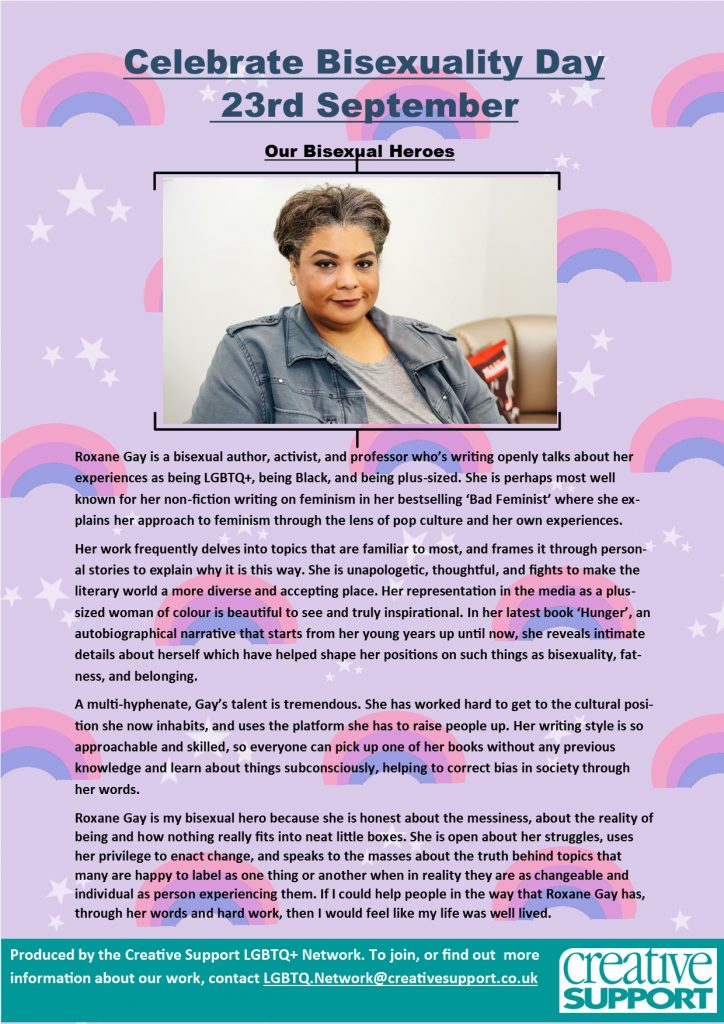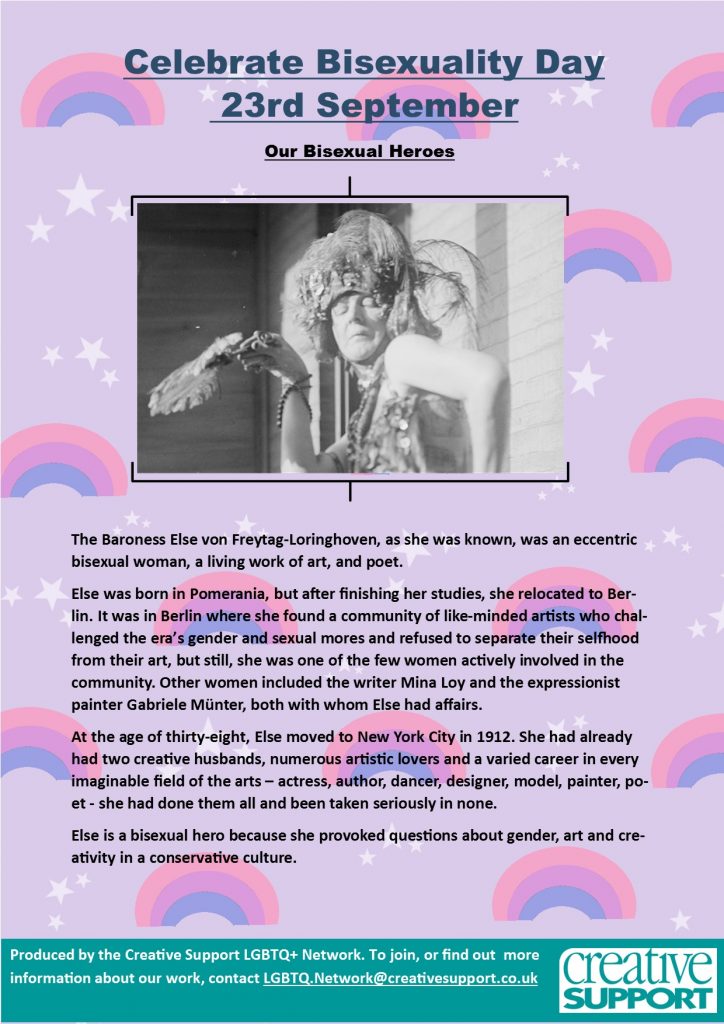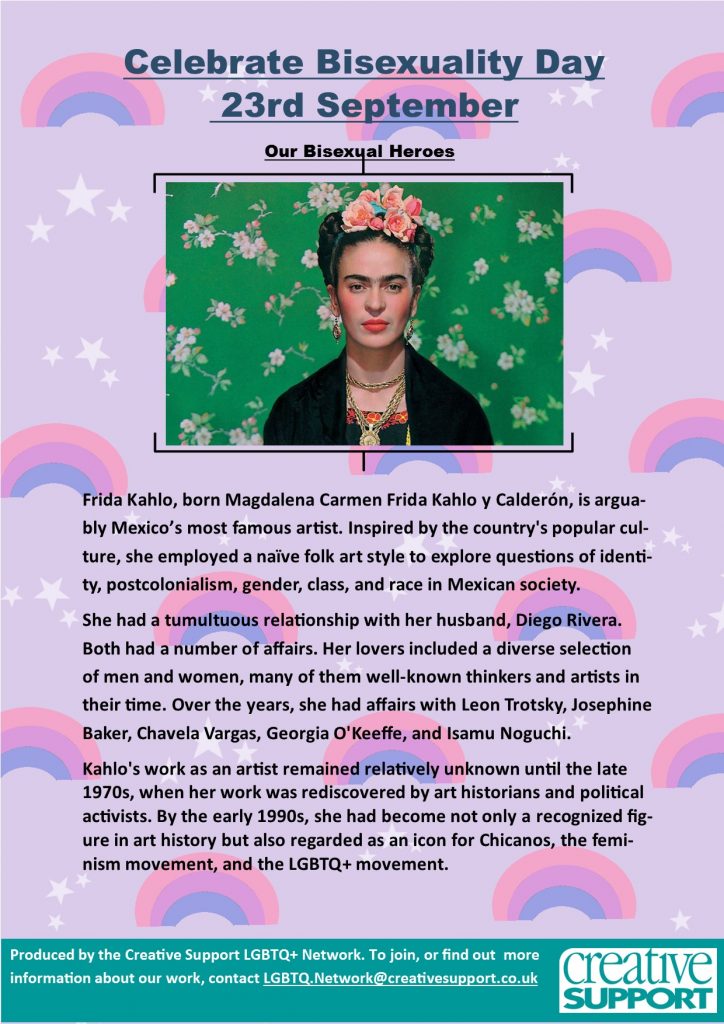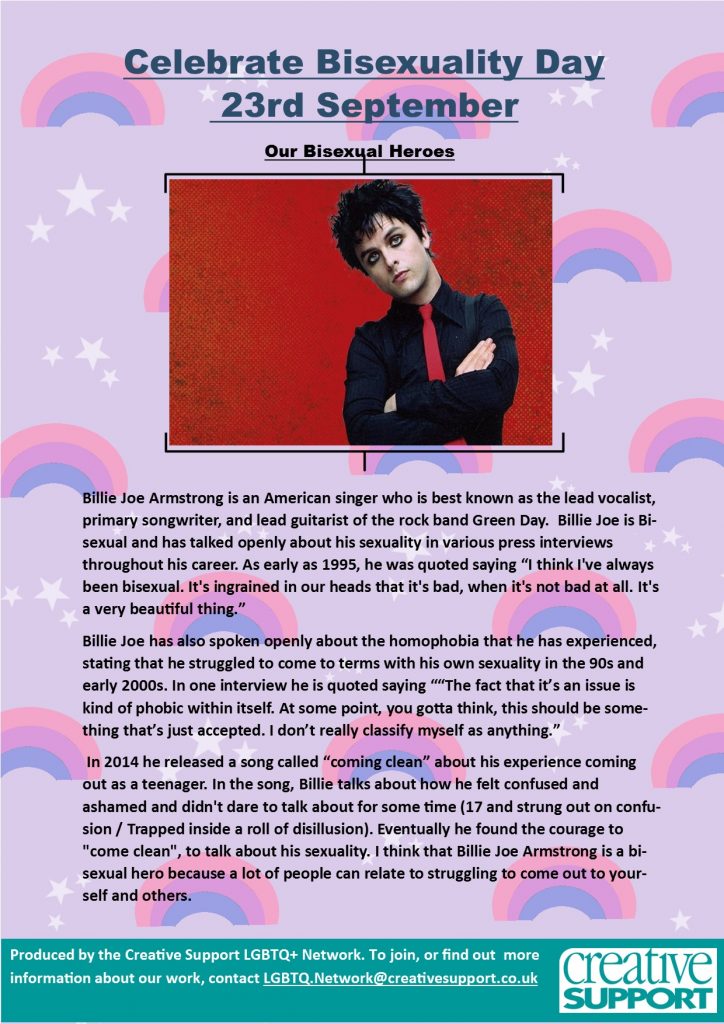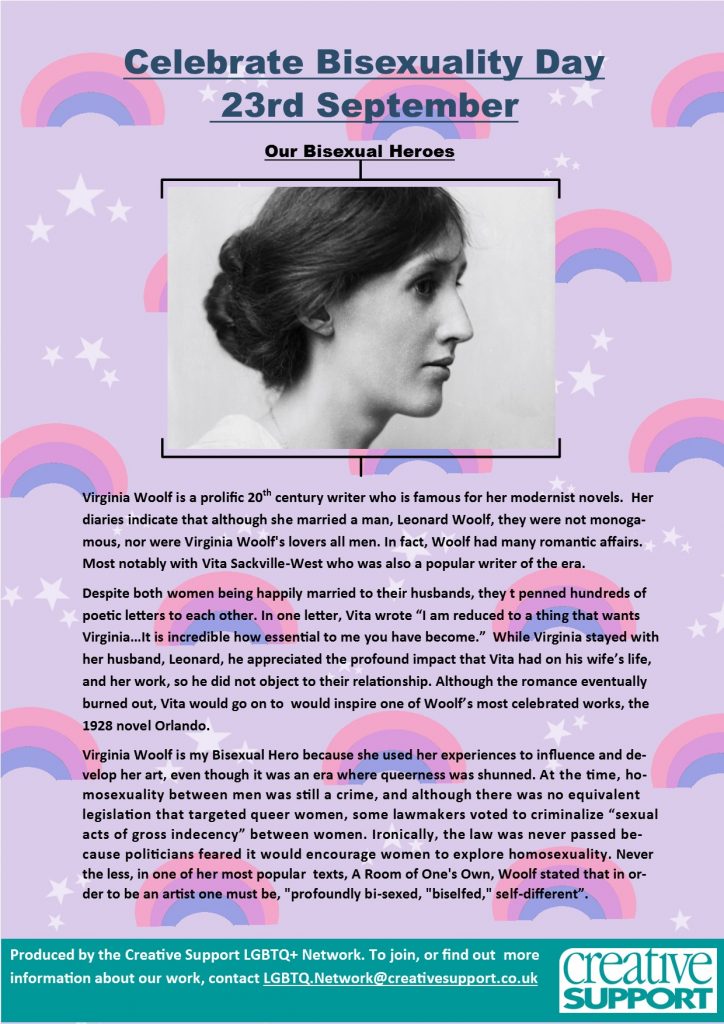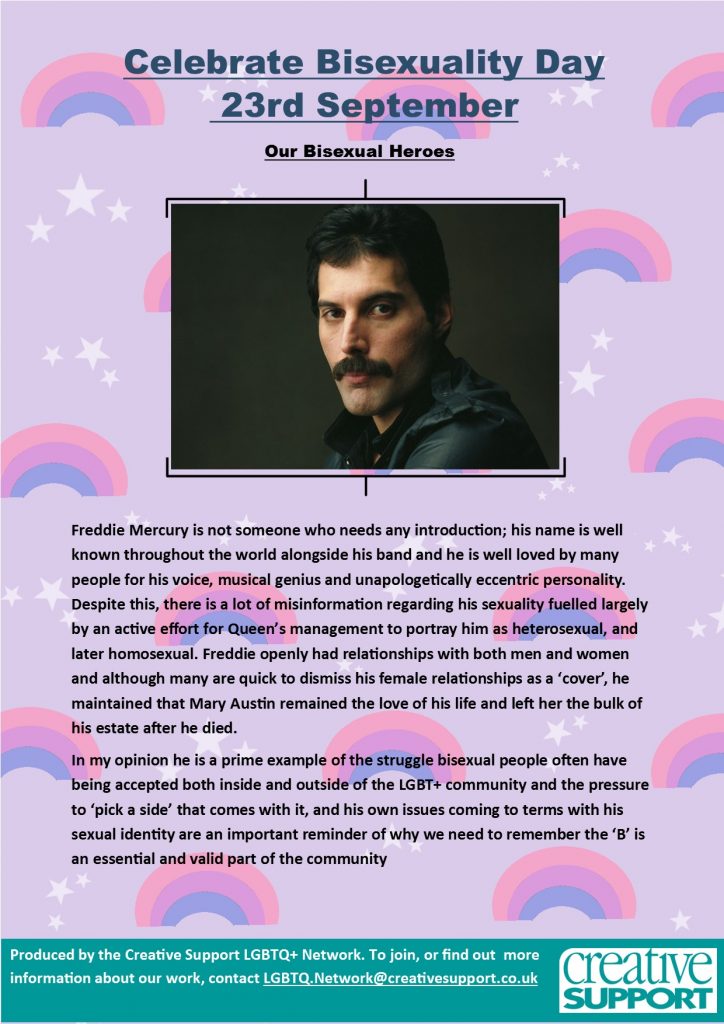 You can read more about the importance of Bi Visibility Day and why we celebrate it via Stonewall UK here.
If you would like to get in touch with the LGBTQ+ Network, please email lgbtq.network@creativesupport.co.uk. The next Network meeting is on Thursday 7th October and anyone is welcome to join via Zoom or in person at Head Office.