Are you up for the patchwork challenge?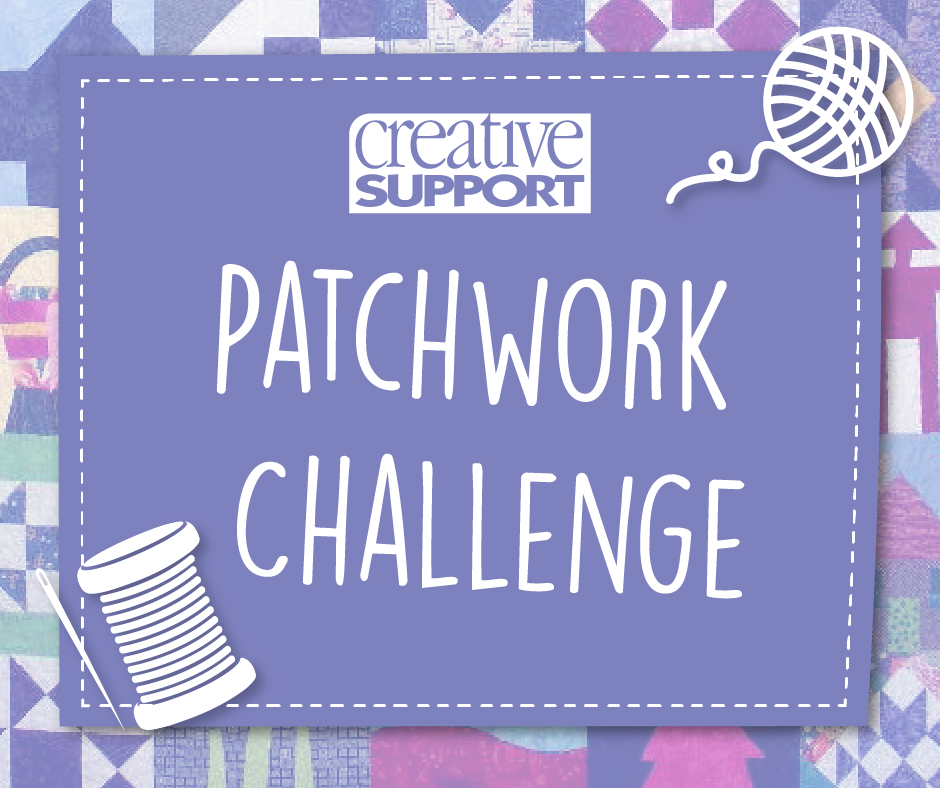 We need your help to make a Creative Support patchwork tapestry! We want services across the country to decorate a patchwork square and send it back to us so that we can sew them together into a masterpiece! The more services that get involved, the bigger and better the tapestry will be.
This challenge is open to the people we support, our staff and volunteers. We want you to make a patchwork square that represents something that's unique and personal about a service, location or yourself.
We're encouraging anyone taking part to get creative with decorating their patchwork square, you could paint, tie-dye, embroider, crochet, stick, or draw a design! Once we have been sent enough patchwork squares, we will sew them together and create a Creative Support tapestry!
Download and print the Patchwork Challenge Poster
How to get involved?
If you would like to be sent a patchwork square please contact the marketing department by emailing:
marketing@creativesupport.co.uk or by calling Head Office on 0161 236 0829.
Once you have received and decorated your patchwork square, please send it back to marketing and include your name, service name and contact details.
Please address all completed squares to:
Marketing – Creative Support Head Office
Wellington House,
131 Wellington Street South,
Stockport,
SK1 3TS