Anna's Blog – a year to be proud of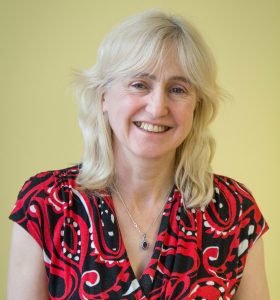 Creative Support's Annual General Meeting took place last week, held for the first time at our Creative Together Centre on Swan Street in Manchester and expertly hosted by the Chair of our Trustees, Darrell Johnson.
The meeting is a legal requirement to elect trustees and adopt the accounts. It is much more than that, though. It's a chance to celebrate our successes, recognise the contribution of our trustees and leadership team and to acknowledge the dedication and commitment of all our staff. Support workers like the two calm, quick-thinking members of staff who saved the life of a service user who was choking.
Social care is widely seen as hard and under-valued work. Recently published research into the wellbeing of social care staff illustrated how important they consider their work in contrast to what they feel is a public perception of unskilled and easily replaced staff.
In an attempt to help address this, we introduced our Achieve Q Awards to acknowledge the values, ethos and hard work of our staff. People like Dominique who supported Vincent (*not his real name) to prioritise his personal care and domestic tasks, to engage more with others, to cook and eat healthy food. With her support, Vincent has become happier, healthier and more sociable. And people like Toni who strongly advocated for a service user during a difficult time, making sure their needs and rights were at the centre of any decision-making.
A staff team in Halifax worked closely with tenants to arrange a hugely successful MacMillan Coffee morning. The house was decorated with green and purple balloons and banners and around 45 people came along raising an impressive total of £480 – almost double the amount they raised the previous year.
We have been trading in uncertain times. Austerity and pressures on social care budgets mean we have to be clever and creative with how we deliver our services. We have reorganised our management structure and reduced the number of senior staff. Increasingly, we are asked to provide more for less and without our dedicated, innovative workforce we would not be able to achieve this.
Despite these challenging circumstances, we have seen an increase in turnover of 6% and have achieved much to be proud of. We are a significant provider of social and supported housing and have invested surpluses generated by our business into the development of properties for rental to our service users.
We are now working in three new local authority areas after winning contracts in – Bedford, Worcestershire and the London Borough of Wandsworth.
I am particularly proud of our Opportunity, Choice and Wellbeing reviews, which have been developed to make sure the people we support have a genuine say in what that support looks like and are involved in a meaningful way.
By using the new reviews we identified a goal for a young woman we support to go horse riding, something she had done when she was younger. Her weight had increased due to medication, poor diet and staff interpreting requests for food as hunger. She is now eating healthier food and is more physically active which means she has lost weight and goes horse riding regularly. Her mum said the review was "a very positive process … by far the best review my daughter has had. My daughter's quality of life has really improved."
So, yes, the Annual General Meeting was a formal process to accept the accounts but it was also an opportunity to share a beautifully cooked meal with friends, colleagues, trustees and supporters. It was a chance to review the year, celebrate our achievements and thank all those who have played a part in them.