The Together Garden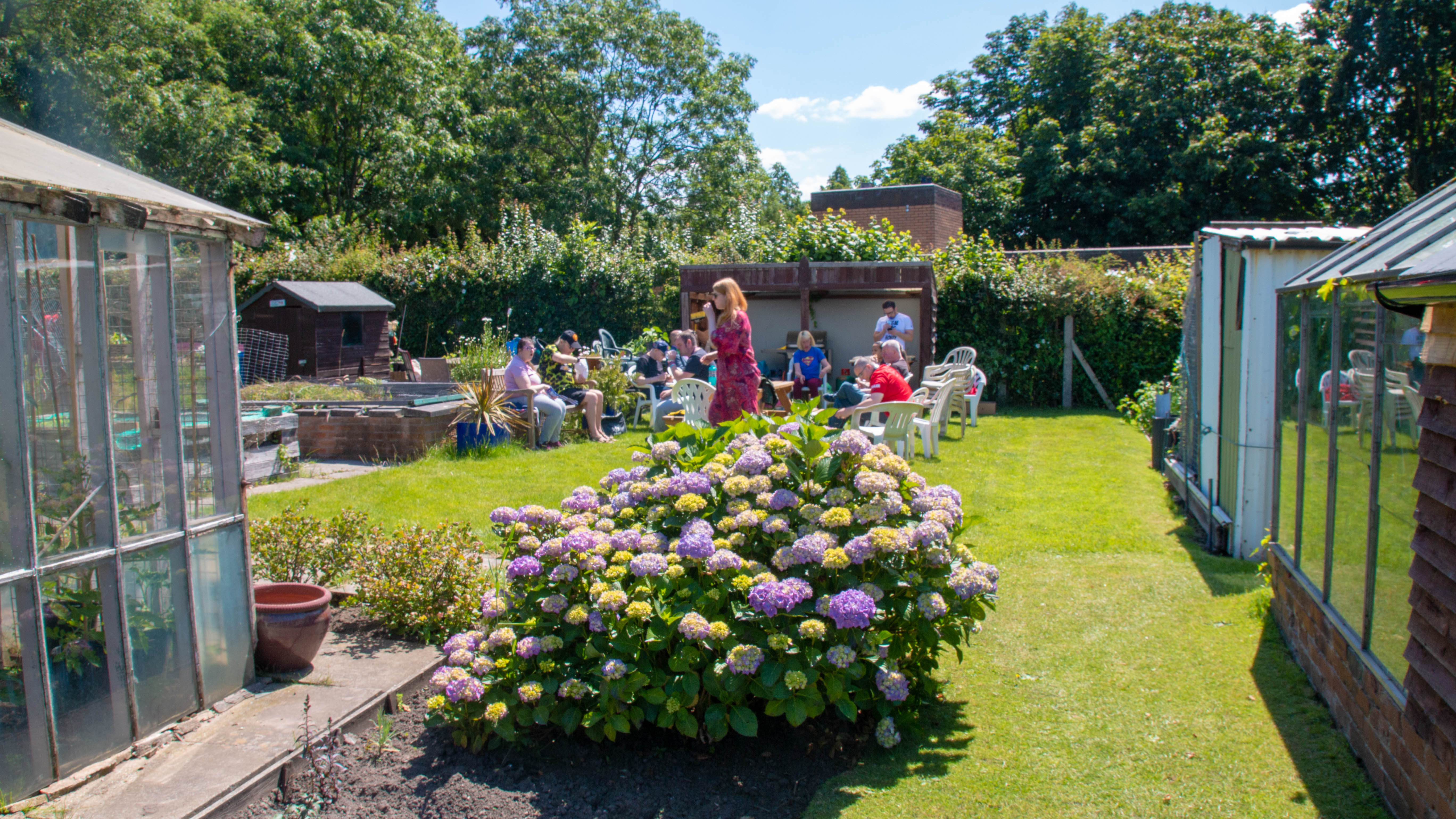 Throughout the summer, we have been running a gardening project at Webb Lane Allotments in Stockport.
Brian, who comes to the allotment every week, has named the project 'The Together Garden' and that's what we do – garden together.
We've created an inclusive, welcoming place where people can do as much or as little as they like. We have four raised beds, accessible to wheel chair users, and a communal area where people can sit, chat, watch the fish in the large pond and enjoy being outdoors.
The project gives people access to outdoor space where they can experience the joy of gardening, learn new skills, work in a team, socialise and become part of the allotment community – as well as growing tasty, organic fruit and vegetables.
For more information about the Together Garden, contact Sally.wheatman@creativesupport.co.uk